Jamie Rivera on what guides her in writing inspirational songs
January 22, 2021 | 12:00am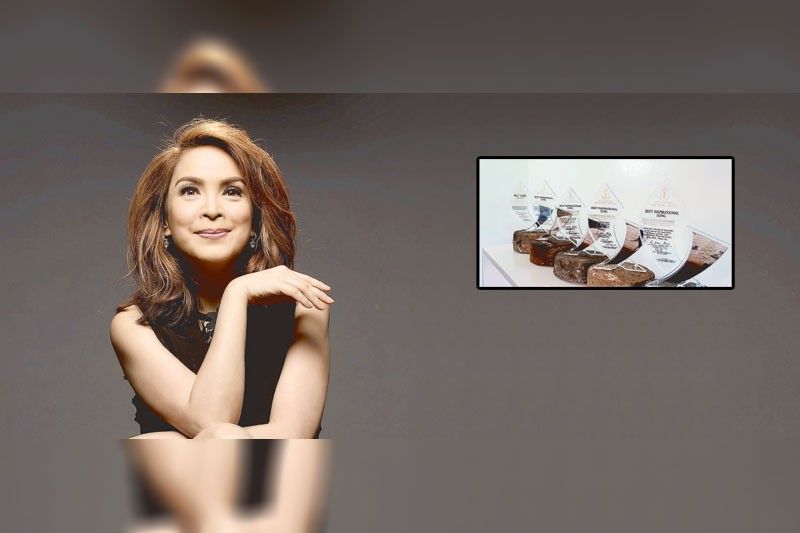 Does Jamie Rivera, recently elevated to the CMMA (Catholic Mass Media Awards) Hall of Fame, let the Christian spirit guide her when she writes (or performs) inspirational songs?
"I pray to the Holy Spirit in everything that I do, not just in writing songs," said Jamie, reminding people to describe her songs "inspirational" and not Christian. "I ask for guidance, enlightenment and discernment in all my decisions in life."
It was five of Jamie's "inspirational songs" that helped her clinch the CMMA honor: Sayo Lamang (composed by Fr. Manoling Francisco and was used in 2011 for a movie of Star Cinema with the same title), Kuya Pedro (composed by Jamie and Noel Espenida, theme song for the canonization of St. Pedro Calungsod), We Are all God's Children (composed by Jamie and Noel Espenida for the 2015 Papal visit of Pope Francis in the Philippines), Pag-isipan Mo ang Boto Mo (composed by Jamie for the 2016 Presidential election reminding the Filipinos, especially the first-time voters to vote wisely) and Inang Maria ng Lindogon (a song Jamie wrote for Our Lady of Lindogon in Simala, Cebu, because she asked Mama Mary for a special favor for her daughter and it was granted).
What inspires Jamie to write spirit-enriching songs?
"I am inspired by their faith, the virtues of the people I write about and how they have affected the lives of others who are asking for their intercessions. I am in awe of their obedience to God, despite the trials and hardships they went through and would want to emulate their work and write them into songs in order for people to increase their hope, love and give charity to our unfortunate brothers and sisters."
According to Jamie, what inspires her even more are the comments and messages she gets on social media.
"I am amazed by their accounts of how my songs have changed their lives and how their faith and hopes are broadened by just listening to my songs. It gives them a prayer to sing in times of troubles and uncertainties like the song Heal our Land. It makes them realize that material things at the end of our lives wouldn't count anymore because God is our 'Tanging Yaman.'
"It inspires them to help others because God is calling us by name to help the poor and lame, after all we are all brothers and sisters in Christ because 'We are all God's children.' And they are being reminded of the love of God by sending His only Son to us as they hear 'Tell the world of His Love.'"
Jamie's marriage is one of the few that is so private, so fiercely guarded that the public hardly has any idea about her husband and their children. How does she do it?
"By setting a line and boundary between my singing career and my private life. I am also not fond of posting personal pictures in my social-media account as a respect for my family and protect my family's privacy."
After releasing seven albums, how many more does she plan to do?
"I do not plan how and when I will have a new album, it all depends on the events that will happen in the country like the forthcoming celebration of the 500th year of Christianity in the Philippines wherein I sang We Give Our Yes for the Archdiocese of Manila. The song was composed by Fr. Carlo Magno Marcelo."
And what does she consider the song of her life?
"A song by Kathy Troccoli titled My Life is in Your Hand. It says that we do not know what each day will bring to us. It could be a good day or a bad day, but we must always remember that God is always present and He knows what is best for us. So I will sing for His glory, for whatever comes my way He will be with me."
(E-mail reactions at [email protected]. For more updates, photos and videos, visit www.philstar.com/funfare or follow me on Instagram @therealrickylo.)