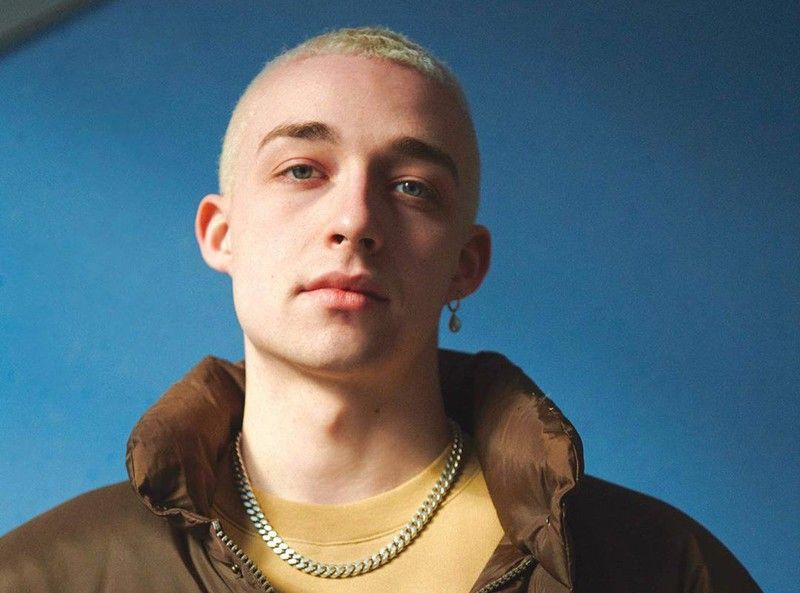 The singer-songwriter comes from Copenhagen, Denmark. His Beautiful Scars is a simple alt-pop ballad, which is a refreshing change from beat-laden hip-hop tunes now being heard everywhere.
Maximillian tops YouTube chart
COVID-19 pandemic or not, there is no stopping stars from being born and this stricken time has just produced a new one. As per the latest YouTube hit list, the No. 1 tune of the moment is Beautiful Scars by Maximillian. It is no surprise that he made No. 1.
Beautiful Scars is such a sweet and meaningful respite from all that is going on around us these days. It is also a simple alt-pop ballad, which is a refreshing change from all the beat-laden hip-hop tunes that are now being heard everywhere. How nice that it also has a most addictive refrain and an inspiring message.
Of course, this feat makes Maximillian the hot newcomer of the moment. The singer and songwriter is young. He only recently turned 21. He is tall and gangly with wholesome blonde good looks. He comes from Copenhagen, Denmark. This makes him the latest music import from the land of Scandinavia. He is now the heir to a rich pop music legacy that includes the likes of superstar record producer Max Martin and the legendary foursome, ABBA.
Like most newcomers today, Maximillian started out in his career by singing covers and uploading them on Facebook and YouTube. By the time he was 17 years old, he was deeply into writing his own materials and getting noticed. You can check out his early hits like Hold On, Higher, Feelings and Strangers.
Maybe because he sounds so sincere, listeners fell in love with his song and he hit the global jackpot with Beautiful Scars. It is about the agony of growing up and all the hurts that go with it. With his smooth vocals, Maximillian fearlessly told his story and concluded with excellent advice. Embrace your flaws. I ain't gonna hide these beautiful scars.
Here now are the Top 40 titles in YouTube's latest hit list: Maximillian, Beautiful Scars; Juan featuring Kyle, Marikit; Ariana Grande and Justin Bieber, Stuck with U; Lady Gaga and Ariana Grande, Rain on Me; IV of Spades, Sariling Multo (Sa Panaginip); Kim Chiu, Bawal Lumabas (The Classroom Song); Emman, Teka Lang; Jr. Crown, Kath, Cyclone and Young Weezy, Malayo Ka Man; Justin Bieber featuring Quavo, Intentions; LANY, good guys.
Harry Styles, Watermelon Sugar; Maine Mendoza and Gracenote, Parang Kailan Lang; BENEE, featuring Gus Dapperton, Supalonely; Jason & Jawsh 685, Savage Love; Little Mix, Break Up Song; (G) I-DLE, Oh My God; BTS, Stay Gold; Dua Lipa, Don't Start Now; Katy Perry, Daisies; Matthaios featuring Calvin de Leon, Binibini.
Iñigo Pascual, Balang Araw; SB19, Alab (Burning); Magnus Haven, Imahe; Powfu, featuring beabadoobee, death bed (coffee for your head); Surfaces, Sunday Best; Darren Espanto, Sasagipin Kita; MNL48, High Tension; Jackson Wang, 100 Ways; Surf Mesa featuring Emilee, ily (I love you Baby); Lewis Capaldi, Someone You Love.
Megan Thee Stallion featuring Beyoncé, Savage Remix; 5 Seconds of Summer, Wildflower; Sam Smith and Demi Lovato, I'm Ready; Rico Blanco, This Too Shall Pass; Music Hero, KLWKN; Ben&Ben, Sa Susunod Na Habang Buhay; The Juans, Sirang Plaka; Juan Karlos, Kalawakan; Ben&Ben, Lifetime; Drake, Toosie Slide.
While checking out the hit list, you might want to take note of some interesting names. Like Music Hero, which is made up of the winners of the Eat, Bulaga talent competition of the same name. That was where Unique Salonga and Blaster Silonga were also discovered. Remember, they formed IV of Spades but are not together anymore.
Then, there is also SB19, a Filipino boy band trained and packaged in South Korea. They sing in Tagalog but look and move like Koreans, which I find somewhat strange. And what about MNL48? This is a Filipino all-girl sing-and-dance group which is the local sister counterpart of the famous AKB48 from Japan. Of course, they also trained in Japan. They are Filipino but they look and sound Japanese.
And to end, isn't it nice that in the No. 2 slot is Marikit, the debut recording of Juan and his friend Kyle. No Korean or Japanese training for this duo. They just rapped and sang the Filipino lyrics from their hearts.