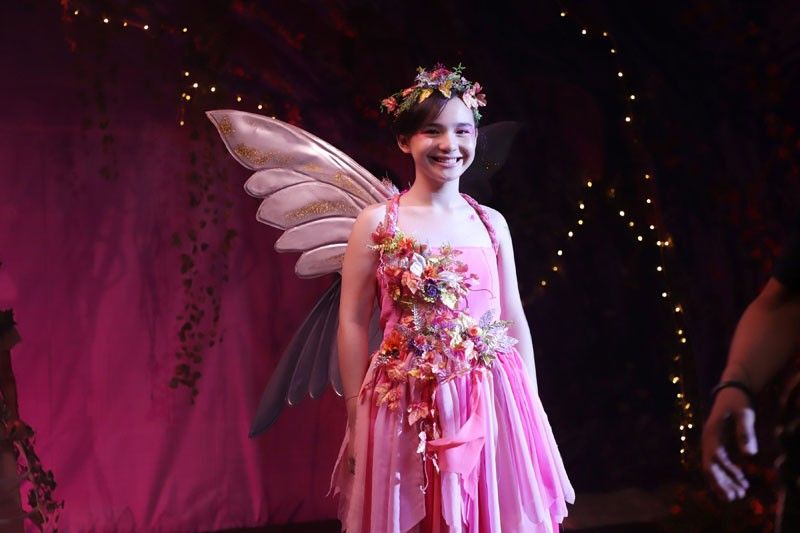 At 11, the Young Nala in the popular musical looks up to Lea Salonga and Rachelle Ann Go as role models
Sheena Bentoy: Bagging Lion King role isn't easy
FUNFARE
-
Ricky Lo
(The Philippine Star) - June 22, 2020 - 12:00am
When Sheena Bentoy was three years old, her mom Irish saw how Sheena enjoyed playing her toy microphone, singing as if she was to music born. It was when Irish enrolled Sheena in a music studio that she was convinced how gifted her daughter was.
At 11, the new Promil Kid is following in the footsteps of her role models, Lea Salonga and Rachelle Ann Go, who also started very early in showbiz, the former in theater and the latter in a kiddie contest of Eat, Bulaga.
As a singer, dancer and actress, Sheena gets all the unwavering support, love and nurturing from her mom, very much like Lea who considers her mom, Ligaya Salonga, the wind beneath her wings as Lea is now to her own daughter Nicole who has inherited her mom's talent.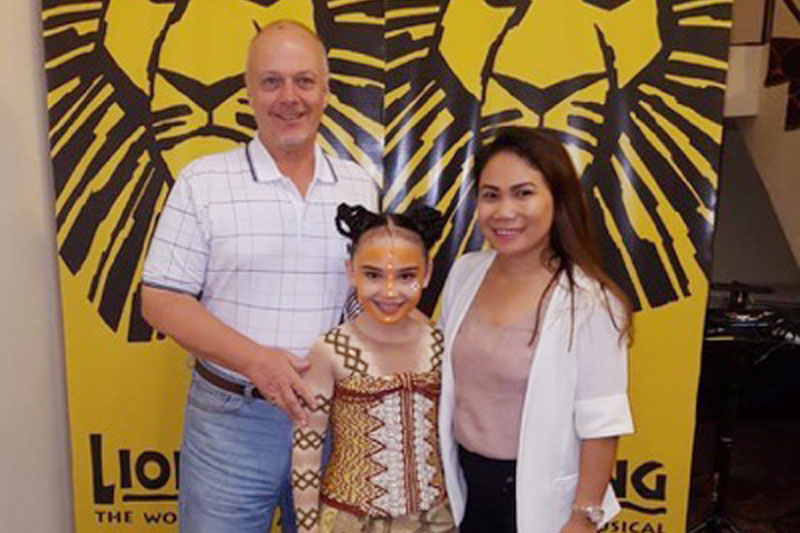 Sheena is touted as the newest sensation in musical theater both locally and internationally after she starred as Young Nala in Disney's The Lion King, one of the most loved and celebrated musicals.
"I am grateful that I was part of The Lion King, indeed," said Sheena who will be in Grade 6 at the Fr. Luigi Caburlotto School in Amadeo, Cavite, this coming school year. "This is the biggest debut someone can dream of."
Sheena thanked God first and foremost for the good things happening to her.
"God made it possible and without Him I cannot do anything. Second, I am blessed to have supportive parents who are always there for me. Also, I thank those people who believed in me and were my inspiration. Winning the role of Young Nala was not easy. I believe I scored the role of Young Nala because I am confident, have a positive outlook in life and always give my very best."
Sheena is an insatiable student.
"I am always eager to learn new things. I attend workshops, practice singing, listen to and play music, have painting lessons, do sports and join various competitions that help me grow and learn new things. I always make sure that I give my one hundred percent," she shared.
After her international debut in The Lion King, Sheena is looking forward to performing in any local production, that's why she has been watching local theater productions such as Matilda and Dani where her friends are part of the cast.
"I can say that I really enjoyed the shows."
Does she see herself as a musical theater actress or a straight-play actress?
"I see myself more as a musical theater actor because it gives me great satisfaction when doing singing, dancing and acting on stage. In this way, I can share my talents and inspire others. My dream theater works are actually a lot but some of my favorites are Anastasia and Hamilton. And yes, it would be a great honor to portray Cosette in Les Misérables."
As we were saying, Sheena continues to improve her craft.
"I have my warm-up voice-stretching routine like singing in the bathroom, singing while painting or playing the piano. This way, I can express myself and my emotions."
Okay, watch Sheena "roar" to greater heights.
(E-mail reactions at rickylophilstar@gmail.com. For more updates, photos and videos, visit www.philstar.com/funfare or follow me on Instagram @therealrickylo.)