Iconic vocalists laugh about videoke fails
February 28, 2020 | 12:00am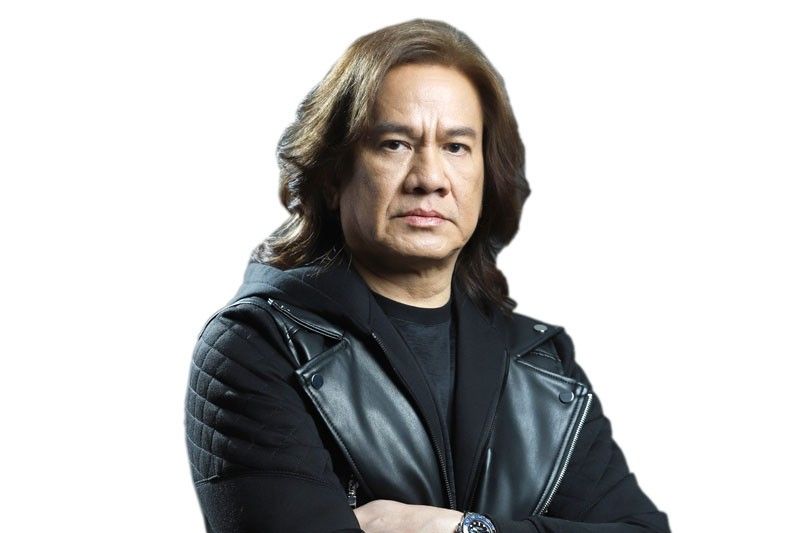 For us who wonder about how high could famous singers score when they engaged themselves in videoke singing, they themselves would say they almost always fail at it. Three of them, all voices behind pop ballad rock hits in the '90s, recently chorused about their misfires with a laugh.
"I think I scored 64 when I gave it a try," quipped Joey Generoso of Side A fame.
To refresh memory, Joey is the voice behind the master recordings of hits like Forevermore, Hold On and So Many Questions. He sounded humbled saying such scorecard.
Meds Marfil of True Faith must have felt prouder of himself when he volunteered, "Me, I got 75!"
Well, that score is still way below expectations for a lead vocalist who's behind now-classics such as Perfect, Huwag Na Lang Kaya, Muntik Nang Maabot Ang Langit, and a lot more.
Prolific singer-songwriter Wency Cornejo, for his part, even recalled his name being chanted when he chanced upon an event with a videoke on board. He weirdly remembered seeing a drunken man singing AfterImage's Habang May Buhay like he was just murmuring but who ended up scoring high, shockingly even higher than the score he got when he sang himself.
Seriously, all three of them only had to laugh about scoring low in videoke they themselves played. Besides, why complain when regular videoke singers are actually pegging their singing to theirs. It's part of the fun of having certified hits.
Some of those hits will be part of the repertoire in the upcoming Playlist 2: The Best of OPM scheduled April 3 at the Smart Araneta Coliseum in Cubao, Quezon City. The show, made possible by Viva Live, features some of the famed lead singers who were or are still part of popular Filipino bands that took the music scene by storm a couple of decades back. The three mentioned above will be there, as well as their contemporaries Jay Durias of South Border and Jinky Vidal (Freestyle). Jay serves as musical director.
"We'll have session players and I am aware that I need to get off my South Border mode to provide the featured singers the sound necessary for their respective spots," he shared in a chat with The STAR.
Show director JP Panizales expressed excitement considering he grew up with the songs that the featured artists will perform come concert night.
Others on the bill are Nina, Janine Teñoso, who scored a hit cover of an Itchyworms song, and This Band, a current generation-group, that got breakthroughs with Kahit Ayaw Mo Na and Hindi Na Nga.
At the press conference held at Tektite Tower last Feb. 18, the band surge icons gave everyone a sneak peek at what to experience in Playlist 2 by singing songs of each other's catalogue. Meds realized he needed to stand up singing Forevermore because he felt it was too high for him to remain seated. He nailed it anyway and the media applauded his performance. Jinky made up for arriving a bit late due to traffic by rendering True Faith's Huwag Na Lang Kaya.
Wency, who led his band with songs like Next In Line and Tag-Ulan, was smart enough to tackle something before the media even asked. He is recovering from a condition that affected his speaking and singing, but he should be in tip-top shape by April 3.
Playlist 2: The Best of OPM is presented by Frontrow and Scratch It, along with Phoenix Super LG and Tempra. It is expected to be an even grander affair than the first edition.