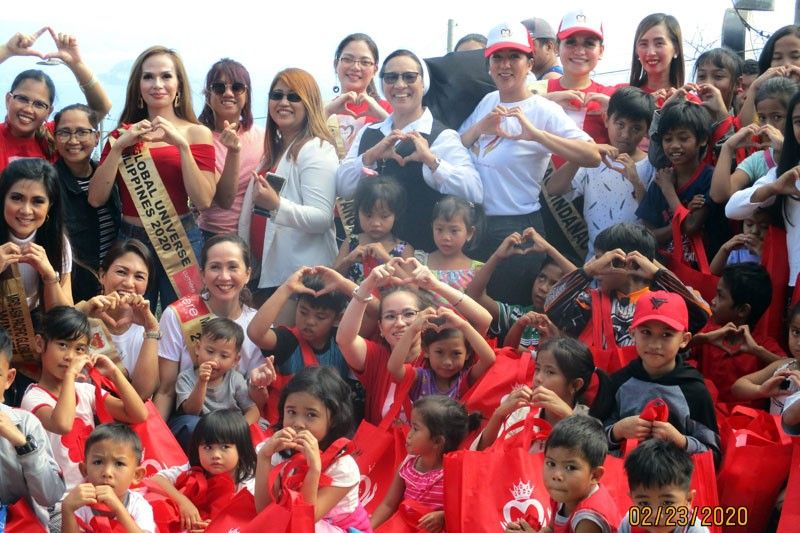 MANILA, Philippines — The Queen of Hearts of Foundation, Inc. headed by its CEO and 2018 Mrs. Asia Pacific Tourism winner Mitzie Go-Gil (standing, eight from left, last row) recently carried out a relief mission to 60 children, all Taal evacuees, presently housed and taken care of at the Saint John the Baptist, House of Prayer in Iruhin East, Tagaytay City.
Mrs. Go-Gil, along with other beauty queens, 2019 Mrs. Asia Pacific Global winner Avon Viray-Morales, 2019 Mrs. Worldwide second runner-up and celebrity chef Llena Tan-Arceñas, 2019 Mrs. Cosmopolitan Philippines and policewoman Mary Chris Abacahin, 2020 Mrs. Global Universe Philippines Rosenda Casaje, board of director Xiamzzy Dy, distributed foods, clothing, toys and other goodies that brought cheers to the displaced children.
The Queen of Hearts Foundation, Inc. entourage was warmly welcomed by Sr. Maria Lourdes Avila (standing, seventh from left, last row) and staff members.
Since last year, the Queen of Hearts Foundation, Inc. has conducted various relief missions and outreach programs to victims of earthquakes and typhoons including those in Mindanao, Batangas, Ifugao, Cagayan Valley, Pampanga, Parañaque and Rizal, among others.