A precious web of highs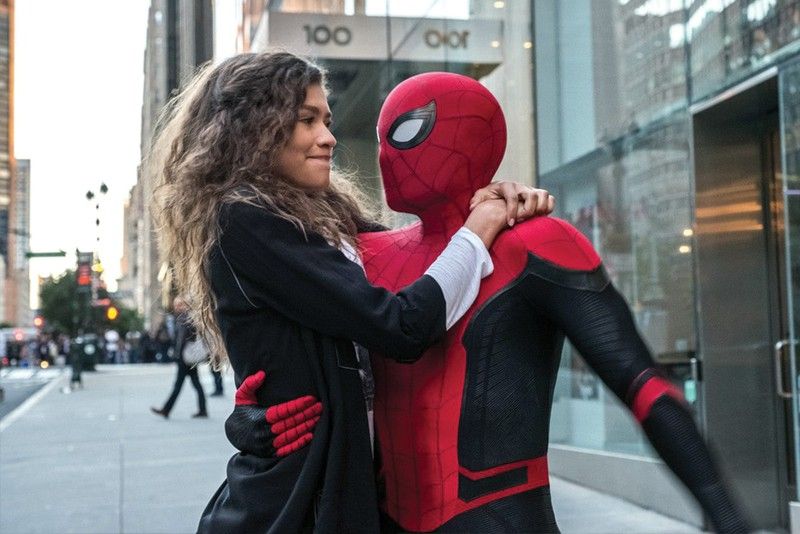 Film review: Spider-Man: Far From Home
MANILA, Philippines — The 23rd film in the MCU (Marvel Cinematic Universe), Spider-Man: Far From Home plays two very distinct, yet complementary, roles. It's quite obviously the sequel to Spider-Man: Homecoming, but perhaps more importantly, it also provides closure to Avengers: End Game. Marvel president Kevin Feige himself calls Far From Home the real ending film of the Infinity Saga, and given the very special relationship between Peter Parker/Spider-Man (Tom Holland) and his mentor Tony Stark/Iron Man (Robert Downey Jr.), who are we to argue with him on that pronouncement?
Jon Watts directs, and at 129 minutes, the film doesn't take long to address what's been on most fans' minds since End Game — namely, coping with the loss of Iron Man, Captain America, et al., how life goes on post-Blip (when Thanos snapped his finger). What's surprising is how this is done via an extended gag sequence that's so disarming, we can't help but smile and inwardly laugh, even if we're talking about the demise of a number of the superheroes we took to our hearts over the MCU years. It's so unexpected and jolting, this levity, and yet, it is the perfect way to kick off this film, and remind us we're in Spider-Man's teenage world.
Plot-wise, we're then thrust into a double-helix narrative that we know will inevitably intersect. One narrative strand has Peter adjusting to life with his father figure, Tony Stark, irretrievably gone. His "connection" to Stark, Happy Hogan (Jon Favreau) is still hanging around, but Peter tries to immerse himself in High School life, and as he explains to best friend Ned (Jacob Batalon), the coming school trip to Europe, will be his opportunity to get closer to MJ (Zendaya) and formalize their friendship into something more.
The second strand has to do with Nick Fury (Samuel L. Jackson) trying to contact Parker, and recruit him to fill the role Stark had mapped out for him. Of immediate concern is getting Spider-Man on board to help Quentin Beck/Mysterio (Jake Gyllenhaal), a superhero from an alternate dimension, battle the Elementals. Here we have a concept that was explored in the animated Multi-Verse Spider-Man film, and it's great to see it being brought into the live action world.
What's wonderful with Far From Home is how the film operates simultaneously on two levels — one would be your basic superhero film, with super villain, action sequences and weightier issues of keeping the world safe, and on the second level, there's still the John Hughes vibe of high school life, coming of age and the hijinks of teenagers. It's a blend that was perfectly pitched and executed in Homecoming; and Far From Home is up to the task of maintaining this.
As Mysterio, Gyllenhaal gives us duplicitous megalomaniac to perfection — earnest and disarming when need be, yet callous and single-minded by nature. The scene stealers in Far From Home are Betty (Angourie Rice) and Ned (Filipino-American Batalon). The delightful scenes of the two are the anchors of the lives of adolescents level of the film. What I didn't find as successful were the attempts at humor emanating from the two teachers who accompany the kids to Europe — keeping a running joke that's fallen flat going is not a way to stretch a film. And the silver medal for scene-stealing goes to Aunt May (Marissa Tomei) and Happy (Favreau). They, too, provide many of the lighter moments that keep the film frothy and enjoyable.
It says much of director Watts and the screenplay that they so successfully balance on the tightrope of addressing the somber aftermath of End Game, while firmly establishing us in the world of Spider-Man and perpetuating the tonality of Homecoming. That's why it's so easy to enjoy and love Far From Home.