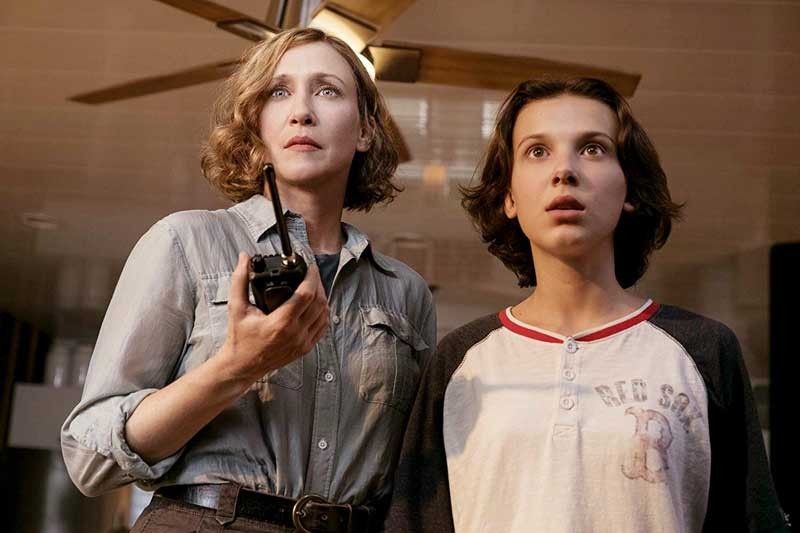 Vera Farmiga (left) and Millie Bobby Brown play mother and daughter, Dr. Emma Russel and Madison, respectively.
Film review: Godzilla: King of the Monsters
MANILA, Philippines — If you're tired of the cute, child-friendly, animated, doll fashion world of Monster High, and you want your monsters in kaiju-form — big, ugly and ready to destroy big cities — and bring humanity to the brink, the legendary MonsterVerse is right up your alley.
Godzilla: King of the Monsters is its latest release; and in it, you get four kaijus for the price of one movie ticket. Godzilla, Mothra, Rodan and the exciting King Ghidorah, are all on display in the third MonsterVerse installment; and going by the reaction of the audience at the screening I caught, the more the merrier.
Kaiju is the film genre that pits super-monsters against each other, with wholesale destruction, human fatalities and cities laid to waste, as gleeful collateral damage. And don't kid yourself into thinking that Godzilla and his ilk are some niche Japanese pop culture predilection, or an acquired taste. The Godzilla 2014 release was panned by critics and fans alike, and still pulled in grosses of $529.1 worldwide, of which $200 was attributable to US box-office revenues. That's as mainstream as you can get, so forgive Warner and Legendary for believing kaiju is one wonderful "Golden goose."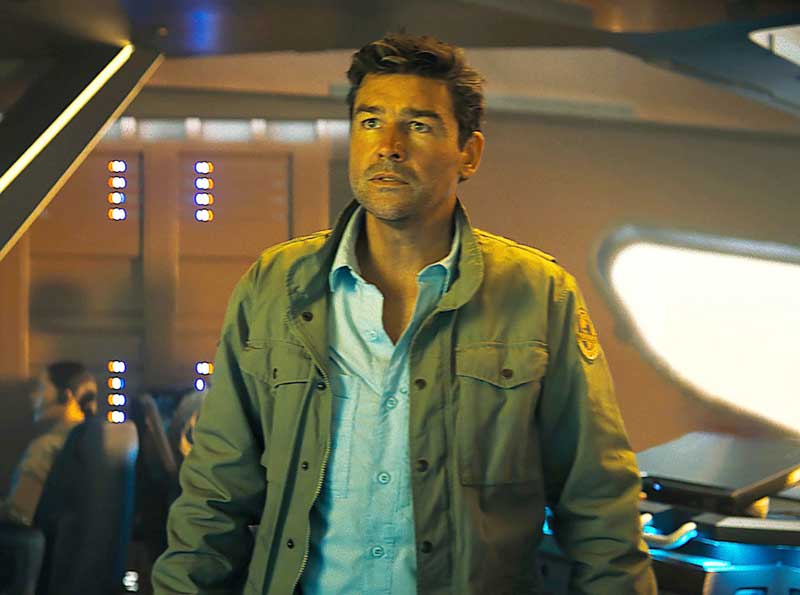 Kyle Chandler as Mark, the scientist.
Directed and co-written by Michael Dougherty, King of the Monsters is already the 35th all-time Godzilla film, but only the third produced by a Hollywood studio. Of course, somewhere in the film release, there's a storyline involving humans, environmental destruction and parenting, but let's face it, they're mere excuses for stretching screen time between the battle scenes of these ancient behemoths — species of monsters thought to be mere myths, and vividly brought to life in these movies.
Dr. Emma Russell (Vera Farmiga) works for Monarch, and has developed Orca, a device that allows humans to communicate with these monsters. Estranged from fellow scientist and husband Mark (Kyle Chandler), Emma lives with daughter Madison (Millie Bobby Brown of Stranger Things), herself a budding scientist. An eco-terrorist group kidnaps mother and daughter as part of a plot to release all the kaijus being studied by Monarch. This deadly response to how humans, as the dominant species, has botched their role as caretaker of the planet. Gallows humor and moments of irony punctuate the film as shafts of lightness amidst all the grim proceedings, and the unveiling of the monsters.
Ken Watanabe, Sally Hawkins reprise their 2014 roles as Monarch executives, and there's a Zhang Ziyi sighting. David Strathairn is also back as the US Navy commander. But if there's a smart marketing ploy in this film's casting, it would be Millie Bobby Brown as the daughter Madison. She has been a breakout star, thanks to television's Stranger Things, and there was obvious excitement to see her on the big screen. Beyond the gargantuan, scary creatures, Millie is the obvious come-on for the young audience.
The kaiju battle scenes are a smart combination of CGI, a lot of smoke, and imaging that feel retro — a tribute to the original artwork that created these creatures. I'm personally not a big kaiju fan, but I could see the audience getting very excited with these scenes, and have to conclude that they work.
With a Godzilla vs. Kong release already set for March 2020, this King of the Monsters is another chapter for box-office global domination. And it's this year's dose of our monster high.