FULL LIST: 2019 FAMAS Awards winners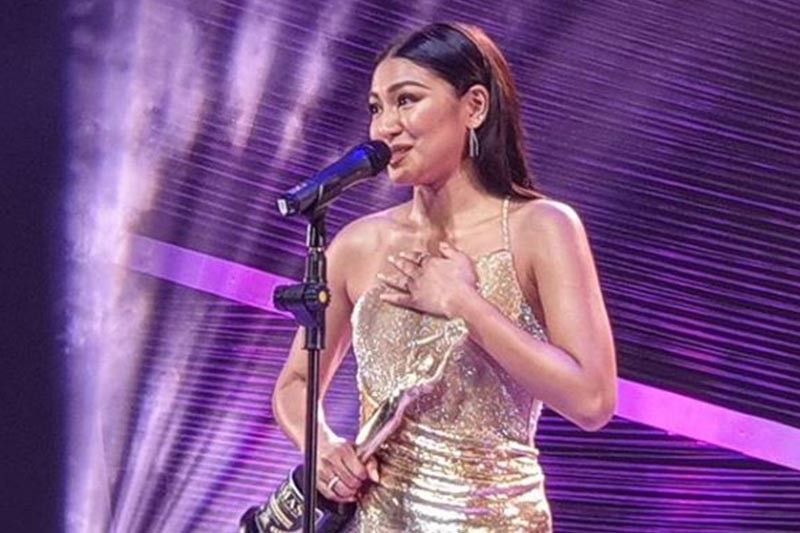 MANILA, Philippines — The winners of the 67th Filipino Academy of Movie Arts and Science Awards were announced Sunday, with independent film "Gusto Kita With All My Hypothalamus" winning big.
The independent film bagged three major awards, including Best Picture, and Best Screenplay and Best Director for Dwein Baltazar.
Nadine Lustre took home the Best Actress recognition for her role in the movie "Never Not Love You." Victor Neri and Eddie Garcia shared the top Best Actor plum for their roles in "ML" and "A Short History of a Few Bad Things."
Adrienne Vergara received the Best Supporting Actress award for her role in "Dog Days" while Joem Bascon was hailed Best Supporting Actor for "Double Twisting Double Back."
Anne Curtis was the first actress to receive the FPJ Memorial Award.
Here is the complete list of winners:
Best Picture: Gusto Kita With All My Hypothalamus
Grand Jury Prize for Film: Ang Panahon ng Halimaw and Never Tear Us Apart a.k.a. Fisting
Best Director: Dwein Baltazar (Gusto Kita With All My Hypothalamus)
Best Actress: Nadine Lustre (Never Not Love You)
Best Actor: Eddie Garcia (ML), Victor Neri (A Short History of A Few Bad Things)
Best Supporting Actress: Adrienne Vergara (Dog Days)
Best Supporting Actor: Joem Bascon (Double Twisting Double Back)
Best Original Song: "Buhay Teatro" for Paglisan (Music by Teresa Barrozo, Lyrics by Christela Marquez, Aica Ganhinhin, Carl Papa and Erika Estacio)
Best Musical Score: Erwin Romullo, Malek Lopez and Juan Miguel Sobrepeña (Never Tear Us Apart a.k.a. Fisting)
Best Adapted Screenplay: Charlson Ong, Choy Pangilinan, Mao Portus, Juan Carlos Tarobal for Tanabata's Wife (based on the short story of the same title by Sinai Hamada)
Best Cinematography: Neil Daza (Oda sa Wala)
Best Editing: Lawrence Ang (Paano Siya Nawala), Hiyas Baldemor Bagabaldo (Pag-ukit sa Paniniwala)
Best Production Design: Maolen Fadul (Oda Sa Wala)
Best Short Film: Siyudad sa Bulawan (City of Gold), Jarell Serencio
Best Documentary: All Grown Up (Wen Sanchez)
Grand Jury Prize for a Short Film: Balai (Home), Klarisse Purugganan
FAMAS Lifetime Achievement Awardees: Marilou Diaz-Abaya, Laurice Guillen
German Moreno Youth Achievement Awardees: Bianca Umali, Maymay Entrata
Jose R. Perez Memorial Award: Ally Sotto
FPJ Memorial Award: Anne Curtis