From the background of these pictures, it's easy to tell where Kisses Delavin posed for posterity, in one of them in hanbok (Korean costume). 'Most of my travels were for work so I feel bitin because there's not enough time for sight-seeing.'
What's in Kisses' backpack when she travels?
(The Philippine Star) - April 23, 2019 - 12:00am
Of course, first and foremost on the list is her cellphone, a charger and a power bank.
"They are a must," said Kisses Delavin. "Otherwise, I would feel disconnected from the rest of the world. Those are the things I can't do without when I travel, usually with my mom and dad."
As a child, Kisses has traveled around the country with her parents, Gilbert and Carrie Delavin, who are understandably over-protective because Kisses is their only child after Carrie suffered seven miscarriages.
"We've been to Cebu, Palawan and parts of Bicol other than Masbate where our family comes from. But I want to explore those places some more."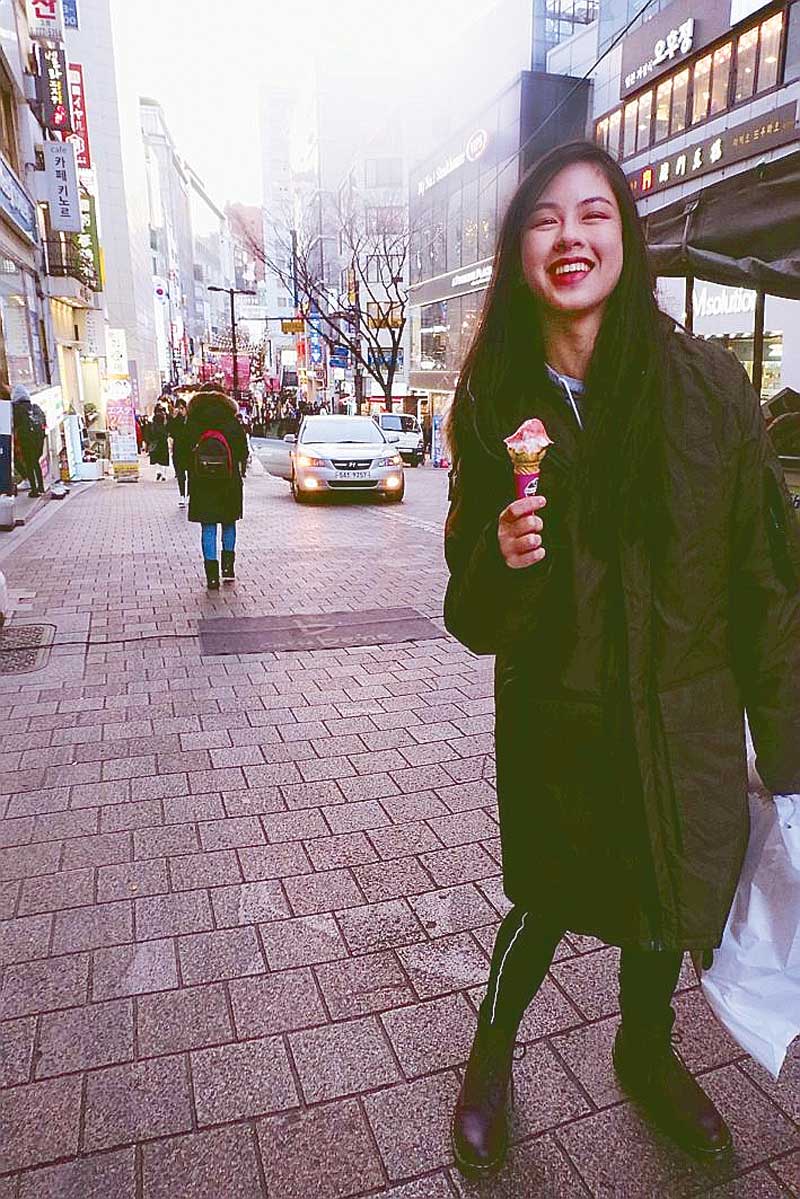 It's usually mom Carrie who packs Kisses' suitcase and Kisses herself who does her backpack.
"What's in my backpack?" asked Kisses. "Aside from my celfone, many other things...sunscreen, lip kit, make-up kit, cologne, Colgate with a mini toothbrush and my camera as backup in case my celfone camera doesn't work. I also carry a rosary and I wear the scapular that I have since I was a kid."
She checks the weather in the places they are visiting so she will know what kind of wardrobe she should bring, but avoiding over packing because she believes that the lighter you travel, the better.
"I also check the weather," Kisses added, "and the food served in those places. Oh yes, where the bargain areas are, hehehe. Like others, my mom and I love shopping."
So far, the Delavins have visited several countries including Vietnam, Japan, South Korea, Thailand, Taipei, Singapore and Prague.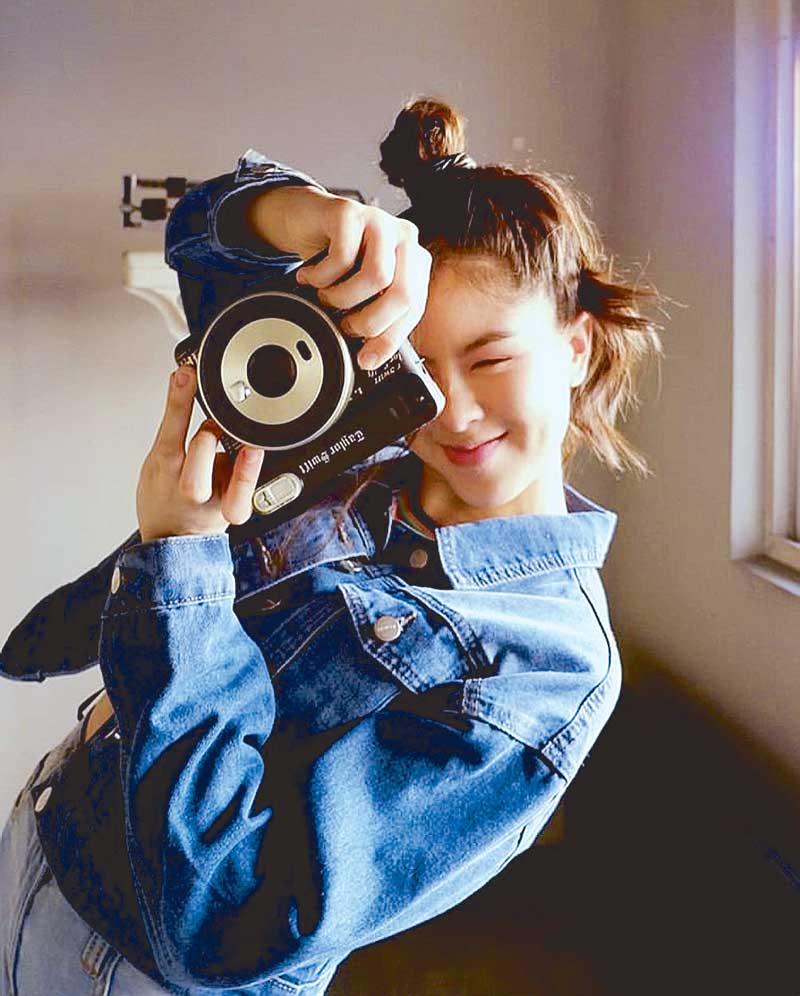 I always bring a back-up camera in case my celfone camera doesn't work.
"Most of those trips were for work while some were bitin for lack of time. We stayed six days in Prague for the cover shoot for Mega magazine, four days for work and two days for sight-seeing. It was in January, so cold kaya nagsusugat-sugat ang lips ko.
"In Taipei, we went to 101 and enjoyed the sights from the top floor. In Tokyo, we were amazed at the hundreds of people at the Shibuya Crossing, starting from four points in the intersection. Saan kaya nanggagaling at papunta ang mga taong 'yon? We shopped at Harajuku. Unfortunately, we didn't catch the Cherry Blossoms because we were there in September.
Kisses regrets that while in Seoul, she wasn't able to visit the Korean Village where most of the Koreanovelas are filmed.
"Next time," sighed Kisses, keeping her fingers crossed. "I hope."
Thankfully, they were able to visit Nami Island where Kisses had her picture taken dressed in Korean traditional attire (hanbok).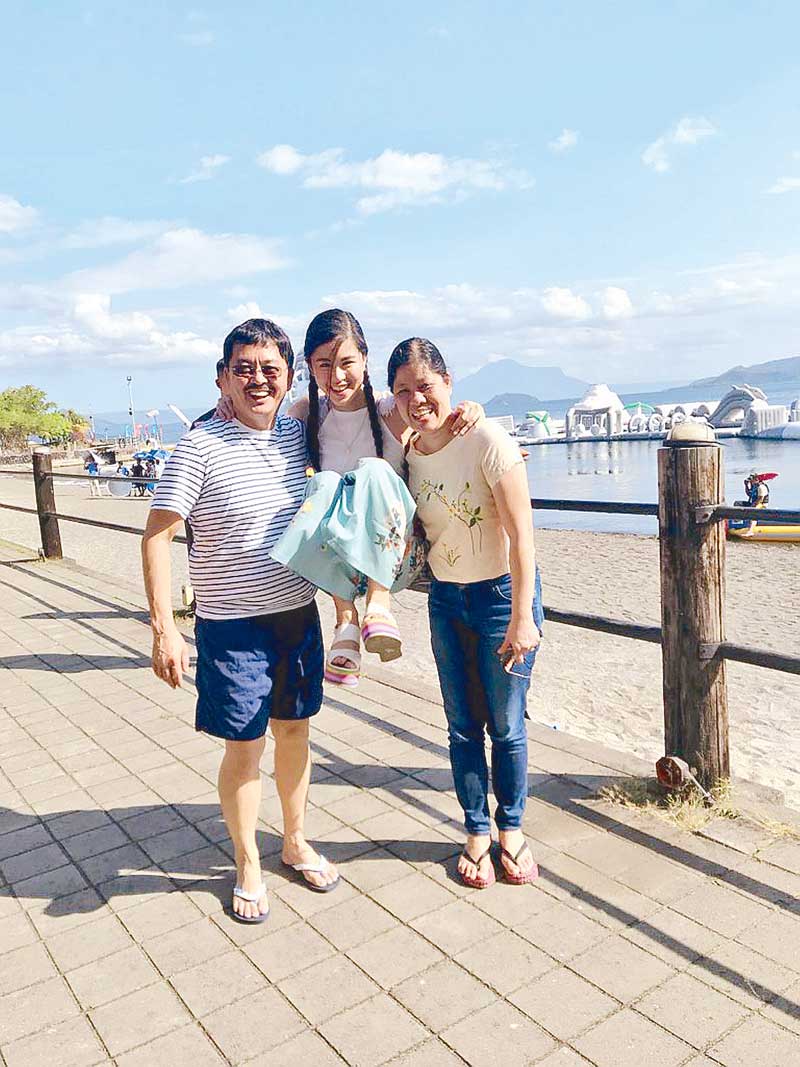 I always travel with my parents (Gilbert and Carrie Delavin).
According to Wikipedia, Nami Island, a.k.a. Namiseom, is a half-moon-shaped island located in Chuncheon, Gangwon Province. It was formed as the land around it was inundated by rising water of the North Han River as the result of the construction of the Cheongpyeong Dam in 1944.
Kisses' dream trips are to Hollywood and Paris as birthday gift to her dad (April 30) and herself (May 1 when she turns 20).
"I would also like to see the Aurora Borealis (in Iceland) and the Northern Lights (in New Zealand)."
In the meantime, Kisses is busy preparing for A Life Full of Kisses, her concert on Thursday, April 25, at the Music Museum, with guests Marlo Mortel, AC Bonifacio and Six Part Invention. Director is Marvin Caldito and musical director is Rey Cantong. (Tickets are priced at P2,850, SVIP; P2,000, VIP; and P1,000, Balcony.)
(E-mail reactions at rickylophilstar@gmail.com. For more updates, photos and videos, visit www.philstar.com/funfare or follow me on Instagram @therealrickylo.)