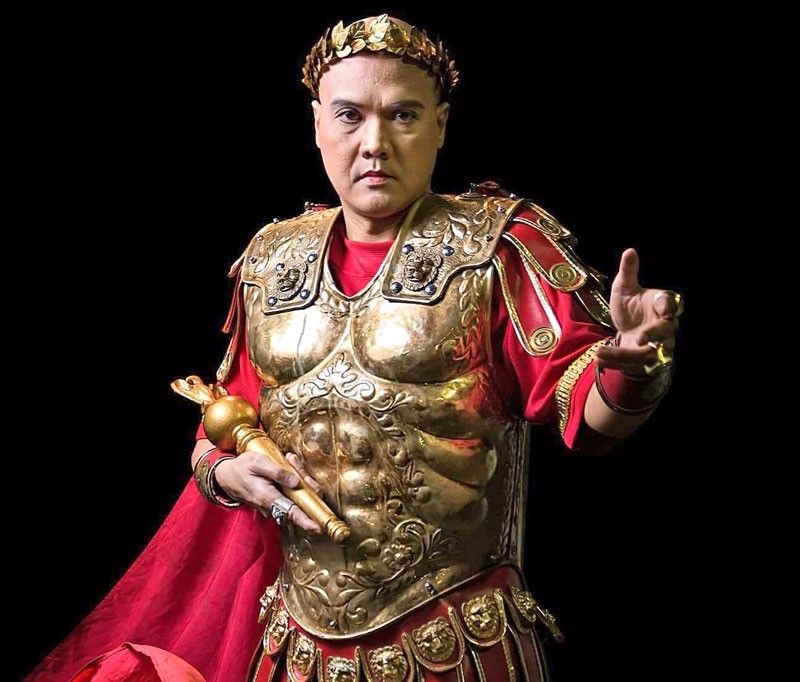 Passion play actor Frederick Francisco
MANILA, Philippines — Passion play actor Frederick Francisco of Samahang Nazareno (1993 Gawad CCP awardee) plays Pontius Pilate, known for adjudicating on the trial and crucifixion of Jesus, this Holy Week's Senakulo 2019, dubbed as Passion of Christ, set until April 21, 8 p.m. at Cainta's One Arena. He has been doing the role for the nth time out of gratefulness to God as a cancer survivor.
Interviewed by GMA7's Brigada in the past, this tall, sports-minded UP Manila's political science graduate underwent chemotherapy in 2014. His battle with cancer reoccurred in 2015, so after the Semana Santa presentation, he underwent anew chemotherapy.
"I even questioned the Lord, why is it happening to me?" remarked Edrick as he is fondly called.
But it never daunted him in his faith and positive outlook to pursue his passion. He used to play the role of John the Baptist during the Holy Week.
With the help and support of his wife Hershelyn Tuason David, relatives and friends, he has learned to accept the harsh realities of life and trials that have made him a better and stronger person.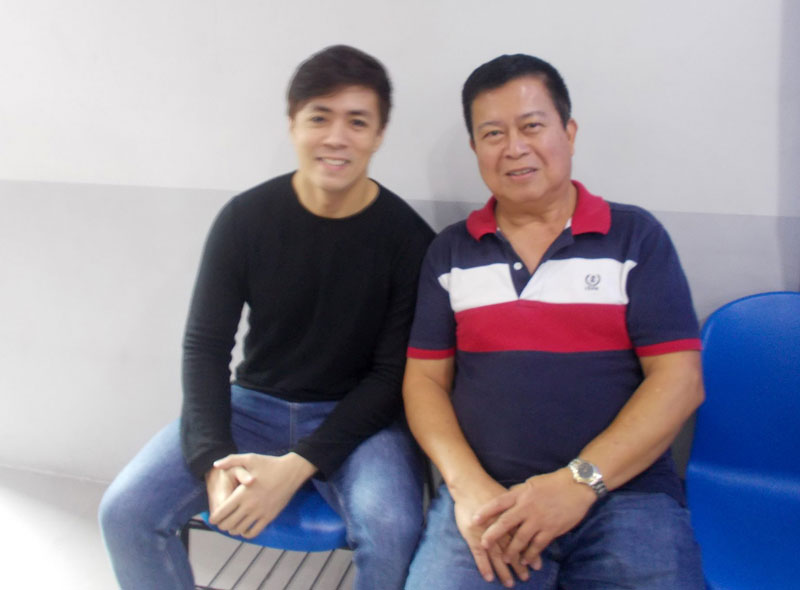 Danilo Chito Halili (right) with Lance Raymundo
ABS-CBN's Ces Drilon featured Fil-Am philanthropist Danilo Aloysius Halili, fondly called Chito, in the defunct TV show Pipol some years ago. Named after an Italian saint, he has been doing for 15 years now a Good Samaritan deed, giving hopes and joys to thousands of children and poor families of San Dionisio, Parañaque twice every year (in May and December).
His own story as a kid when growing up is more pitiful than many you see on the streets. He was the son of a washerwoman and a garbage collector and was a working student to support his studies at Saint Andrew's School in Parañaque and FEU Manila (later at University of the East where he obtained his Bachelor of Science in Mathematics degree). Until he migrated to the USA in San Dimas, California with his Ilocana wife, Carol Barba. He studied accounting and finance at California State University in Los Angeles and later on he became a CPA. He worked at famous Mount Sinai Hospital as an auditor for several years till he put up his own small accounting firm.
Soon, he got the trust of many clients, including showbiz celebrities. When he became well-off, he spent his money in Las Vegas casino, losing about $40,000-$60,000 a year. When he visited the Philippines, he realized his fellows' need so instead of spending his time in gambling, he would spend it in doing a mission for his kababayan. He usually stays in the country for 15 days, distributing medical items, school supplies, chocolates and even some cash. This year, some entertainment celebrities, like Lance Raymundo, who played the role of Jesus in the Holy Week presentation Martir sa Golgota, at the Ma. Cristina Park in Tarlac City, will be happy to get involved in his outreach activities for the special children.
"Share your blessings within your means," said Danilo Chito Halili, his Facebook account name, as his faith, determination and gratitude to the Divine Providence are boundless.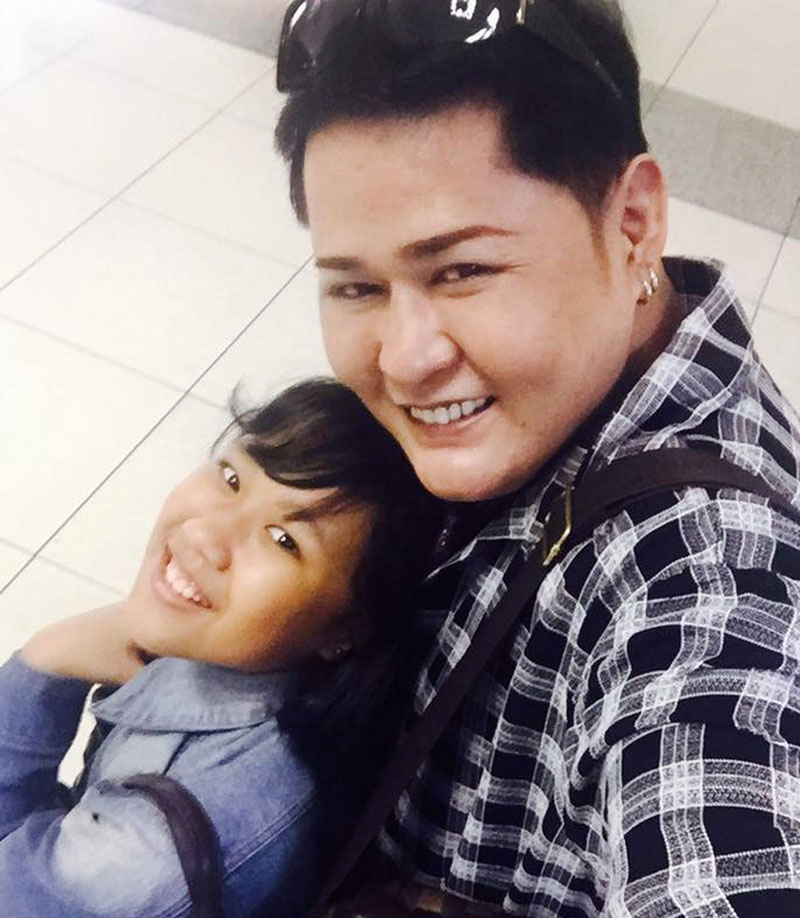 Gio Medina bonds with daughter Gionina
Gio Medina, 48, artists' talent/event management head (of girl group MNL 48, Jason Abalos, Mark Neumann, Melissa Ricks, Vickie Rushton and Helga Krapf), director and former Solid Gold dancer and commercial model, observes Holy Week faithfully. He does some sacrifices by taking a walk from his house in Quezon City to reach the church in Antipolo. He says he used to be a sacristan and he almost entered the seminary but his mother Priscilla advised him not to pursue such vocation for there are other ways to serve God and fellowmen.
"My late father, Mariano, a member of a band, was very religious. I have relatives in Bataan that served diligently in the church and supported its activities," reminisced Gio, who grew up in Olongapo City and who is a licensed nurse (graduated at De La Salle University in Dasmariñas City) and is a volunteer in an NGO that helps poor kids' education.
Even though he is the manager of Moviestars Café and owner of Artista Salon, he breaks the wall so that his staff can talk or open up to him. He is a good listener.
"People's attitude is varied, and I can understand that no one is perfect. We can have our ups and downs in life, but we have to be faithfully stronger to face life's challenges. And if you do your task from the heart and with faith, you will not be derailed," said he with a sweet, wide smile.