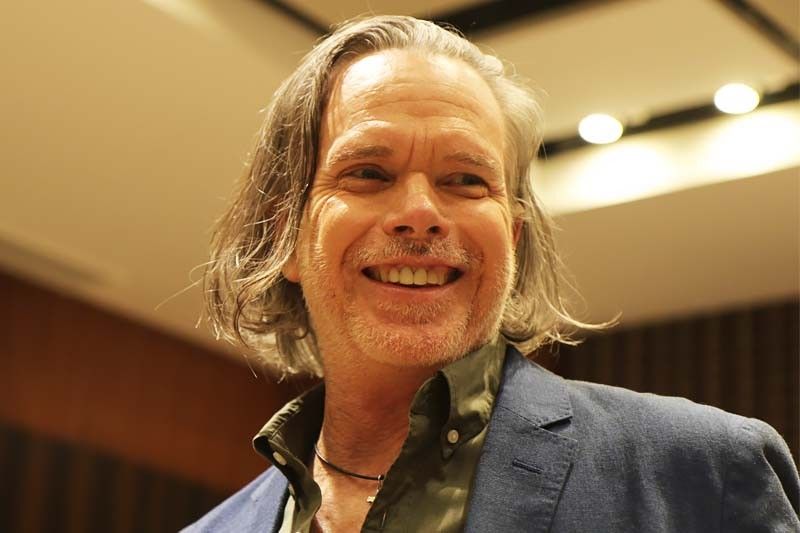 In a press conference, Rick Price said he loves "the gentleness in the spirit of Filipino people."
Philstar.com/Kat Leandicho
Rick Price to hold concert in Manila after 26 years
MANILA, Philippines — After 26 years, Australian singer-songwriter Rick Price is back in the Philippines to perform in front of his Filipino fans whom he called "gentle and kind."
In an interview with the media during the promotion of his Heaven Knows PH Tour produced by Wilbros, Rick said he loves "the gentleness in the spirit of Filipino people."
"I love that there's a kindness in Filipino people and I don't think that there's any greater quality that a human being can have than a spirit of kindness," Rick said.
"From that perspective, it's pretty overwhelming to come in a country where there's so much of that in the air. It's pretty special so I feel very privileged to be here," he added.
When asked how he created a great song like "Heaven Knows," Rick said doing a song is a combination of music and great lyrics. The music needed to be powerful, followed by good lyrics that give a story to the song.
"Speaking objectively, I think what's best for 'Heaven Knows' is its music is powerful and strong, then the lyrics is the story that a lot of people know. It's not just heartbreak. It starts with heartbreak but the message is much bigger than that. The message says 'I have to let go of what's not mine,'" Rick said.
Rick will be performing with former Side A front man Joey Generoso and former Freestyle vocalist Jinky Vidal on February 15 at the New Frontier Theater. The singer said he's excited to share the stage and perform a duet with the two Filipino artists.
The veteran singer first came to the Philippines in 1992 to promote the album "Heaven Knows."
Watch video below as Rick sings his greatest hit, "Heaven Knows."