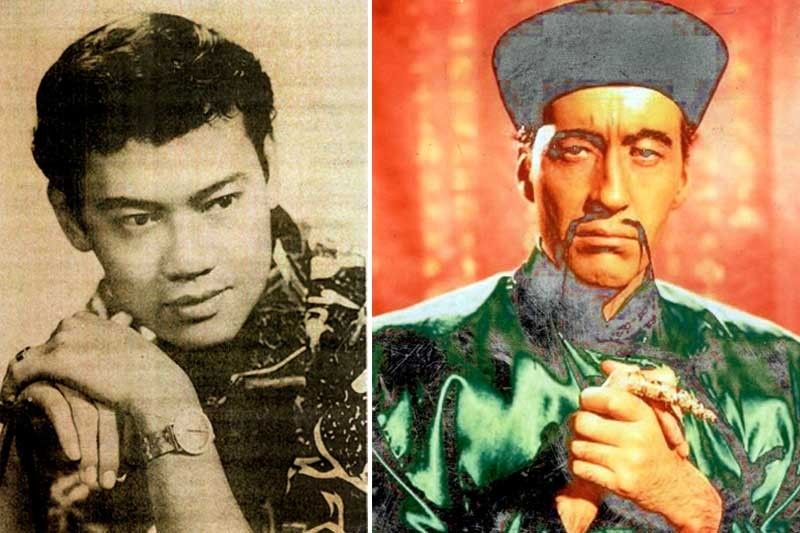 (Left) Tony Ferrer and Christopher Lee as Fu Manchu (Right).
Ferrer & Lee co-star in Vengeance of Fu Manchu
In the 1967 film The Vengeance of Fu Manchu, our very own Tony Ferrer shared stellar billing with British actor Christopher Lee. Lee played the titular role, while Ferrer was Inspector Ramos. Also in the cast were Chinese, German and other Filipino actors.
Shot in Hong Kong and the Philippines, the third Fu Manchu film showed Lee plotting the death and downfall of his archrival, as his first step to become leader of the world. Fu Manchu was an entry to the Manila Film Festival in the late '60s.
In later years, Lee was knighted for his services to charity and received an award from the British film industry. His credits included the James Bond film The Man with the Golden Gun, The Lord of the Rings, Star Wars. He was best known for his Count Dracula role. Sir Christopher died on June 7, 2015 at the age of 93 in London.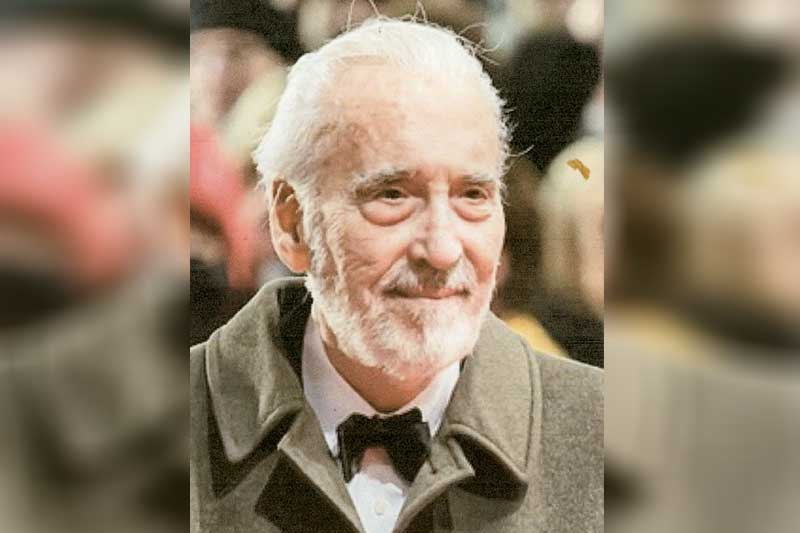 Lee in 2013.
Ferrer is best known in the '60s and '70s as Tony Falcon/Agent X-44, his character in several action-packed movies where he was invariably clad in all-white. He is a recipient of the Don Ciriaco Santiago Memorial from FAMAS, which also nominated him Best Actor for Markong Bagsik and I Love You Papa.
He was awarded in 1968 by the World Karate Federation as most outstanding exponent of the martial arts. In 1967, Ferrer was adjudged middle-weight karate champion by the Karate Congress of Asia. — RKC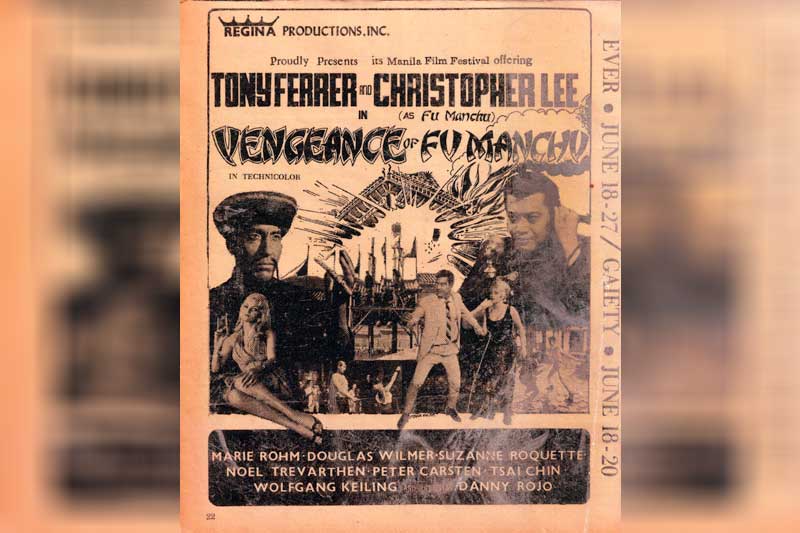 Ad of Vengeance of Fu Manchu.