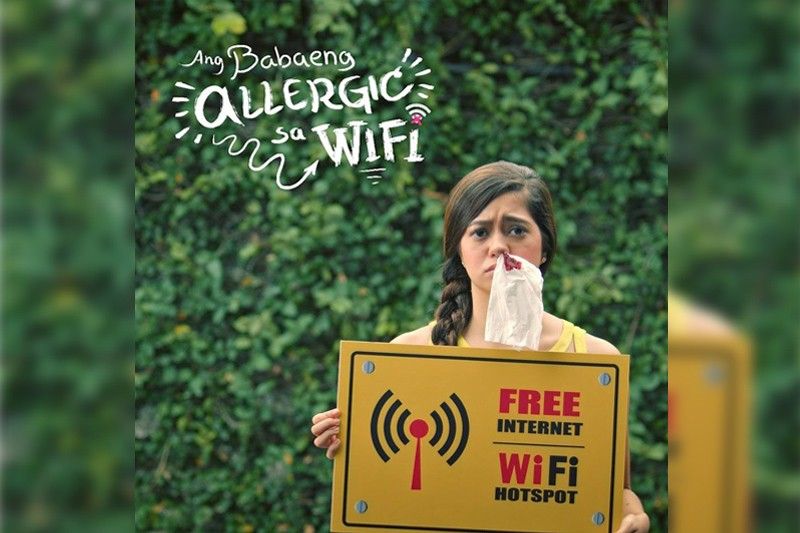 "Ang Babaeng Allergic sa Wi-Fi" is a film about a teenager named Norma, who is diagnosed with Electromagentic Hyper-Sensitivity — a rare illness that makes her literally allergic to wi-fi, data signals and other online tools her she and her friends find indispensable.
Released
Let 'Babaeng Allergic sa Wi-Fi' change the way you look at love in the digital age
(philstar.com) - July 20, 2018 - 4:17pm
MANILA, Philippines — Engaging, original stories that move and touch lives always have a place in everyone's hearts.The stories become larger than life when they're told on the big screen, in dark, cavernous cinema houses that are hallowed grounds for lovers of film.
The opportunity to tell relevant, enlightening and gripping stories is an art. Cignal Entertainment wants to explore the field with its first film co-produced with October Train Films and The IdeaFirst Company. Directed by Jun Robles Lana, "Ang Babaeng Allergic sa Wi-Fi" is also an entry to the Pista ng Pelikulang Pilipino, which opens on August 15 in all cinemas nationwide in celebration of Buwan ng Wika.
Cignal Entertainment chose "Ang Babaeng Allergic sa Wi-Fi" as its opening salvo for many reasons. The number one reason is the popularity of technology, around which the theme of the film revolves. The other reason is that it speaks to young people, who compose a majority of the country's population.
Indeed, technology plays a key role in young people's lives. They check their phone the minute they wake up, take their power bank with them "in case of emergency" (that is to say, a power outage or loss of network connection) and are forever connected to the internet.
Much of their interaction is confined to emojis, likes, shares and other shortcuts online.
"Ang Babaeng Allergic sa Wi-Fi" director, Jun Lana, was adjudged Best Director at the Kerala International Film Festival and the Pacific Meridian Film Festival for the feature film "Anino sa Likod ng Buwan," and the mind behind "Die Beautiful," winner of the Audience Award at the 29th Tokyo International Film Festival, where its lead performer, Paolo Ballesteros emerged Best Actor. His latest film was a result of Direk Jun's worries.
He and partner Perci Intalan have children of their own now, and they want them to be adept in face-to-face interactions rather than communicate in emojis on online tools. So when Direk Jun came across a 2009 news report about a British man allergic to wi-fi, he found in it a sign to "explore the underlying sadness and emptiness of modern relationships."
Yes, he concedes, technology has made it easier for anyone to get in touch with their loved ones around the world. But it comes with a cost. Communication sorely lacks the depth of unmediated interactions and exchange of ideas.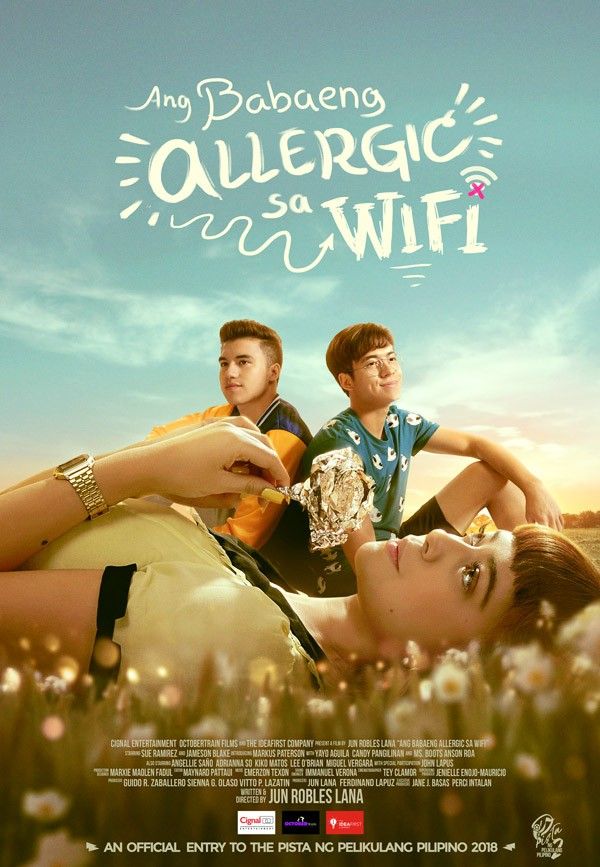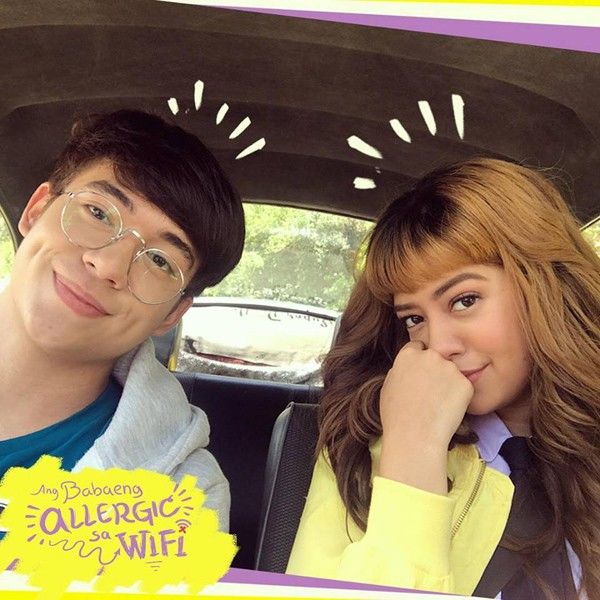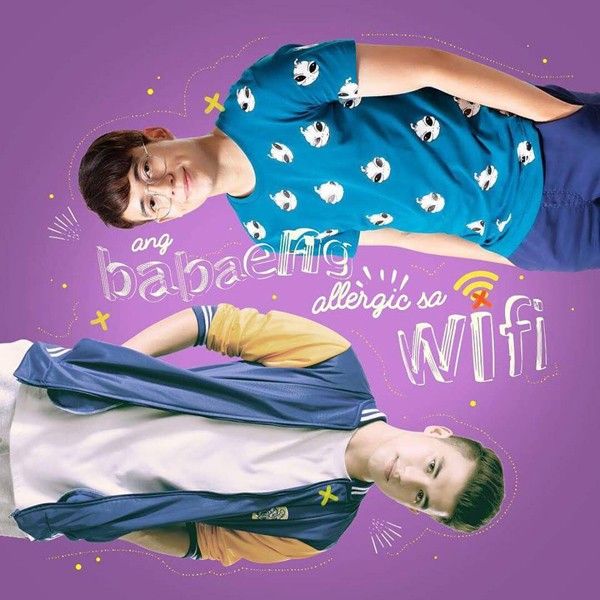 <
>
He was inspired to come came up with "Ang Babaeng Allergic sa Wi-Fi," a film about a teenager named Norma, who is diagnosed with Electromagentic Hyper-Sensitivity — a rare illness that makes her literally allergic to wi-fi, data signals and other digital tools her she and her friends find indispensable.
Norma must go offline when her illness forces her to live with her grandmother in a remote province. Away from the comfort of her gadgets and data signals, Norma learns to live a much simpler life. She begins to view her relationship with Leo with fresh eyes. Her friendship with Leo's brother, Aries, also takes a different turn.
In making a film about the impact of technology, Lana and Intalan are issuing their own statements as parents, and as committed agents of change.
"We want to tell young audiences that you can enjoy life offline," Intalan says. "And contrary to their fears of being disconnected from others, you can find love the old-fashioned way — by writing letters, by the gift of your presence, by simply listening and talking or just being quiet siting side by side with each other."
"It takes effort, yes.But relationships built the hard way are far more meaningful," he says.
He and Direk Jun liked what they saw when they watched former "Pinoy Big Brother" teen housemate Jameson Blake's films (one of them the indie film "2 Cool 2 be 4gotten" which gave him a Best Supporting Actor award from the 12th Cinema One Originals Film Festival). They cast him in the lead role of Aries.
Direk Jun also found a brilliant actress in Sue when he and Intalan produced "The Debutantes," her launching movie for Regal Films. The director cast the Kapamilya artist as Norma.
Jameson and Sue's innate on screen chemistry proved that Direk Jun made the right choice.The trailer,which also featurednewcomer Markus Paterson and young award-winning actress Angellie Saño, went viral.
It struck a chord among viewers, who saw themselves in the young leads whose cellphones areas important as life itself. But Direk Jun wants to go beyond the obvious. He wants a film that makes people re-examine their direction in life.
"Part love story, part character study, ABASW is a movie about loss and rebirth, and the discovery of one's authentic self," he says.
In producing the film, Cignal Entertainment, Octobertrain Films and The IdeaFirst Company, want viewers to see the world with fresh eyes, and value what meaningful relationships are all about all overagain.
It is their modest contribution to helping others lead happier, more contented lives.