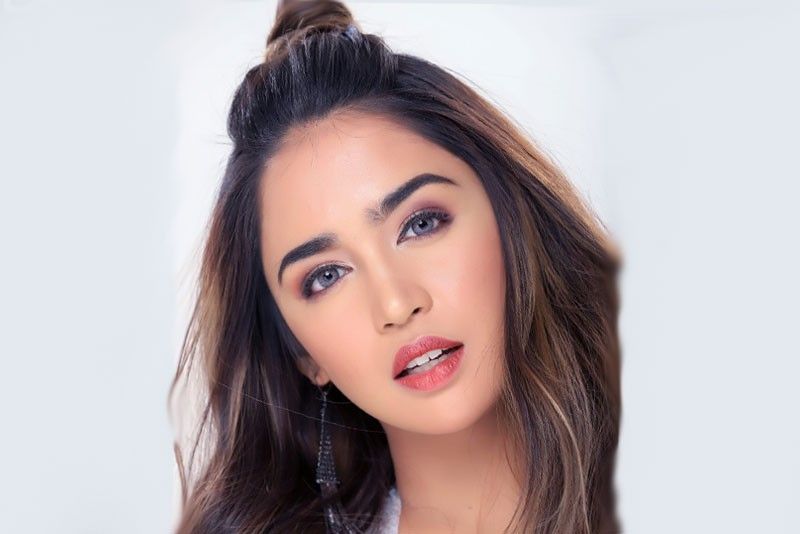 Star Magic performer and vlogger Riva Quenery learned to be strong and ignore the bullies. She will hold her first concert, RiVlog Live! at the SM Skydome on May 27.
Her bullied days are over
MANILA, Philippines — On the surface, Star Magic performer and vlogger Riva Quenery is all sweetness and light. The only daughter of Gen. Robert Quenery, head of the Central Visayas regional police office, looks so in control in her RiVlogs,which has amassed over 340,000 YouTube followers.
The winner of the coveted Silver Play Button award, given to those who have chalked up at least 100,000 subscribers, dances up a storm, relates her travels around the world and gives pieces of advice to millennials in her weekly vlogs.
Riva didn't get that confidence in an instant, however. Back in high school, her classmates bullied her because — believe it or not — she was an ugly duckling. They threw insults at her whenever she passed by.
Riva would go home from school crying every day, wondering why people can do that to her.
The worst part came when the bullies went to Riva's home on the pretext that they had decided to make it up to her. The trusting future celebrity vlogger allowed them into her room, only to find out that they locked the door behind Riva. When she knocked and they opened the door, Riva found out that the bullies tore down all the photos she carefully arranged on her TV set. The photos had sentimental value for Riva, because they reminded her of her modeling days as a child.
Today, Riva still remembers those bullying moments whenever she visits her old campus. But times and situations have changed since.
Riva learned to be strong and ignore the bullies the same way she has mastered the art of taking bashing with a grain of salt. She knows some of the bashers just want to be popular on social media, where you can be talked about courtesy of a single negative tweet or post.
Meanwhile, knowing how Riva has carved a name for herself, the bullies who made campus life difficult for her have since mended their ways. They even send friendly text messages to the Star Magic talent.
Thanks to them and her fiercely protective mom, Riva has grown stronger. She has yet to know how to handle a weapon to defend her family the way her mom did when her husband was out on duty in a far-flung place. But 20-year-old Riva is willing to learn.
She appreciates her parents' concern over her and her two older brothers' safety by providing them bodyguards. But Riva would rather move more freely.
Riva even asked her dad to let the bodyguard go because she felt awkward having one trailing her all the time. She was then a student wanting to move freely around the Baguio night market.
Her dad granted his only daughter's wish.
"They're very accessible targets, especially with social media around," Riva's mom explains.
Now that Riva will hold her first concert, RiVlog Live! at the SM Skydome on May 27, Riva's family is making sure she's well protected by providing her a bodyguard.
Riva is holding the show two days shy of her 20th birthday. True to her personality, Riva's concert will be like her live vlogs. She will show her snappy dance moves and sing. Joining Riva onstage are her guests Krissha Viaje, Sammie Rimando, Hashtags member Zeus Collins, FPJ's Ang Probinsyano's Awra Briguela and Maris Racal.
The show's beneficiary is the Tahanang Mapagkalinga ni Madre Rita, which shelters poor, neglected, abandoned and abused children.
Riva doesn't limit herself to her own corner of the sky. She reaches out so others may enjoy some of the blessings she has so much of. Talk about enjoying yourself, and infecting others with that top-of-the-world feeling you know so well.