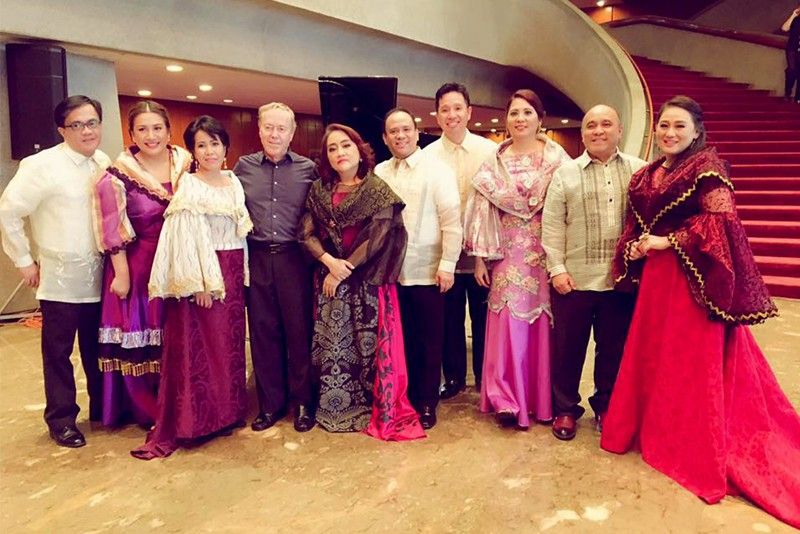 The performing artists of Lyric Opera of the Philippines participating in Marawing Salamat event at the CCP Main Theater on April 6
Top names in opera and fashion to be honored
MANILA, Philippines — Filipinos who made a name in opera and fashion will be given tribute in an evening of arias and fashion designs on April 6, 8 p.m. at the Cultural Center of the Philippines (CCP) Main Theater.
To be honored for their contribution in opera are sopranos Irma Potenciano, Fides Cuyugan-Asensio, couple Jose and Teresita Agana-Santos, Armida Siguion-Reyna, Nomer Son and Noel Velasco, among others.
The tribute will see the staging of the best-loved opera arias from Tosca, Carmen, La Traviata, Rigoletto, I Pagliacci, Romeo and Juliet, La Boheme and Turandot, among others. The performers will be led by renowned opera tenors Sherwin Sozon, Randy Gilongo and John Glenn Gaerlan, baritone Noel Azcona as well as sopranos Ana Feleo, Rica Nepomuceno, Mary Patrice Pacis, Ton Ton Pascual and Naomi Sison.
To be directed by award-winning filmmaker Carlitos Siguion-Reyna, the twin-bill presentation will also feature the 70-piece UST Symphony Orchestra, a CCP resident company, which will provide the music under the baton of American guest conductor, Maestro William Barkhymer.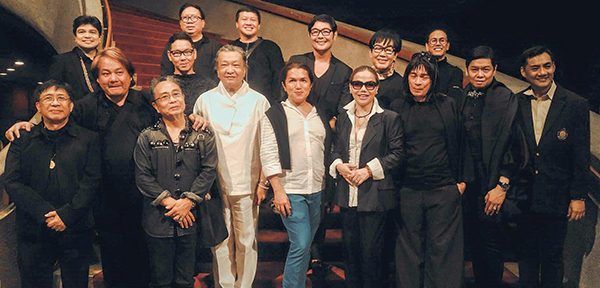 The fashion designers led by Fanny Serrano, among others, in a presscon pose for Marawing Salamat
The event organizers will also acknowledge such big names in Philippine fashion as Ramon Valera, Jose "Pitoy" Moreno, Ben Farrales, Aureo Alonzo, Christian Espiritu, Joe Salazar and Salvacion Lim-Higgins of Slims.
Spearheading the tribute and fund-raising project for the rebuilding of Marawi City are the event producers Zardo Austria, Lito Perez, Sherwin Sozon and Lorli Villanueva.
They have unanimously chosen the Duyog Marawi project of the Prelature of St. Mary's in Marawi to be the beneficiary of the Marawing Salamat fund-raising event.
According to Marawi Bishop Edwin dela Peña, they have already identified 13 communities in Marawi, which will serve as the Peace Corridor and the focus of their operations for rehabilitation.
Called Marawing Salamat presented by the CCP and The Lyric Opera of the Philippines in cooperation with E. Zobel Foundation, Inc., the much-awaited collaboration — all for the love of Marawi — will be held at the CCP Main Theater on April 6.
For ticket sales or reservations, call TicketWorld at 891-9999 or contact mobile number 0917-8607560.