Rex, my compadre
February 13, 2017 | 12:00am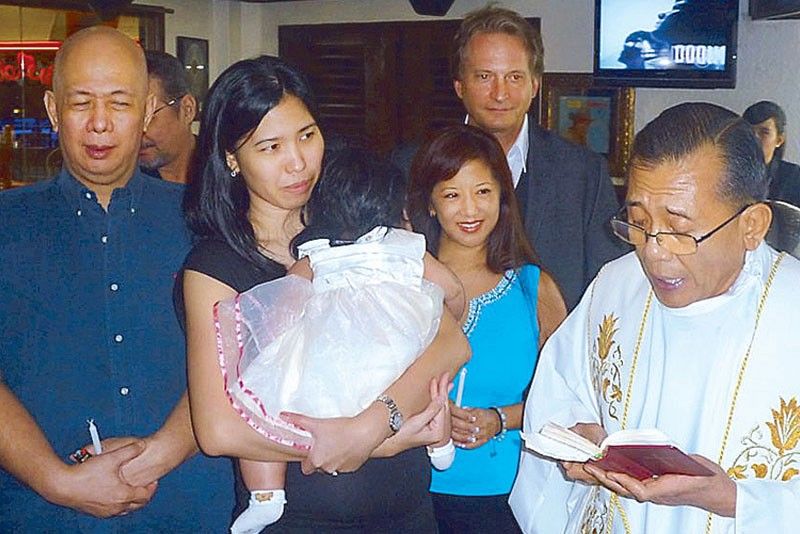 MANILA, Philippines – When my wife gave birth to our firstborn Russell in 2009, Rex Smith was the first to visit at the hospital. It was such an honor for us because a star of his caliber took the time off and braved the traffic to Quezon City to check how my wife and baby were doing.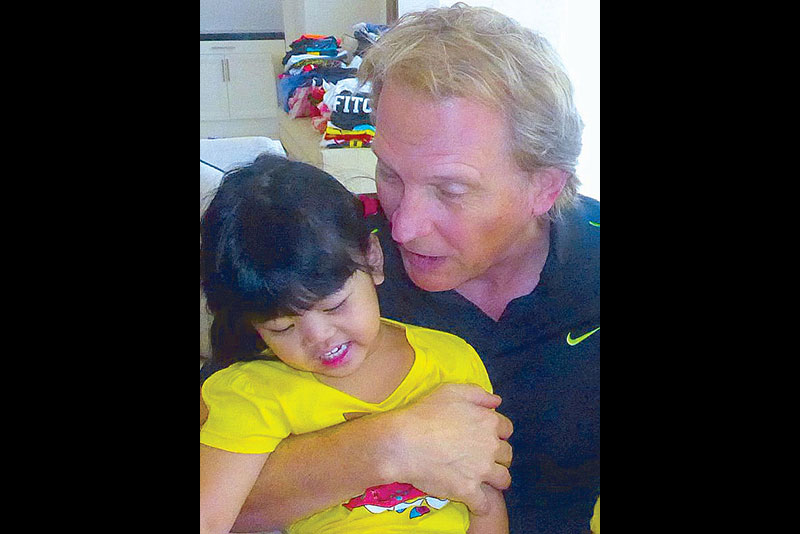 I wanted to include him in Russell's short list of godfathers but because of his busy schedule, he wouldn't be able to return after a couple of months for the christening.
Fast forward to 2011, when our second child Coleen was born. I made it a point to have the christening during Rex Philippine tour so that he could be around to stand as godfather.
I met Rex in 2006 when I booked him for a Valentine concert at the Araneta Coliseum. Back then, I already felt the warmth of his personality which sparked our long running friendship.
Every year when I visit L.A. or Las Vegas, he would always volunteer to drive wherever I wanted to go even if it meant to be on the road for a week. In 2009, we visited Las Vegas and the Grand Canyon twice.
During our travels in 2013, Rex's wife Tracy or Doctor Tracy Lin, discovered I had diabetes and immediately drove me to an urgent care hospital for proper treatment. I could say I owe her my life because who knows what could have happened if I didn't get the treatment. Rex, who adores kids, is a family man himself. He has five children from past relationships ranging from pre-teen to full adults. A few years back when Cagayan de Oro was hard hit by a typhoon and rendered hundreds of children homeless, he donated all his concert talent fees without hesitation through senator now Senate president Koko Pimentel.
Together with Rex's countless fans in the Philippines, my kids are looking forward to watch his concert at Ballroom 2 of Fairmont Raffles Hotel at Ayala Center Makati on Feb. 14, Valentine's Day. He recently reported to me that in between his daily regimen of doing laps in the pool and cardiovascular exercises, he does two hours of vocalization in preparation for the forthcoming tour.
Included in his set list are his gold and platinum hits Simply Jessie, You Take My Breath Away, Forever, Let's Make A Memory, Everlasting Love, plus his favorites Speechless, Don't Give Up On Us, Everybody Wants To Rule The World, True, Everybody Have Fun Tonight, plus concert highlights from the hit Broadway musicals Phantom Of The Opera, Grease and Sound of Music, where he has played the lead role.
Special guests are the whiz kids of the music scene, the Philippines Karaoke World Championship grand winners Lilibeth Garcia and JV Decena.
Forever Rex is presented by Media Sync and Steve O' Neal Productions in collaboration with Fairmont Hotel, the official residence; Philippine Airlines, the official carrier; and Peugeot Cars.
Tickets are available at all Ticketworld outlets.