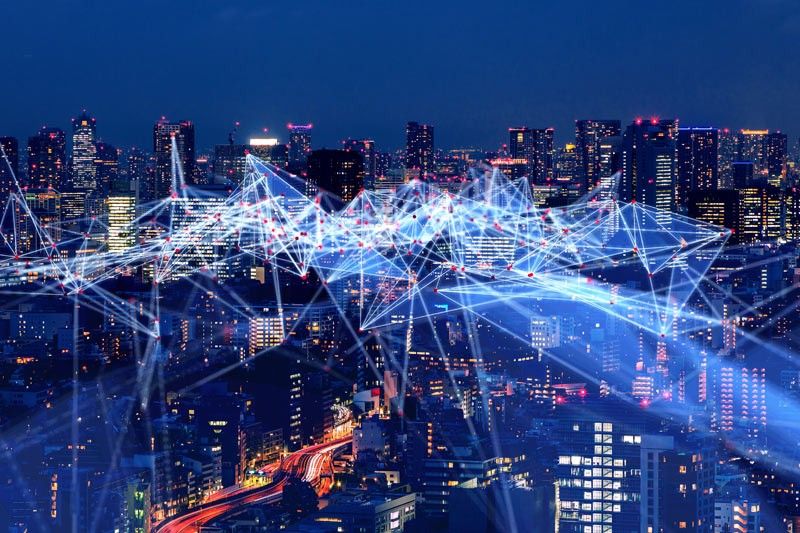 2019 is set to be a milestone year for PLDT Enterprise, which aims to empower even more cities across the country.
PLDT Enterprise/Released
5G, IoT and ICT: Key innovations to boost Philippines' digital transformation in 2019
(Philstar.com) - February 14, 2019 - 9:00am
MANILA, Philippines — PLDT Enterprise continues to stay at the forefront of innovation, focusing on 5G evolution, the Internet of Things (IoT) and ICT as major enablers in the Philippines' digital transformation this 2019.
As PLDT continues to expand its 5G footprint, a greater number of enterprises will be able to leverage on the uses of the network, such as IoT. The group also aims to empower even more cities across the country.
Similarly, the group also remains steadfast in its advocacy of ICT utilization—particularly for VITRO Data Center, Cybersecurity, Cloud, and Managed IT Services—so as to make the adoption of the network seamless and streamlined.
"Business operations have transformed rapidly in the last five years. While the primary needs of our customers have remained the same, the volume and capacity at which they need such services is expanding exponentially. On top of providing new solutions, we remain dedicated to improving what we already have and making the transition painless," said Jojo Gendrano, first vice president and head of Enterprise Core Business Solutions.
Nico Alcoseba, vice president of PLDT and head of Disruptive Business Group shared Gendrano's sentiments, cites how ICT has become the new normal in today's business climate.
"The demand for ICT services has increased drastically given the rapid shift toward digital operations and we want to ensure that our partners and customers are well-equipped for such transformation. Our ICT solutions and practices across Data Center, Cloud, Cyber Security, and Managed IT enable enterprises to be more globally-competitive by accelerating their innovation cycle and elevating customer experience," Alcoseba said.
The group has also expressed its dedication to bringing such vision to fruition by enabling small-to-medium enterprises with the said innovations. By providing the sector with such capabilities, the group envisions that today's next generation entrepreneurs will help further prosperity for the local economy.
"We have always celebrated the drive and spirit distinctive of the Filipino entrepreneur and SMEs are the perfect exemplars of these virtues. We started seeing that the market is adept to such trends and technologies, which is why we want to enable them with tools that will allow them bring their business to all-new heights," said Mitch Locsin, first vice president and head of PLDT SME Nation of the initiative.
"Innovation is a non-negotiable. The need for digital transformation is now more prevalent than ever, which is why we remain steadfast in ensuring that our partners take the necessary steps to ride on the wave of disruption," said Vic Tria, first vice president and head of PLDT ALPHA.
With such projects in the pipeline, the group maintains that 2019 will still see even bigger advancements in both the tech and business sphere.
"Our business is driven primarily by a shared aspiration to create a more capable and digitally-empowered nation. With this as our end goal, we will continue to jump the curve, make bigger and bolder moves, and provide solutions that enable the success of our customers in their respective businesses. Their success is our success," said Jovy Hernandez, senior vice president and head of PLDT and Smart Enterprise Business Groups.