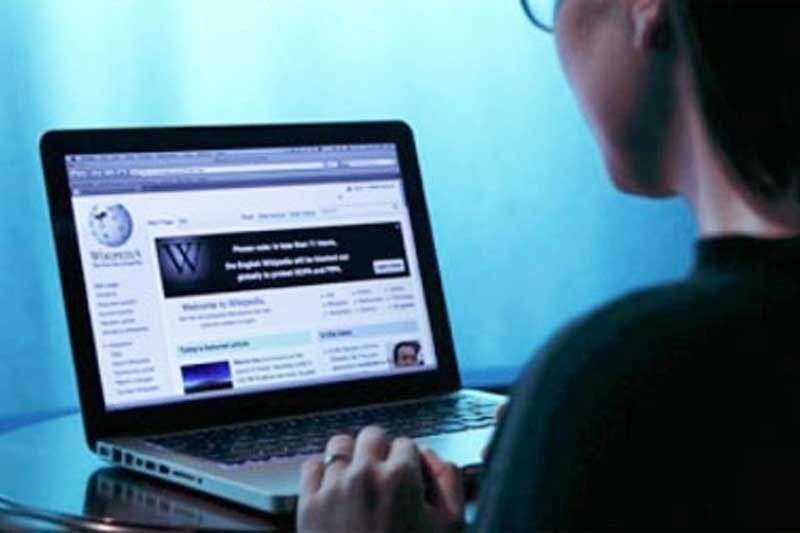 Filipinos are the world's heaviest internet users, according to a digital report released on Thursday, Jan. 31, 2019.
File
Filipinos are world's heaviest internet users in 2018, report says
MANILA, Philippines — The Digital 2019 report of a social media platform management application and social media marketing agency revealed that Filipinos are the world's heaviest internet users.
Social media firms Hootsuite and We Are Social on Thursday released their latest 200-page Digital 2019 report showing that internet users in the Philippines dethroned Thailand as the country that spends the most time online.
The study conducted in 2018 showed that internet users in the country increased their average time online to 10 hours and two minutes from its previous record of nine hours and 29 minutes last year.
Philippine users also maintained their global lead in time spent on social media.
According to the report, Filipino users spend an average of four hours and 12 minutes on social media platforms. This record is a huge leap from the global average of two hours and 16 minutes.
Mobile internet emerged as the most used method of Filipino users to access the world wide web. They are using mobile internet for four hours and 58 minutes on average.
The record of mobile internet usage made the Philippines second highest globally behind Thailand.
The study added that 70 percent of internet users in the country spend money on eCommerce platforms.
On the other hand, 57 and 54 percent of Filipino internet users spend their usage on mobile commerce platforms and mobile banking, respectively. The percentage is higher than the global averages of 55 and 41 percent, respectively.
Asia Pacific online users grew in 2018
Meanwhile, the Digital 2019 report highlighting the key stats and trends on the internet and social media, also revealed that the Asia Pacific has some of the highest growth in social media users worldwide with 218 million users recorded last year.
"Asia is one of the world's fastest-growing regions for Internet and mobile usage, and with that comes a huge appetite for technological adoption, foreign investment and digital innovation. Brands and companies are recognising this opportunity and demonstrating a strong sense of urgency to integrate digital and social media into their business," Roger Graham, Asia head of Hootsuite, said in a release.
The report said that the social media use increased by nearly nine percent annually with 3.5 billion now active on social media and a million new people go online every day despite growing concerns on fake news, fake followers and data privacy in 2018.
"Although social media came under increased scrutiny and saw diminished trust among users in 2018, people around the world are spending more time on social—the global daily average is now 2 hours and 16 minutes, or one seventh of their waking lives," Penny Wilson, chief marketing officer of Hootsuite said in a release.
Facebook is still top used social media network
Aside from this, Facebook still maintained its spot as the most popular social media network used worldwide. Its monthly active users jumped by 1.7 percent or 37 million.
On the other hand, Instagram only has around 1 billion active users in total while Twitter and Snapchat declined its audience by 2.7 percent and 12 percent, respectively.
"Despite controversy around privacy, hacking, fake news and all the other negative aspects of online life, the world continues to embrace the internet and social media." co-founder and group CEO of We Are Social Nathan McDonald said in a release.
Meanwhile, Facebook's Whatsapp and Messenger are the top messaging apps among online users. Whatsapp is a global favorite in 133 countries while Facebook Messenger is the top favorite in 75 countries.
WeChat retains its place as the top messaging app in China.
The Digital 2019 report was conducted in 2018 and surveyed over 230 countries.