Announcements at the 2017 AWS re:Invent
December 10, 2017 | 4:00pm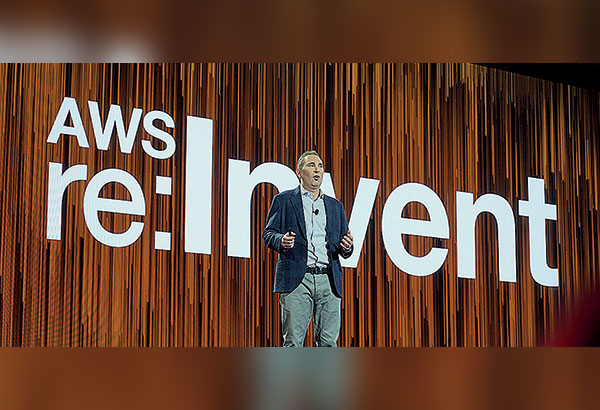 Amazon Web Services (AWS) announced a ton of new services and developments in their recently concluded AWS re:Invent developer conference in Las Vegas, Nevada.
Like many other AWS conferences before this, attendance was at an all-time high with thousands of developers, partners and AWS users flocking to various keynote speeches, breakout sessions and demos.
Here are some of the more exciting announcements that we're particularly interested in:
Alexa For Business
It's the same Alexa that we've been using at home but this time, Amazon is bringing it to the workplace with Alexa for Business. The service helps automate tasks like starting conference calls, controlling conference room equipment, scheduling meetings, keeping track of tasks, or reordering supplies.
The Alexa Business Starter Kit includes three Amazon Echo (2nd gen), two Echo dots, and two Echo Show devices that cost about $710.
Aws Deeplens
The device is a deep learning-enabled wireless video camera that can run real-time computer vision models to give developers hands-on experience with machine learning.
This camera is coupled with four new services – Amazon Transcribe for converting speech to text; Amazon Translate for translating text between languages; Amazon Comprehend for understanding natural language; and, Amazon Rekognition Video, a new computer vision service for analyzing videos in batches and in real time.
The DeepLens is now available for pre-order with a price tag of $249, and will be released in early 2018.
Amazon Sumerian
The service enables any developer to quickly and easily build virtual reality, augmented reality, and 3D applications for popular hardware platforms.
With Sumerian, developers can easily and quickly design immersive VR, AR and 3D environments, create animated characters powered by AWS AI services, and deploy these applications to popular VR and AR hardware.
VR and AR apps created in Amazon Sumerian will run in any browser that supports WebGL or WebVR graphics rendering, including Daydream, HTC Vive, Oculus Rift, and iOS mobile devices.
Amazon Freertos
Amazon FreeRTOS enables small, low-powered devices to connect to AWS cloud services. Amazon made this possible by extending the libraries of the existing FreeRTOS, the most common operating system for such devices.
These could be as simple as lightbulbs or motion detectors that when powered by Amazon FreeRTOS can connect to the cloud services of Amazon.
Many more announcements were made during the conference, including some on-stage time for several time-sensitive, big-ticket customers like The Walt Disney Company, Expedia, Turner, NFL and DigitalGlobe, to name a few.
Machine learning and artificial intelligence seem to be one of the bigger agenda of AWS in this year's conference and this is evident from the slew of services they're offering customers and developers.
AWS has huge footprint in the cloud services industry and they continue to listen to customers to provide them with a very wide range of services that are easily deployable and highly cost-effective.
The AWS re:Invent is a great event to showcase all of this and it's also their way of showing how much they care about the developers and the community as a whole.
Recommended