Dito Telecom files complaint against Globe and SMART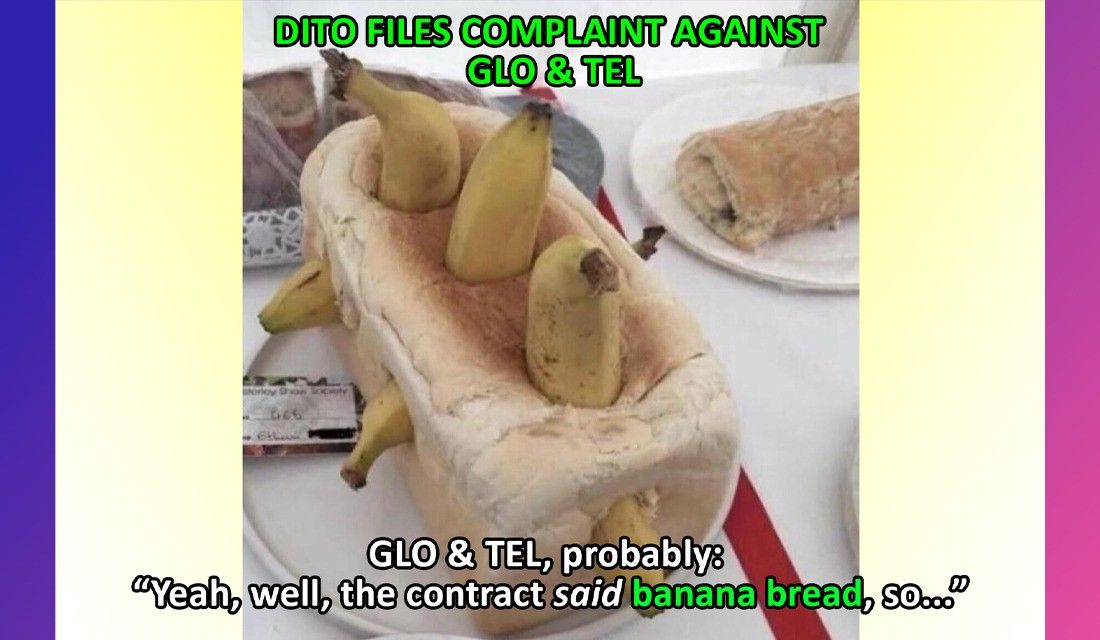 Dito Tel [DITO 3.83] [link] claims that only 30% of calls originating from the DITO network are able to connect with Globe [GLO 2070.00 2.99%] and SMART [TEL 1743.00 1.93%] end-users, and despite "going to the negotiating table", DITO claims that the issue has been unresolved for "almost one year".
DITO alleges that GLO and TEL are abusing their market dominance to unfairly disadvantage DITO, and has filed a 30-page complaint with the Philippine Competition Commission (PCC), seeking some resolution to the interconnection issues.
DITO declined to provide a copy of the complaint to the media, and as of this writing, neither GLO nor TEL had been given a copy to review. Dito Tel is the 2-year-old telecommunications company owned indirectly by Dennis Uy's DITO, and by China.
GLO is owned by Ayala Corp [AC 715.00 2.58%], and TEL is owned by First Pacific, which is itself controlled by the Salim Group out of Indonesia.
MB BOTTOM-LINE
Interconnection between the telcos is mandatory, by law, and it's a problem if GLO and/or TEL are preventing DITO users from making successful voice calls.
It's interesting to hear the DITO executive mention something that seemed to imply that the original interconnection deals signed between the telcos may have had capacity caps, and that DITO assumed that those caps would scale up alongside DITO's subscriber base.
So, there could be questions of law, contract, and fairness at play here.
Thankfully, the PCC is one of the least-politicized agencies in the country, from my experience, and they're most likely to handle this in a way that is designed to come to the right outcome for consumers.
--
Merkado Barkada's opinions are provided for informational purposes only, and should not be considered a recommendation to buy or sell any particular stock. These daily articles are not updated with new information, so each investor must do his or her own due diligence before trading, as the facts and figures in each particular article may have changed.