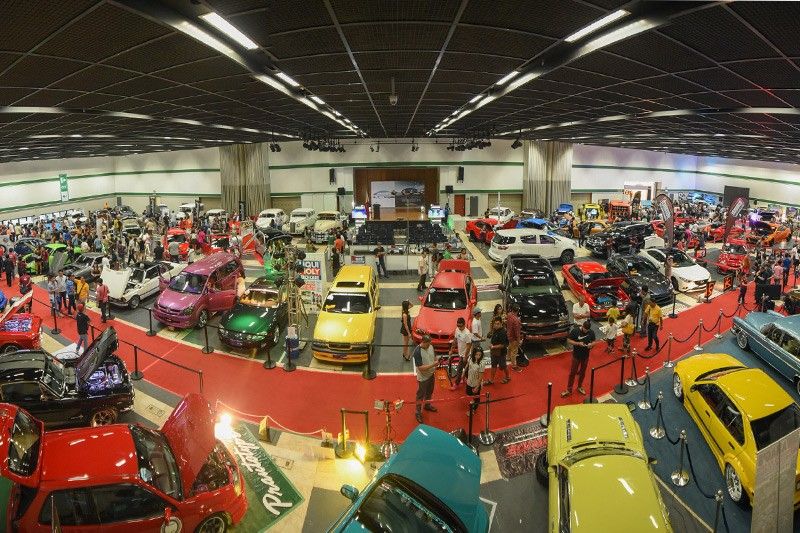 Find out the growing interest of Filipinos in car restoration during the 2019 Manila International Auto Show.
Photo Release
4 advantages of getting your car restored
(Philstar.com) - April 3, 2019 - 2:42pm
MANILA, Philippines — A car is one of the things that can hold a lot of sentimental value for an individual. It can be the very first car that one ever owned or the car that someone relied on during a defining phase in life.
But like all things, cars eventually break down and deteriorate, most especially if little is done to maintain or restore the vehicle back to its original condition.
However, all is not lost for car owners who wish to bring back the old glory of their vehicles. With the proper knowledge, vision and awareness, individuals may always opt to have their cars professionally restored.
As advised by multi-awarded car restorer Alexander Isip, "Information is key. This means doing a lot of research about the car before you start the restoration process. Then, create a vision of how you would like the car to look like once then project is completed."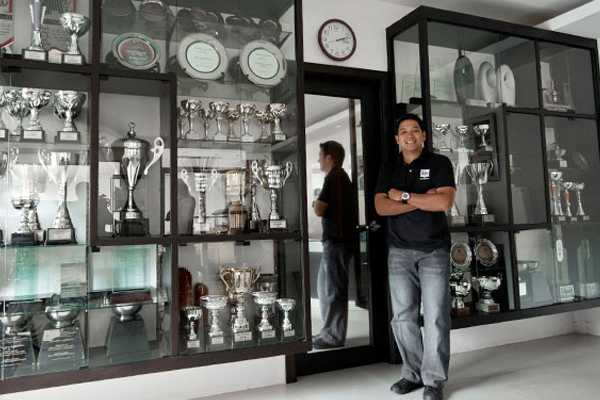 Alexander Isip of Alex Restoration continues the tradition of quality service and pride in excellence. Photo Release
Recognizing the growing interest of Filipinos in car restoration, experts from restoration and car care shops including Alex Restoration, Simex Trading Corp., and Waido Marketing and Distribution Inc. share some of the advantages of getting a car restored.
1. Gives the owner priceless satisfaction
Most car restoration projects are motivated by an owner's desire to preserve the condition of a vehicle.
For some, car restorations are done to upgrade or personalize a car so that it will more or less reflect that person's unique sensibilities. Either way, car restoration can give a car owner a priceless satisfaction.
When done well by experts with a proven track record, these cars are given a new life and form that will bring pride for its owner.
2. Preserves the condition of the vehicle
When having a car restored, the process may be as simple as maintaining the car's original look with no new additions or upgrades. This way, the owner can enjoy the car once again as if it's brand-new.
However, it is important to only consult with experienced and reputable shops. When taking a car for consultation, it pays to make sure that the shop only uses quality car care products from reputable or familiar brands.
"Once you see that they are mixing different products together, walk away. Compounds are chemicals and mixing substances together may not be the safest thing for you or your car. Also, the main reason to have it done at a reputable shop is because the art of detailing is 50 percent product and 50 percent technique!" Gen Tiu, marketing manager of Waido Marketing & Distribution Inc.
3. Saves time and resource
Contrary to popular opinion, a car restoration is not just done for superficial reasons.
When detailing if it's classic, vintage or newish, a complete and proper assessment of the vehicle's condition inside and out is carried out. This will determine whether the car would require restoration or maintenance.
According to Alec Santos, president of Meguiar's Philippines, this process, in the long run, can save more time and money since the problems of the vehicle can be addressed all at once.
4. Increases the car's resale value
Again, experts stress that car restorations are not only done for the sake of appearance. Another advantage of having a car maintained or restored is that it can sustain the quality of the car.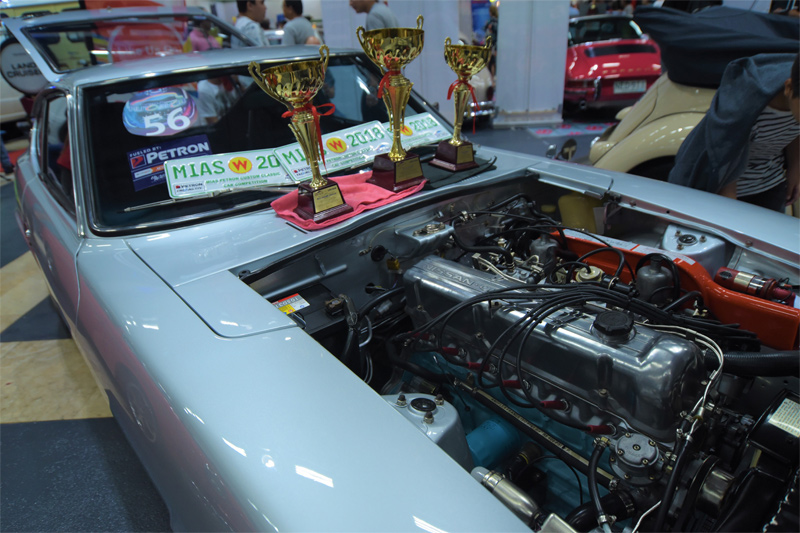 Expect to witness another impressive showcase of the best car restoration projects and classic cars. Photo Release
An old vehicle that was properly restored can obviously get a higher value should the owner decides to sell it.
For over a decade, Manila International Auto Show, or MIAS, has provided the automotive community with a productive and supportive venue to grow and expand the art and practice of car restoration and detailing.
With its annual custom and classic car competition, MIAS also continues to recognize and pay tribute to the craftsmen and artisans who dedicate their passion and life's work to the practice.
As MIAS returns for its 15th edition, automotive enthusiasts can expect to witness another impressive showcase of the best car restoration projects and classic cars as well as a wide array of products and services from the most renowned car restoration experts.
Organized by Worldbex Services International, "MIAS 2019: Experience Fun and Function" is happening on April 4 to 7, from 10 a.m. to 10 p.m. at the World Trade Center in Pasay City.
Tickets are at P100 and proceeds will be for the benefit of ABS-CBN Lingkod Kapamilya Foundation.
For more information, follow @mias on Facebook and @mias.ph on Instagram or visit www.manilaautoshow.com.