The fifth-generation Toyota RAV4 is now an even better crossover SUV with new and upgraded features.
Toyota Motor Philippines/Photo Release
If the colors of the all-new RAV4 were personalities, they would be…
Very different with one another, and yet, they all have something in common. They are all brave—always ready to take on new adventures and willing to face challenges.
These are the personalities who would surely fit the all-new Toyota RAV4, which was recently officially unveiled in the country.
By introducing the all-new RAV4, Toyota Motor Philippines ushered in a new beginning for the pioneering Toyota model that has been loved by many generations.
Now an even better crossover SUV with new and upgraded features, meet the fifth-generation RAV4—and the five personalities that match each color:
1. The Stately Entrepreneurs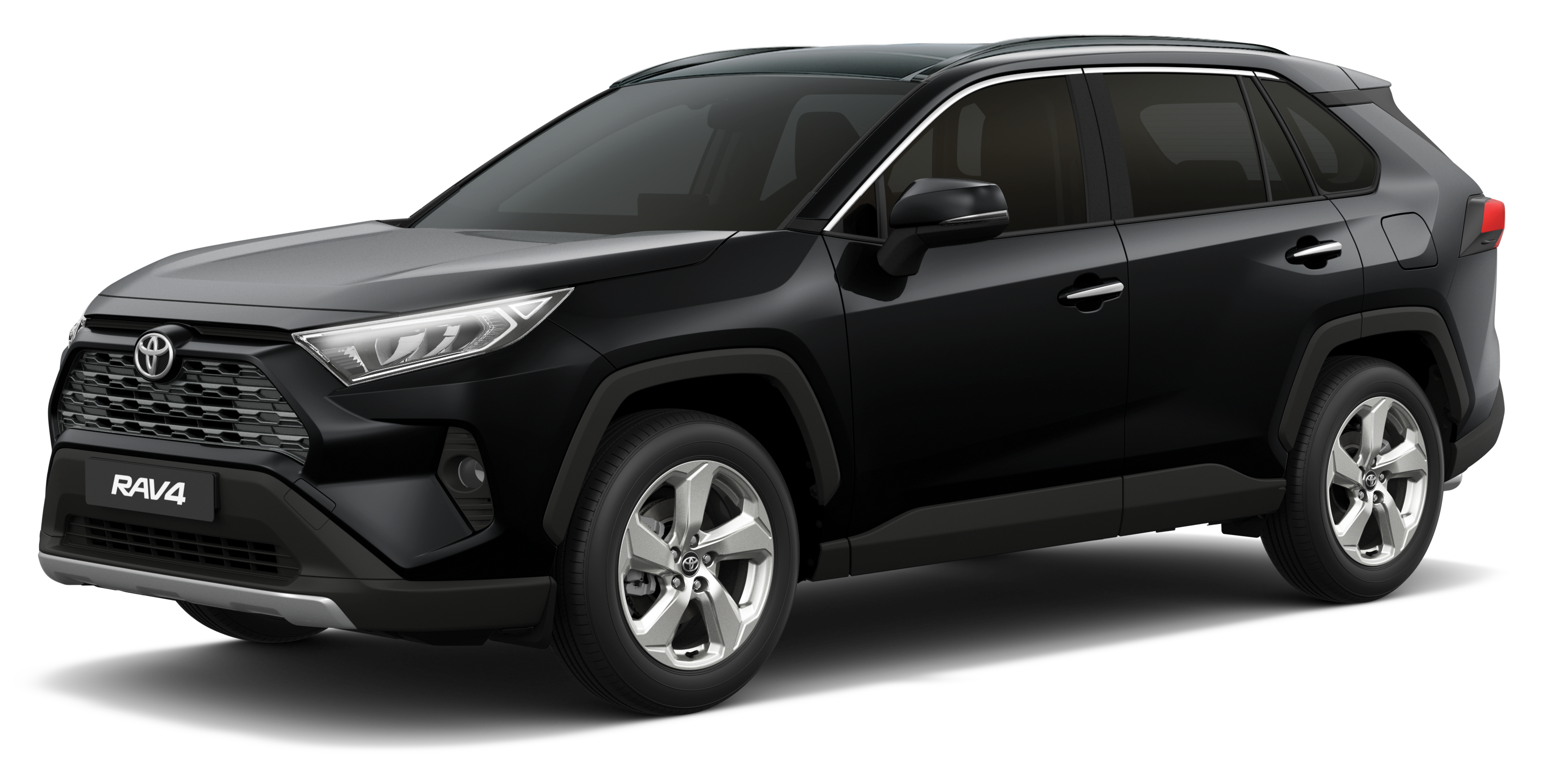 Having no time to waste, these individuals always command an air of combined stern and relaxed authority.
Knowing the ins and outs of the industry, they make calculated decisions for the constant improvement of their position, trade, and of the people under their wing.
The Toyota RAV4 LTD in Attitude Black Mica, which is as sleek and as professional as they are, is a definite fit for these savvy heavy-hitters. With a built-in wireless charger in their auto, they're assured a productive day, every day, especially on-the-go.
2. The Athletic Dads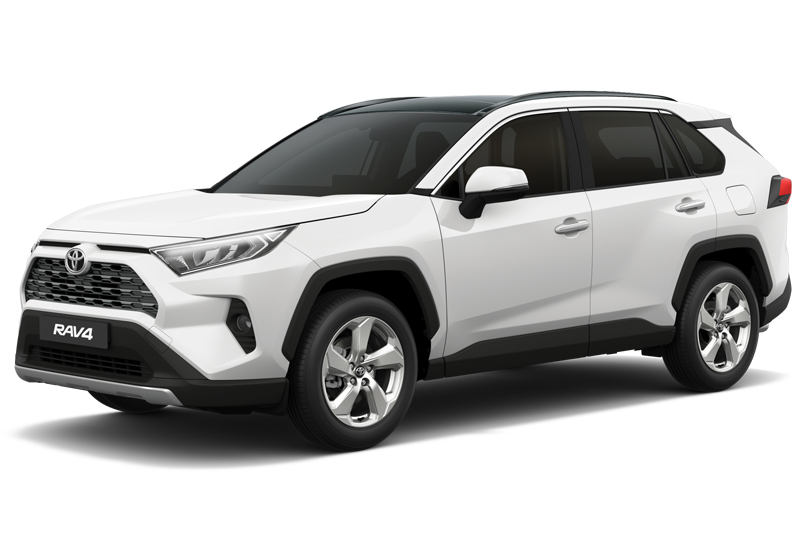 Good health and a happy family are what the Athletic Dads consider their definite gains. Nevertheless, they make sure not to lag behind on their responsibilities, as well as gym time with buddies.
With a car that's comfortable and spacious, they take the kids off-road as much as they can—moon roof open—out into the great outdoors, for play and immersion. More importantly, they teach them that life is never about being boxed in.
Without doubt, these athletic dads understand full well the importance of balance between lifestyle and personal pursuits, family included. That's why the Super White II Toyota RAV4 LTD is an easy choice for their needs. Its iridescent white color with sporty black molding—resembling a Storm Trooper—surely ups the ante.
3. The Sassy Posh Moms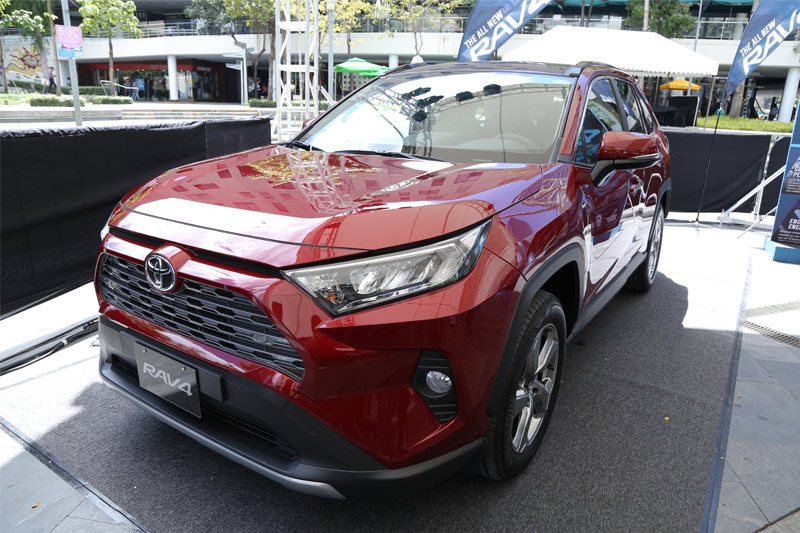 Now these are the modern moms who know what they want and go for them head on—with hair and nails done, if they're really having a good day.
They are not just mothers but also role models, teaching their kids the importance of knowing one's worth, working hard, and not letting others make them feel less about themselves.
They get things done and never fail to earn the respect of their peers and coworkers. And inside their fabulous Red Mica Toyota RAV4, they make waves, whether arriving at a business meeting or casual brunch with amigas or brushing elbows with everybody who's anybody at industry cocktail parties.
4. The Epicurean Renaissance Men/Women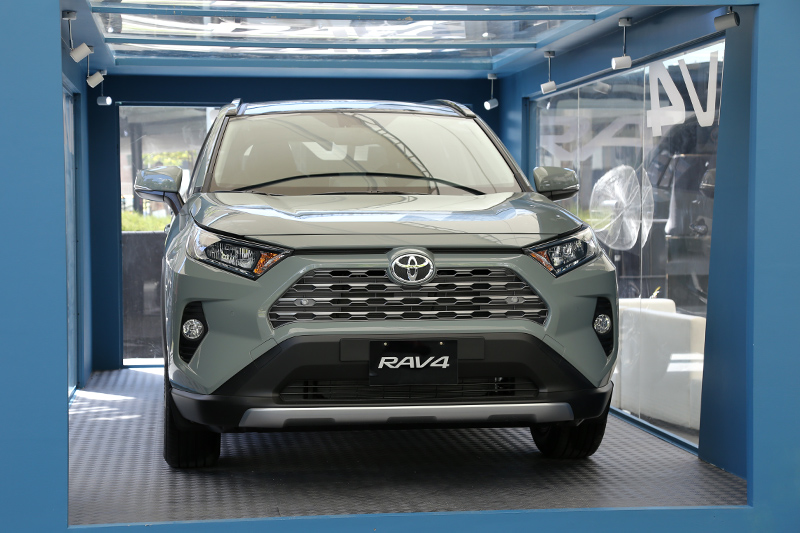 With cultivated knowledge in a wide set of interests, the Epicureans bring not just a conversation piece but an entire experience to the dinner table.
In their Urban Khaki Toyota RAV4, expertise in tow, they're poised to dazzle contemporaries. During downtimes from their highly corporate jobs, they like to mingle and converse. Whether about art, film, gourmet food, no subject is alien to this seasoned taste maven.
Scouring the city for its rewarding authenticity, they travel in a vehicle that's capable for its powerful engine, and an exceptional entertainment system to listen to choice music.
With Sassy Posh Moms and Enduring Trendsetters, they take vacation weekends as part of their passion for what's out there.
5. The Enduring Trendsetters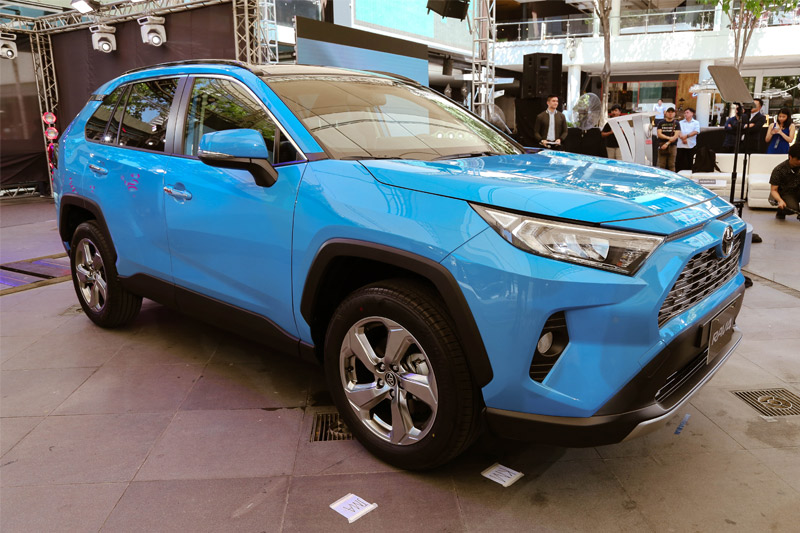 The Trendsetters, though rare animals, are a delight to one and all. Trendsetters gravitate to the luxury they know they deserve and have no qualms about sharing them to the world.
Why not? They've worked for every cent and not afraid to spend it on value and detail. They are easily friends with the rest on the list, making sure they are in good company.
With a discerning eye, they travel in style, in search of style, turning heads—in their RAV4 in Cyan Metallic, no less—wherever they go. Everything is customized to their liking, even the seat position of their RAV4.
Built for the Brave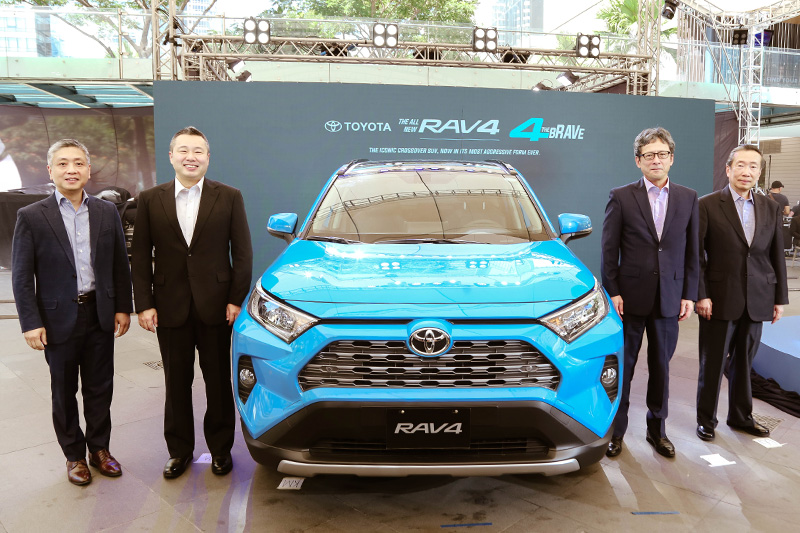 Leading the grand reveal of the all-new Toyota RAV4 are Toyota Motor Philippines officials (from left) Jose Maria Atienza, senior vice president, Kei Mizuguchi, executive vice president, Satoru Suzuki, president, and Dr. David Go, senior executive vice president. Photo Release
With better performance, upgraded capabilities and a more premium design, the all-new 2019 RAV4 is truly "Built for the Brave." Making this possible is the Toyota New Global Architecture (TNGA)—a platform that applies Toyota's principles and technologies to improve its vehicles' Agility, Stability and Visibility.
"The all-new RAV4 is a car that embodies Toyota's values - from its sporty design, powerful performance, and outstanding safety features. Built with the Toyota New Global Architecture, we can expect this SUV to deliver only the best driving experience," said TMP president Satoru Suzuki during the official launch of the full model change RAV4.
To see the complete features and color line-up of the all-new RAV4, visit www.toyota.com.ph or follow www.facebook.com/ToyotaMotorPhilippines. You may also contact the Customer Assistance Center at (02) 819 2912 or visit any of the 68 authorized Toyota dealers nationwide.