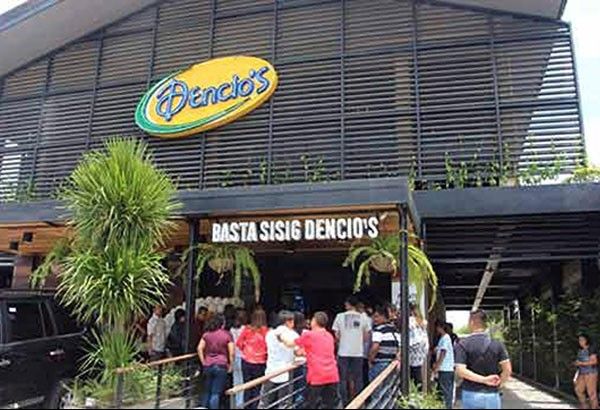 Dencio's: Surviving the test of time
MANILA, Philippines — Mention Dencio's and you easily conjure mouth-watering images of Krispy Sisig and the Sinugba, which are both the best-sellers of the two-decades-old bar and restaurant.
Fancy restaurants have come and go, but Dencio's has survived the test of time mainly because of its food and quality service. Today, it is one of the few restaurants in the country that continue to enjoy the patronage of the young and not-so-young alike.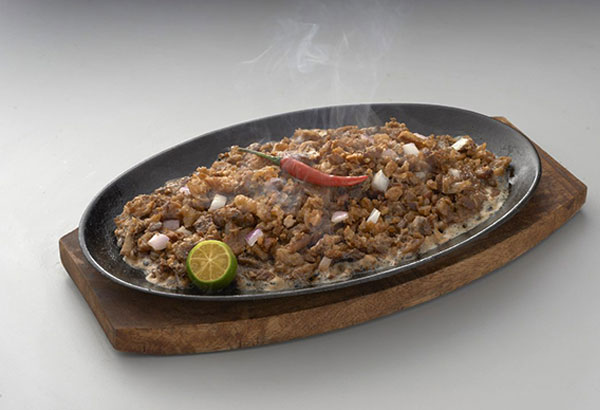 Now on its 26th year, Dencio's attributes its longevity to: first, the quality of their food, second, its good service and the appealing marketing ways they employ in all their branches so that their customers will continue to keep coming back.
Established in 1991, Dencio's is a brand associated with original year-round Filipino grilled dishes that are best enjoyed in an authentic Filipino dining atmosphere.
Considered a pioneer in the bar-and-grill restaurant category, it was Dencio's which first introduced the concept of a cozy nipa hut style of eating out, much like dining in the province.
The restaurant thrived for so many years but in 2004, Dencio's was acquired by The Max's group which was determined to build up the restaurant and help it maintain its status as one of the top watering holes in the country.
So what could be Dencio's secret as a long-running bar and restaurant in the country? Is there a secret formula for its success?
Mark San Juan, marketing manager of Dencio's, said good food and superb service are factors why Dencio's continue to be a top Filipino restaurant.
"It's really about the service and the food. The whole restaurant scene is very competitive, but we try to be a place where families, friends, yuppies and business groups can bond and relax over delicious food, homey ambiance and good music" San Juan says.
"When Dencio's was established, it was made to be a place where people can relax. There's a barrio feel, but at Dencio's, it's a bit upgraded. At night, Dencio's can become a cool hangout where people can enjoy a cold glass of beer over sumptuous sisig and other pulutan," San Juan says.
"During weekends, we have families who come to Dencio's for the food and the bonding, but during the night, we have clients who want to chill over beer, food and nice music. Dencio's has the perfect setting – good food, good ambiance and good music, it's a combination of those things why I think Dencio's continue to be a favorite hang-out, " San Juan says.
To date, Dencio's has 16 branches.
San Juan says they constantly reinvent and recreate to cater to the growing market, particularly the millennials and people who grew up with Dencio's or what he calls the "feel-lennials" or "feeling millenials."
" We're a little more flexible with our offerings.We create offerings to both millennials and feel-lennials or feeling millennial or the Gen Exers, people who grew up with Dencio's over the years," San Juan says.
He said they've launched several products that complement their best sellers crispy sisig and sinugba.
"The way we do products is always complimentary to our signature products sisig and sinugba, so we have crispy embutidong hipon, tuna kilawin. They're dishes but at the same time, they're pulutans. If you order these dishes with the sisig and sinugba, it would taste well," San Juan says. Dencio's is flexible because it's a bar and restaurant and with our food, it can be a dish or a pulutan," he says.
Dencio's also offers promo meals for individual or for groups of four. They also offer discount deals for beer.
And because Dencio's is also a bar, they offer the "Thirsty sa Hapon" deals where you can order two beers for P99. Mark said the promo appeal to clients working in call centers who want to enjoy or relax at a much earlier time. For sports lovers, they have big screens which feature live games of NBA, PBA and UAAP games. It's another come on for their customers who love to watch sports games while enjoying sisig and a cold glass of beer.
Dencio's has also started acoustic live sessions on some of their branches, featuring up and coming local artists.
"It's a hit among our customers who love to relax and just listen to good music provided by our singers," San Juan says.
San Juan says they plan to open additional branches in the future to cater to their growing customers.