Six groups eye NAIA contract
September 24, 2023 | 12:00am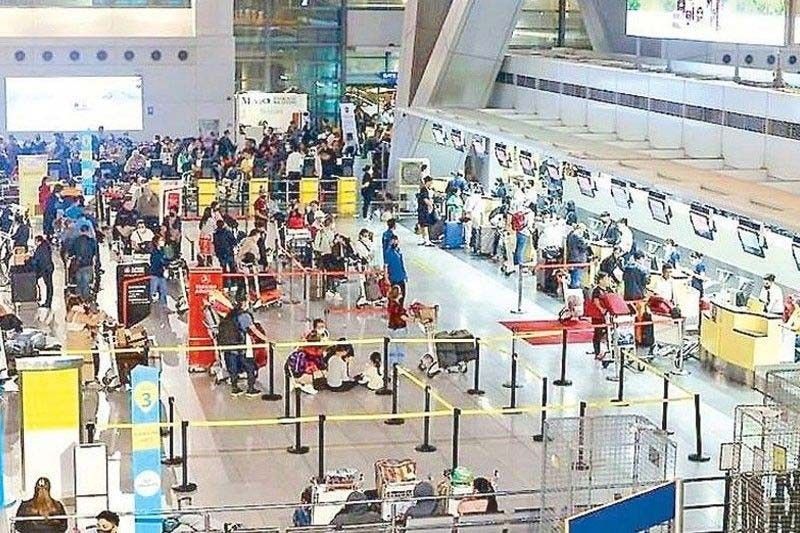 MANILA, Philippines — The Department of Transportation (DOTr) has sold bidding documents to six firms so far for the privatization of the Ninoy Aquino International Airport (NAIA), enticing the interest of aviation players as far as Turkey.
Transportation Secretary Jaime Bautista said at least six companies, both local and international have bought bid documents for the rehabilitate-operate-expand-transfer project for NAIA.
GMR Airports International BV procured bidding documents on Aug. 23, followed by San Miguel Holdings Corp. on Aug. 24.
The Manila International Airport Consortium (MIAC) bought on Aug. 29, while Spark 888 Management purchased on Sept. 11. The DOTr also released bidding papers to Asian Airport Consortium, but has yet to divulge who makes up the group.
The latest addition to the list is Cengiz Insaat Sanayi ve Ticaret A.S., a construction firm based in Turkey. The firm, founded in 1987, builds infrastructure across all sectors, including airports.
"The first one is GMR, second is San Miguel, third is the Manila International Airport Consortium, fourth is SPARC 888, fifth is Asian Airport Consortium, and sixth is IGA of Turkey," Bautista said, adding that the DOTr is expecting the firms to participate during the bidding.
At the pre-bid conference for the project, Bautista pitched NAIA as an investment opportunity given its scale as the fifth busiest airport in Southeast Asia.
Bautista said the winning operator would enjoy the privilege of running a gateway that is connected to more than 90 destinations here and abroad and served by almost 50 airlines.
He added that the concessionaire would get the opportunity to turn NAIA into one of the most preferred airports in the region by enhancing its design capacity and raising its commercial potential.
"The concessionaire will undertake critical tasks, such as construction, supply of equipment, the operation of facilities and maintenance. Government will also benefit from an upfront payment, a fixed annual payment and enables the participation in the upside potential through a share in the gross revenue, excluding the passenger service charge," Bautista said.
After the pre-bid conference, the DOTr would conduct two rounds of one-on-one meetings with the prospective bidders in October. It plans to circulate the final draft of the concession agreement on Dec. 4 and accept bids until Dec. 27.
Last July, the National Economic and Development Authority (NEDA) Board gave the DOTr the green light to proceed with the bidding for the P170.6-billion project to rehabilitate and upgrade NAIA.
In effect, the approval junked the unsolicited proposal worth P267 billion submitted by MIAC, a group made up of six local conglomerates and a foreign partner.