Lucio Tan, wife Carmen step down as PNB directors
September 23, 2023 | 12:00am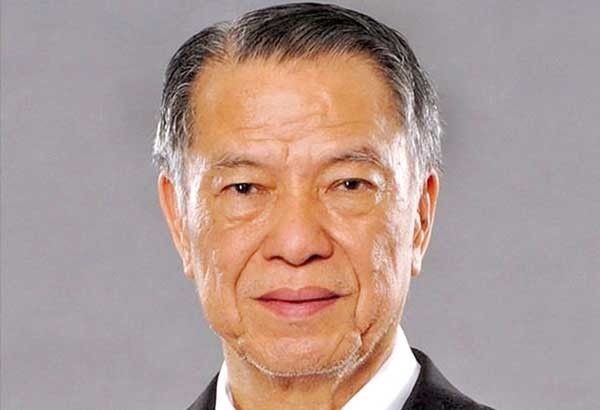 MANILA, Philippines — Tobacco and airline magnate Lucio Tan and his wife Carmen have stepped down as directors of listed Philippine National Bank (PNB) as part of succession planning.
The couple resigned as directors of the Tan-led bank effective Friday and were replaced by board advisor Chester Luy and Eusebio Tan, a managing partner and currently serves as senior counsel at ACCRALAW.
Lucio Tan is now 89 while his wife Carmen is 82.
The taipan, who was elected to the board in 1999, was appointed as chairman emeritus of the bank, while his wife who has been a director of PNB since 2016, was named board advisor.
According to the bank, the changes reflect PNB's commitment to good governance and the promotion of diversity in the board composition.
Luy was named a board advisor of PNB in 2020 after serving as the bank's chief strategy officer and head of the wealth management group.
Luy has extensive international leadership experience serving as managing director for several global banks and was based in New York, Singapore, and Manila. He held senior leadership roles at JPMorgan, Bank of America Merrill Lynch, Barclays Capital, HSBC, Julius Baer, Bank of Singapore, RCBC and PNB.
Luy also serves on the board of various corporations including LT Group Inc., Tanduay Distillers Inc., and Eton Properties Philippines Inc.
He garnered the Top Analyst Award by the Institutional Investor magazine in the US for several years and was conferred the "Men Who Matter" award by People Asia magazine.
On the other hand, the areas of expertise of Eusebio Tan include banking, mergers and acquisitions, investments, business law among others.
The new director was the president of the Management Association of the Philippines, FINEX, and chairman of the Philippines-Japan Economic Cooperation Committee (PHILJEC).
Tan was conferred the award of "The Order of the Rising Sun, Gold Rays with Neck Ribbon" by the Emperor of Japan and the Japanese government.