SIM registration crucial in fight vs scams – BPI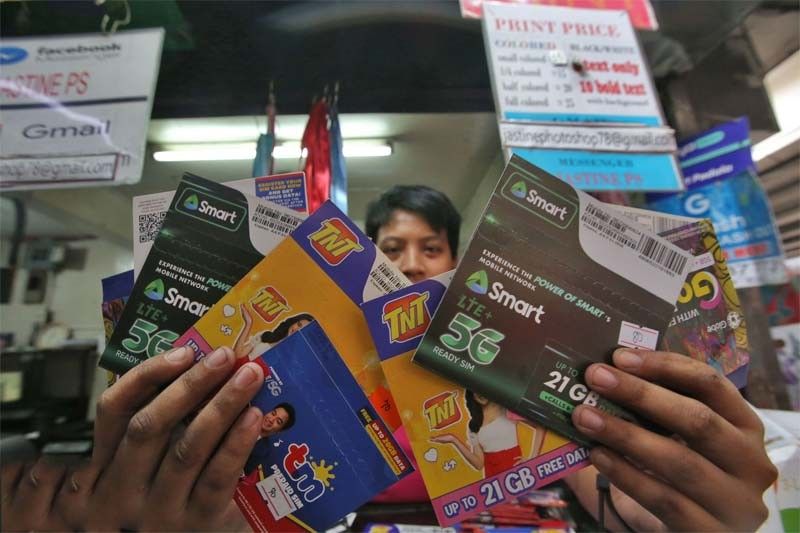 MANILA, Philippines — The Bank of the Philippine Islands (BPI) is looking forward to the full implementation of SIM registration as a crucial step in combating criminal groups that engage in digital fraud.
In an interview with reporters, BPI president and CEO TG Limcaoco expects SIM registration to mitigate, if not eliminate, the proliferation of financial fraud in the Philippines.
Limcaoco, who also serves as president of the Bankers Association of the Philippines, said most of the modern scams that victimize Filipinos are carried out through the phone.
"The SIM registration is supposed to ensure that we identify who owns the SIMs and the phones. A lot of the scams are perpetrated through mobile phone calls to a victim," Limcaoco said.
He said, criminal groups involved in digital fraud use mule accounts where their victims are told to send the money. These bank accounts are tied usually to mobile numbers that can now be traced by authorities using the database from SIM registration.
Telco providers registered 66 percent, or 110.18 million, of the 168.02 million SIMs nationwide at the July 25 deadline of the mandate.
They are now just waiting on the five-day grace period provided under the law for reactivation to finish, after which they are tasked to deactivate all unregistered SIMs.
Limcaoco said BPI, for its part, is staying true to its commitment of protecting customers against the threat of malicious actors, saying it invests at least P500 million yearly to raise cybersecurity defenses.
Further, BPI and Digital Pilipinas are working on establishing business and consumer confidence on digital platforms through a campaign called TrustTech. The platform serves as an avenue for the public and private sectors to share best practices in fighting online fraud.
Based on records, digital transactions accounted for 42 percent of retail payments made last year. As such, BPI believes that there is a need for stakeholders to come together to come up with an integrated approach in combating malicious actors.
"In my view, one scam is one scam too many. We are having this (TrustTech) to have a whole of society approach in trying to educate people. At the same time, we try to make sure that there are right laws to protect people," Limcaoco said.
He added that the only way to bank every Filipino is through digital platforms, making it crucial for government and financial institutions to raise consumer confidence.