Senators urged to pass Ease of Paying Taxes bill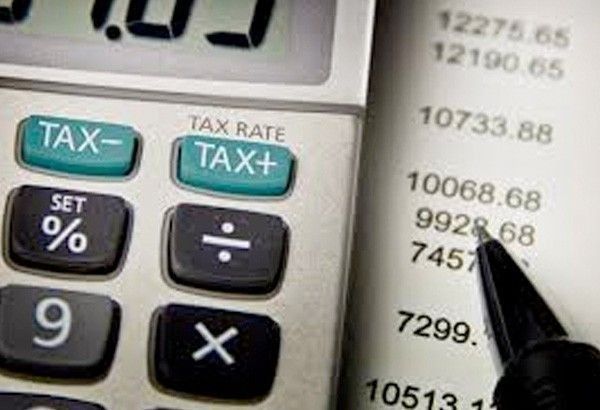 MANILA, Philippines — Business group Makati Business Club (MBC) is hoping for the immediate passage of a law that will make it easier for Filipinos to pay their taxes as this will boost taxpayer compliance.
"We pray that the House, the Senate, and the President agree on and enact an EOPT (Ease of Paying Taxes) law this year to ease and improve taxpayer compliance, strengthen the government's finances, and help businesses accelerate the creation of more and better jobs," the MBC said in a statement yesterday.
The group expressed gratitude to the Senate Ways and Means Committee for approving an Ease of Paying Taxes bill (SB 2224).
"We respectfully urge the Senate to pass the measure, and the Senate and House to agree on and enact a law," the MBC said.
The group explained that an Ease of Paying Taxes law would make it easier for all taxpayers, especially micro and small enterprises, to do their duty to fund government infrastructure, programs, services and national security.
In addition, it will also enable businesses, especially MSMEs, to focus more time and effort on creating more and better jobs.
"We acknowledge the leadership exhibited by Rep. Joey Salceda on EOPT, with the House of Representatives passing its counterpart, HB 8942, in September 2022," the MBC said.
"We look forward to proposed changes such as better classification of taxpayers into micro, small, medium, and large, each with a special unit to cater to their needs, and simplified tax returns and processes for micro and small taxpayers," it said.
The business group said it looks forward to changes such as allowing taxpayers to file and pay their taxes in any revenue district office, not just their RDOs, and to have the choice to file and pay all taxes physically or electronically as well as to file and pay in just one RDO, not all the RDOs they operate in.
"We respectfully encourage the Senate to pass a version of the bill following interpellation and after making amendments it may deem necessary,"the MBC said.
In March, the Philippine Chamber of Commerce and Industry (PCCI) emphasized the need for a tax policy to encourage taxpayers to pay instead of evading their taxes.
"We believe that the government's call for payment of taxes should be supported by a tax policy that will encourage taxpayers to pay rather than evade paying taxes," PCCI president George Barcelon said at the group's general membership meeting in March.
"Once enacted into law, the Ease of Paying Taxes Bill will provide a simple and convenient online system for taxpayers to pay their taxes," he said.