Labor leader: DMW to be eventually irrelevant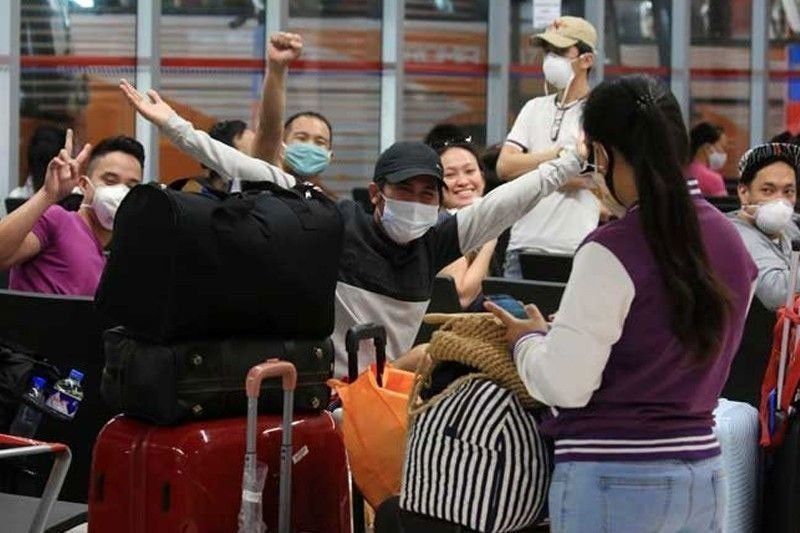 MANILA, Philippines — A labor leader opined that the Department of Migrant Workers should be aware of its impending "irrelevance" in governance but for now, overseas Filipino workers will be deployed in greater numbers as one of the Marcos Jr. administration's cornerstone measures.
That was the projection of Julius Cainglet, vice president for research, advocacy and partnerships at the Federation of Free Workers, which he shared at a forum organized by the World Bank on Wednesday.
"Most important thing for DMW is that they have to be eventually irrelevant. I think it's better that eventually the decision for Filipinos is their own decision, not when they're forced by circumstances," he said in the live-streamed panel discussion.
The DMW was legislated into existence by the Duterte administration in 2021, with hopes of absorbing all relevant bureaucratic bodies into the department. This effectively reinforced a longstanding policy of the national government of turning Filipino workers and professionals into one of the country's top exports.
Overseas Filipinos and the money they send home to their families here remain a crucial source of revenue for the domestic economy.
Remittances, considered a lifeblood of the consumer-dependent domestic economy, posted its largest cash haul, $32.54 billion, in 2022. This was despite being a year removed from the pandemic which crashed the global economy and forced overseas Filipinos to go home in droves because of layoffs and businesses going under.
What Cainglet said stood in sharp contrast with a policy of the Marcos Jr. administration, as DMW Secretary Susan Ople said in January that the government is keen on deploying more OFWs in 2023.
Government data showed that from July to November 2022, the country sent 486,673 Filipinos to work overseas.
For Cainglet, this "irrelevance" would be possible once decent work becomes widespread within the Philippines, which is still reeling from the effects of a pandemic-induced economic contraction.
Remittances are projected to grow 3% in 2023, watered-down by the national government from the previous target of 4% due in part to a gloomy outlook of the global economy slowing down this year. — Ramon Royandoyan