Nike results top expectations but profits down on higher costs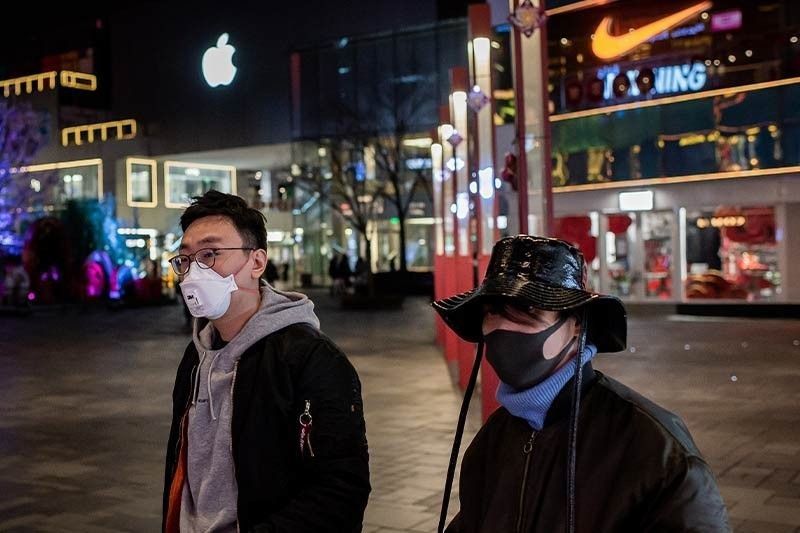 NEW YORK, United States — Nike reported better than expected earnings on Tuesday in its latest quarter, supported by strong demand although higher inventory and logistics costs weighed on its margins.
The company reported profits of $1.2 billion for the three months ending February -- down 11 percent from the year-ago period -- while revenues picked up 14 percent to $12.4 billion.
Though the Oregon-based firm logged a strong performance in North America, its revenues for Greater China declined eight percent, the company said, despite Beijing's easing of coronavirus restrictions.
In particular, sales for Nike's footwear surged 20 percent from a year ago, while apparel sales was up five percent.
Among factors dragging on its margins were unfavorable changes in currency exchange rates, "higher product input costs and elevated freight and logistics costs," Nike said in a statement.
But chief financial officer Matthew Friend added: "We have made tremendous progress on inventory as we position Nike for sustainable and more profitable growth."
The sports footwear industry "remains strong heading into the first half of 2023 despite squeezed consumer spending," said Shoggi Ezeizat, analyst at research firm Third Bridge.
He added that the company has done well in reducing elevated inventory levels, with effective promotion efforts compared with rivals.
After supply chain problems in 2021, retailers ramped up deliveries in 2022 but struggled to align product supply with demand. Excessive quantities of merchandise had forced retailers to liquidate goods at low prices.
But experts are "cautious about the long-term growth prospects of Nike and Western brands in China due to intensified competition with other local Chinese brands," Ezeizat said.
"Our experts have additionally attributed a conservative outlook for a Chinese recovery due to weaker consumer savings and other poor macro indicators," he added.
Nike's shares slipped more than one percent in extended trading.