Stocks extend rally as bank panic eases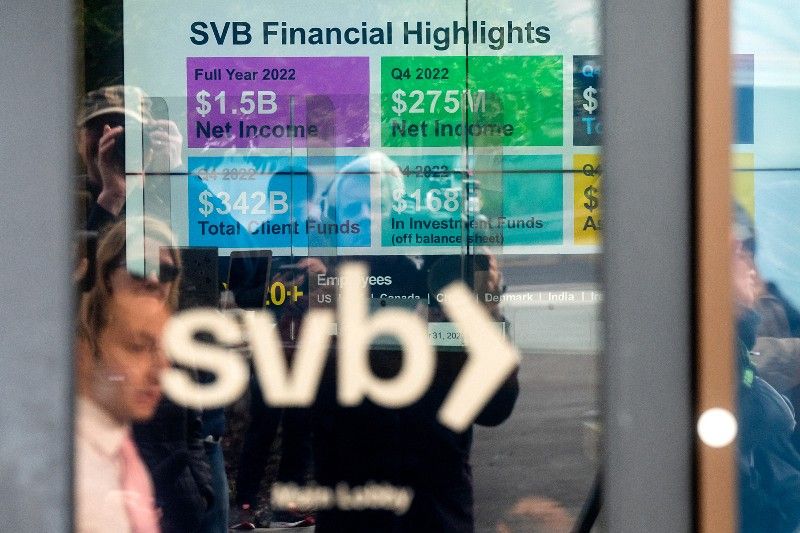 NEW YORK, United States — Stock markets extended gains on Tuesday, with bank shares rallying as fears of a financial crisis eased after authorities moved to shore up the sector.
Authorities in leading economies have pledged support for depositors and troubled lenders in efforts to calm markets, following the recent collapse of Silicon Valley Bank (SVB) and Signature Bank in the United States.
The US banking sector is now "stabilizing," Treasury Secretary Janet Yellen told an American Bankers Association (ABA) conference on Tuesday.
"Our intervention was necessary to protect the broader US banking system," she said, hinting that further interventions could follow "if smaller institutions suffer deposit runs that pose the risk of contagion."
Deposit withdrawals have steadied after US authorities stepped in more than a week ago to ensure SVB and Signature customers would still have access to their funds.
The US Federal Reserve also introduced a new lending tool for banks in an effort to prevent a repeat of SVB's quick demise.
This week, the Fed launched a drive with other major central banks to improve lenders' access to liquidity.
The actions taken "reduced the risk of further bank failures," said Yellen.
US stocks ended higher, logging a second day of gains ahead of a key interest rate decision by the Fed as policymakers try to balance their inflation fight against financial sector turmoil.
'Strong trust'
In Europe, Andrea Enria, head of the ECB Supervisory Board, told a European Parliament hearing that European banks still retained the "strong trust of depositors" despite "a period of turmoil."
But there was no sign of major outflows of deposits from European Union institutions.
The turmoil had led to the Swiss government-backed buyout of troubled Credit Suisse by UBS for around $3.2 billion after frantic negotiations over the weekend.
Analysts warned it was too early to declare victory, with the Credit Suisse takeover raising questions about which bank could be next on the chopping block.
"It's been a wild couple of weeks and while I, along with everyone else, am hopeful that the worst is behind us, I can't say I'm particularly confident," said Craig Erlam, analyst at OANDA trading platform.
While authorities can be commended "for their firefighting skills, only time will tell if they've been successful in extinguishing the flames," he said.
Europe's main indices finished around one and a half percent in the green as a relief rally continued following last week's drubbing, with European bank shares surging, notably Commerzbank and Barclays.
On Wall Street, shares of First Republic Bank ended around 30 percent higher as the Wall Street Journal reported that JPMorgan Chase was leading talks with other big banks on providing fresh support to the troubled lender.
Major US banks already agreed to inject $30 billion into First Republic last week.
The spotlight will turn to the US Fed on Wednesday, when it will announce its latest interest rate decision.
The upheaval in the banking sector has led traders to re-evaluate their bets on the Fed's plans, with speculation swirling that it could cut borrowing costs by the end of the year to provide further stability.
This would follow a series of aggressive rate hikes carried out by the Fed and other central banks since late 2021 aimed at cooling soaring inflation.
Before the banking sector's woes began, expectations were for US borrowing costs to go as high as six percent, but now forecasts are for them to end at around four percent from a current 4.5-4.75 percent.