Bad loans rise in Jan, end 10-month decline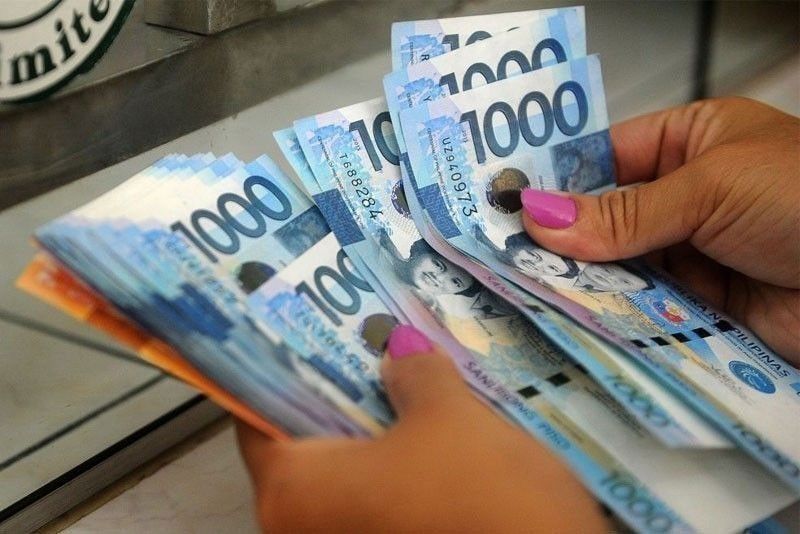 MANILA, Philippines — The non-performing loan (NPL) ratio of Philippine banks increased for the first time in 10 months amid a slower credit growth after a series of aggressive rate hikes by the Bangko Sentral ng Pilipinas (BSP) to tame inflation and stabilize the peso.
Preliminary BSP data showed the industry's NPL ratio increased to 3.28 percent in January after improving for 10 consecutive months to a two-year low of 3.17 percent in December last year.
The share of bad debts to the total loans disbursed by banks has been easing after hitting 4.24 percent in February last year amid the further reopening of the economy with the lifting of COVID quarantine and lockdown protocols.
The NPL ratio of banks peaked at 4.51 percent in July and August 2021 as the economy struggled due to the impact of the pandemic.
According to the BSP data, bad debts of Philippine banks retreated by 12.2 percent to P405.14 billion in January from P461.66 billion in the same month last year.
The increase was faster than the 10.9-percent increase in the amount of loans disbursed by banks to P12.35 trillion from P11.14 trillion as the economy continues to recover from the impact of the pandemic.
Bank lending contracted month-on-month by 2.2 percent to P12.35 billion in January from P12.62 billion in December.
The banking sector's past due loans declined by 8.2 percent to P495.15 billion from P539.42 billion, while restructured loans retreated by 9.6 percent to P322.13 billion from P356.45 billion.
Meanwhile, Philippine banks reported a 6.8-percent rise in loan loss reserves to P430.48 billion in January from P402.89 billion in the same month last year. This translated to a loan loss reserve level of 3.49 percent and an NPL coverage ratio of 106.26 percent.
The BSP earlier projected that the NPL ratio of Philippine banks would peak at 8.2 percent last year.
Last year, the BSP increased key policy rates by 400 basis points, bringing the benchmark rate to a 16-year high of six percent from an all-time low of two percent to fight inflation and smoothen volatility in the foreign exchange market amid the aggressive rate hikes by the US Federal Reserve.
The BSP is widely expected to deliver a smaller rate hike this month as inflation slightly eased to 8.6 percent in February from a 14-year high of 8.7 percent in January.
Inflation accelerated to 5.8 percent last year from 3.9 percent in 2021 and is now expected to average 6.1 percent from 4.5 percent this year and 3.1 percent from 2.8 percent next year.
Amid the tightening cycle when the BSP started its interest rate liftoff in May last year, bank loans tumbled for the second straight month to a nine-month low of 10.4 percent in January from 13.7 percent in December.
Fitch Ratings expects the NPL ratio of Philippine banks to remain steady at around 3.5 percent this year as the adequate financial buffers of large corporate borrowers and a supportive economy largely offset the risks.
The debt watcher said that ample loan loss coverage of 167 to 180 percent also limits impairment risks at the rated privately owned banks.
"Philippine banks' asset-quality risks are increasing due to the rising cost of living and higher interest rates, but any deterioration in credit quality is likely to be manageable due to adequate financial buffers of the main borrowers and the robustly growing economy," Fitch said.