DMCI, UnionBank rejoin PSEi; Megaworld, Robinsons Land out
January 27, 2023 | 5:45pm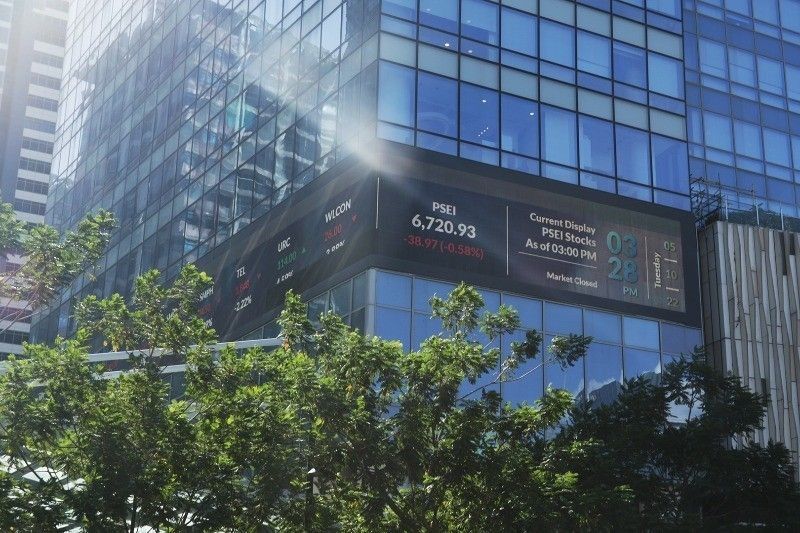 MANILA, Philippines — DMCI Holdings Inc. and Union Bank of the Philippines will return to main index of the Philippine Stock Exchange.
In a statement on Friday, the PSE said DMCI and UnionBank will replace Megaworld Corp. and Robinsons Land Corp. in the 30-member PSEi, which consists of listed companies with the biggest liquidity and market capitalization.
Likewise, these companies need a free float level of at least 20% of its outstanding shares.
"The 20% minimum free float requirement was implemented for all indices starting with this index review," said PSE President and chief executive officer Ramon Monzon.
"We hope to see improved liquidity in the stock market with more shares available from companies that want to remain or qualify for future inclusion in any of the indices," he added.
The changes, which will take effect on February 6, came following the PSE's regular index review in December last year. DMCI last traded in the main index a year and a half ago, while shares in UnionBank last saw action in the PSEi 14 years back.
Sectoral counters also revamped
The sub-indices saw some reshuffling as well.
The PSE will replace East West Banking Corp. in the Financials index.
Basic Energy Corp. and The Keepers Holdings, Inc. will be added to the Industrial index. Vitarich Corp. will be removed from this index.
The Property index welcomed four new members: D.M. Wenceslao & Associates Inc., Filinvest REIT Corp., MREIT Inc. and RL Commercial REIT Inc. Meanwhile, Infradev Holdings Inc. and Philippine Estates Corp. were excluded from this index.
The Services index will add two Villar companies to its ranks, namely AllDay Marts Inc. and Medilines Distributors Inc. However, Gaisano-run Metro Retail Stores Group Inc. and Philippine Seven Corp. were removed from the same index.
The local bourse will add Lopez Holdings Corp. to the Holding Firms index.
The Romualdez-led Benguet Corp. will be removed from the Mining and Oil index.
The PSE's MidCap index is also up for revisions. The index will count China Banking Corp., FILRT, Megaworld, MREIT, RCR, Robinsons Land and Synergy Grid & Development Phils. Inc. in its ranks. The seven companies replaced spots previously occupied by AllHome Corp., DDMP REIT Inc., DMCI, Philex Mining Corp., Philippine National Bank, UnionBank and Vista Land & Lifescapes Inc.
The PSE's Dividend Yield index will add Citicore Energy REIT Corp., UnionBank and Security Bank to its members. This move will see the removal of the Bank of the Philippine Islands, DDMPR and FILRT from this index.