DOE to implement fair power lifeline rate subsidy
November 28, 2022 | 12:00am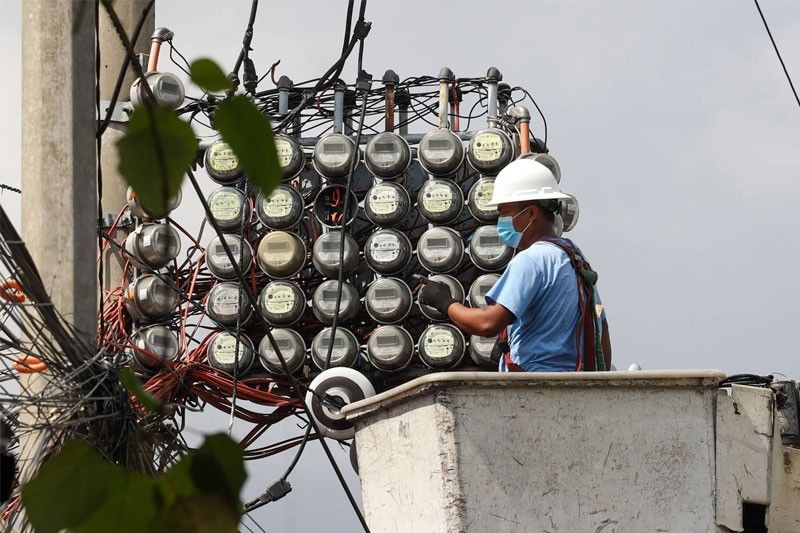 MANILA, Philippines — The Department of Energy (DOE) has assured the public of fairness in the implementation of the extended electricity lifeline rate subsidy, saying that the discount would be given only to eligible beneficiaries.
DOE Assistant Secretary Mario Marasigan said the recently signed implementing rules and regulations (IRR) of Republic Act 11552 now include safeguards in the provision of subsidies, such that it will concentrate the discount to the marginalized sector while making sure that there is very little impact to the subsidizing sectors, which are the non-lifeline electricity consumers.
The signed IRR enables those in the marginalized sector to continue receiving government subsidies in their electricity bills for another 30 years after the first 20 years in the original RA is up.
"The approved extension of implementation until the next 30 years will aid the marginalized sector in their economic sustenance and hopefully, recovery in the hope that by the end of the 30 year extension there will be less marginalized consumers and very minimal need for subsidy," Marasigan said.
The DOE, the Energy Regulatory Commission (ERC) and the Department of Social Welfare and Development (DSWD) have jointly signed the IRR of RA 11552 last Oct. 28.
RA 11552 is also known as "An Act Extending and Enhancing the implementation of the Lifeline Rate, Amending for the Purpose Section 73 of Republic Act 9136 (Electric Power Industry Reform Act of 2021)."
Marasigan said the IRR's safeguards and mechanisms would ensure that only those who qualify under the law and the amended rules and regulations would benefit from lifeline rates.
The IRR outlined the steps for obtaining the lifeline subsidy, beginning with the submission of an application, so that the government can ensure that subsidies being provided by the non-lifeline customers are appropriately targeted, the DOE official explained.
The IRR also includes disqualifications, particularly for condominium residents and those who use net metering.
"We also leverage on the best available information from the Philippine Statistics Authrority and the DSWD for more accurate targeting of lifeline beneficiaries and determination of threshold so that we can concentrate the subsidies to consumers in our poorest areas," Marasigan said.
The DSWD will ensure that those receiving the lifeline subsidy are included in the Pantawid Pamilyang Pilipino Program beneficiaries master list.
The ERC, on the other hand, will continue to be in charge of determining the threshold level and the lifeline rate per distribution utility.
The distribution utilities will help validate and confirm the eligibility of such beneficiaries by submitting reports to the ERC.