Nomura forecasts peso to depreciate to 58:$1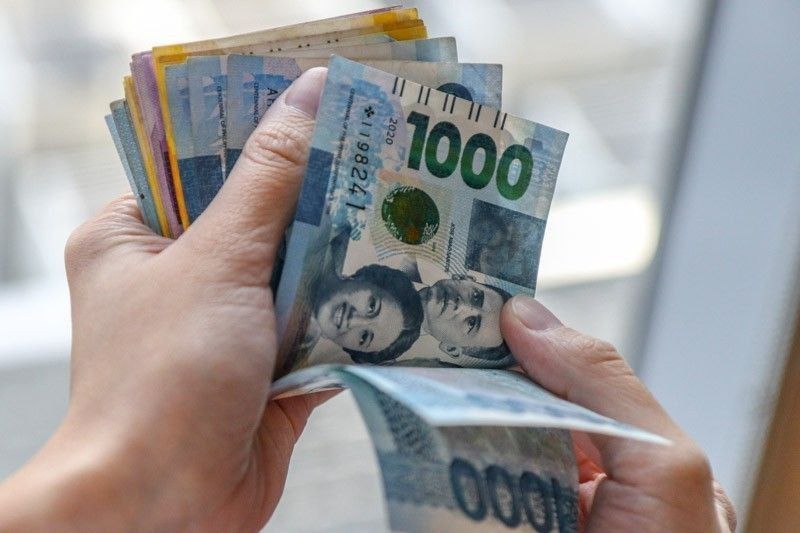 MANILA, Philippines — Japanese investment bank Nomura expects the peso depreciating further to hit an all-time low of 58 to $1 by the end of July despite the huge 75- basis-point interest rate increase by the Bangko Sentral ng Pilipinas (BSP).
In a report, Nomura said the peso is likely to overshoot the 58 to $1 level by end-July.
"We are first targeting 56.50 and then an overshoot to 58 by end-July, although our conviction is lower after BSP's surprise intermeeting tightening," it said.
After breaching the 56 to $1 level, the local currency briefly touched an all-time low of 56.45 to $1 this week, the lowest closing for the peso since Oct. 14, 2004.
The BSP raised its key policy rates by a massive 75 basis points on Thursday – the biggest since the BSP adopted an inflation-targeting framework in early 2002 and since it shifted to an interest rate corridor (IRC) system in 2016 to anchor inflation expectations and stabilize the peso against the dollar.
Together with back-to-back rate increases of 25 basis points on May 19, the first in more than three years or since November 2018, and on June 23, the overnight reverse repurchase rate now stands at 3.25 percent.
Nomura said the BSP's announcement of a 75-basis-point interest rate increase was a surprise as its economics team was expecting an increase of 50 basis points on Aug. 18.
"This BSP highlighted that the 75-basis-point hike was driven by concerns over price pressures and spillovers from other countries," Nomura said.
The investment bank said the spillovers include the aggressive rate hikes by the US Federal Reserve, the surge in US inflation, US recession concerns and risk market negativity, as well as Europe/Russia commodity price risks.
For the peso, Nomura said that the recent depreciation trend is unlikely to change versus the greenback.
It pointed out that the BSP did not explicitly highlight the peso weakness as a reason for the surprise massive rate hike on Thursday.