Dominguez wants rigorous license process for Binance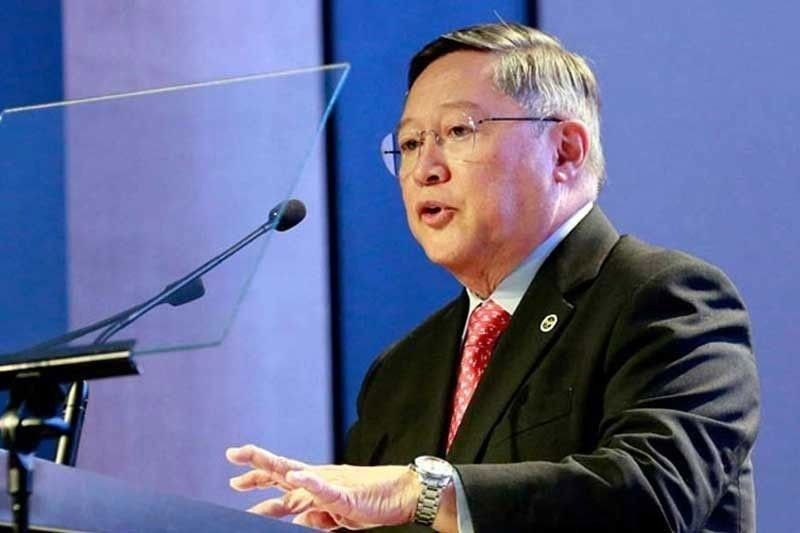 MANILA, Philippines — Finance Secretary Carlos Dominguez wants leading cryptocurrency trading platform Binance to go through the rigorous process of acquiring a local license on concerns its entry may open the floodgates for money laundering.
In a series of text messages to reporters, Dominguez said Binance has no existing records with the Bangko Sentral ng Pilipinas (BSP) and the Securities and Exchange Commission (SEC).
Hence, he reminded Filipinos to keep their guards up in transacting with Binance, as regulators have no authority to protect consumers against illegal activities on the platform.
"From the SEC, Binance is not registered with us as a company but we are tracing them through our system. Binance is not registered with the BSP either," Dominguez said.
"For non-registered entities, we issue a reminder to the public regarding dealing with entities not registered with the BSP because they cannot get legal protection given that they are not supervised by us. This is also the case with other online businesses that are domiciled abroad and have the global reach but (are) not registered domestically," he said.
Dominguez said he has received word from the BSP that it would subject Binance to the usual test if the firm decides to proceed with its plan to purchase a virtual asset services provider (VASP).
"There's pronouncement from Binance regarding their plan to acquire a VASP, but in case they will really file for approval for said acquisition, they will be subjected to the fit-and-proper test as owners, stockholders and investors," the finance chief said.
According to BSP Deputy Governor Chuchi Fonacier, Binance plans to apply for a stake in Zybi Tech Inc., an electronic money issuer and VASP. The BSP's Payments and Currency Management Sector has started reviewing the request for the change in ownership.
Last year, the US Justice Department placed Binance under investigation on reports the firm has become a conduit for money laundering and tax crimes. The agency wanted to look into the cryptocurrency giant's operations for its alleged involvement in dirty money, such as drug deals and terrorism funding.
In June, Reuters disclosed the results of its investigation on how Binance has become a channel for cybercrimes, drug trafficking and fraudulent activities.
From 2017 to 2021, Reuters reported that Binance served as a network for the transfer of at least $2.5 billion in illicit funds.