Rice Tariffication Law trims prices by up to P7/kilo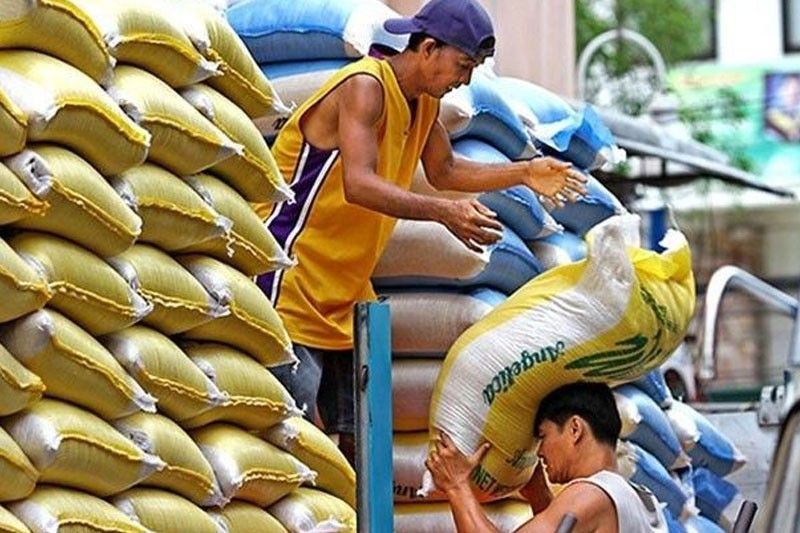 MANILA, Philippines — The Rice Tariffication Law (RTL) has brought down the retail cost of the staple by up to P7 per kilo and could even reduce the number of hungry and malnourished by 2025 if the next administration maintains it.
Finance Secretary Carlos Dominguez III yesterday said the passage of the RTL in 2019 proved to be crucial in cutting the per kilo price of rice to P39 as of April from a peak of P46 in 2018.
As the RTL converted the import volume cap into tariff, Dominguez said the measure managed to slash rice prices to the benefit of low-income Filipinos who spend at least 16 percent of their family budget on the staple.
Dominguez said the implementation of the RTL
could decrease the proportion of malnourished children by 2.8 percent in the next three years. Further, keeping the measure for up to 2025 can minimize the number of Filipinos at risk of hunger by 15.4 percent.
The National Economic and Development Authority estimates that close to 2.1 million Filipinos will be spared from malnutrition and hunger by the RTL. That is, if the incoming administration of Ferdinand Marcos Jr. will keep the RTL in place.
Speaking to agriculture stakeholders last year, Marcos vowed to suspend the RTL should he win the presidency, as he wants to minimize rice importation in favor of local procurement.
Marcos said the importation procedure promoted by the RTL drives rice farmers to abandon the fields and, in turn, shrinks the farm output of the Philippines.
Marcos said that the government can no longer bear the impact of the RTL on palay farmers whose incomes were also narrowed by the mobility restrictions enforced during the pandemic.
But Dominguez said the RTL even benefits rice farmers through the creation of the P10 billion Rice Competitiveness Enhancement Fund (RCEF). The RTL mandates that revenue raised from the tariff on rice imports flows into the RCEF.
Half of the amount, at P5 billion, goes to the Philippine Center for Postharvest and Mechanization for the procurement of new equipment. The RCEF also invests P3 billion in the Philippine Rice Research Institute for the propagation of inbred seeds to be distributed to rice farmers.
The RCEF pours P1 billion into state-run banks to maintain a loan facility for palay farmers and their cooperatives and another P1 billion into various agencies to develop modules on modern farming techniques and rice crop production.
For the year, Dominguez said the Bureau of Customs has collected at least P6.6 billion worth of duties from rice imports as of April, completing two-thirds of the annual allocation of P10 billion for the RCEF.