Early BSP rate hike looms as GDP outperforms in Q1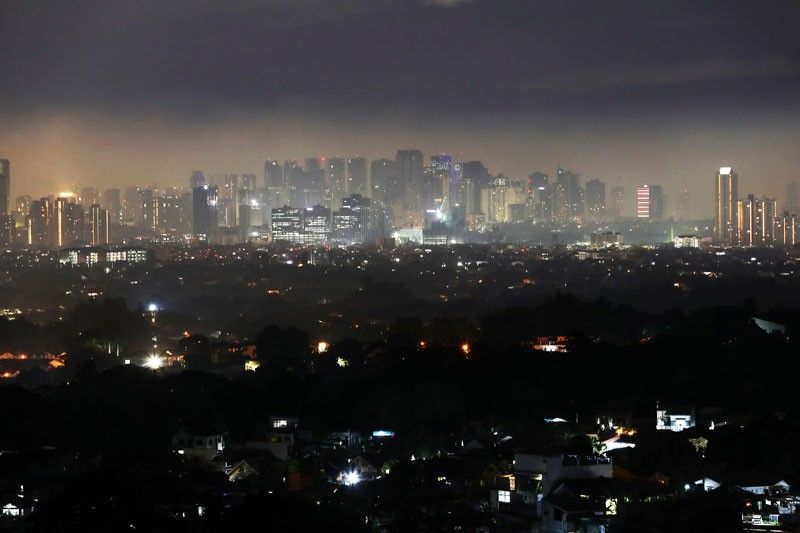 MANILA, Philippines — Economists say an early interest rate hike by the Bangko Sentral ng Pilipinas (BSP) is possible next week, after the government reported a stronger-than-expected 8.3 percent gross domestic product (GDP) growth in the first quarter of the year.
ING Bank Manila senior economist Nicholas Mapa said the central bank's Monetary Board is expected to deliver its first rate hike on May 19 after slashing interest rates by 200 basis points in 2020.
"A robust recovery and above target inflation – policy normalization," Mapa said via Twitter.
Bank of the Philippine Islands lead economist Emilio Neri Jr. said the latest GDP print gives the central bank's Monetary Board more space to hike interest rates.
"With inflation becoming a significant threat to the recovery, even a mild monetary policy tightening can help temper price increases. A prolonged period of elevated oil and coal prices may eventually lead to second round effects that could make inflation more entrenched," Neri said.
Moreover, Neri said that demand elements have also started to drive inflation amid the recovery of the economy, while imports have continued to ramp up given the increase in demand, causing the peso to depreciate.
According to the economist of the Ayala-led bank, additional pressure on the local currency has also come from the faster pace of policy tightening by the US Federal Reserve, which has already raised interest rates by 75 basis points this year.
Neri said that hiking the reverse repurchase rate would serve as a stabilizing tool that could temper the depreciation of the peso, and likely prevent a substantial decline in the country's foreign exchange buffer that could lead to more volatility in the local markets.
"A 50 bps hike, combined with a reduction in the reserve requirement ratio, may be delivered either in the May 19 or June 23 (meeting)," Neri said.
Sonia Zhu, associate economist at Moody's Analytics, said the extraordinary first-quarter economic expansion puts the Philippines on track to meet the seven to nine percent GDP growth penned by economic managers for this year.
However, Zhu said the Philippines faces one of the fastest inflation rates in the Asia-Pacific region, quickening to its fastest pace in more than three years at 4.9 percent in April from a six-month high of four percent in March due to higher prices for food and oil.
Zhu said the elevated inflation is challenging the central bank's accommodative monetary policy settings for more than a year.
After aggressively slashing interest rates by 200 basis points in 2020 as part of its COVID-19 response measures, the BSP has maintained a loose and expansionary policy stance by keeping rates at record lows to encourage lending and boost economic activity.
Economists and analysts widely expect the Monetary Board to maintain an accommodative monetary policy stance this month before reversing into a tightening mode by June.
The remaining rate-setting meetings of the Monetary Board for the first half are scheduled on May 19 and June 23.
"(The) BSP is scheduled to review monetary policy on May 19. A June rate hike is highly likely as broad-based growth is taking hold. However, with BSP under increasing pressure to arrest rising inflation pressures, we would not be surprised by a rate hike in May," Zhu said.
According to the research arm of the Moody's Group, the Philippine economy withstood the Omicron-led surge in COVID-19 cases at the start of the year as the government quickly transitioned to endemic strategies and allowed international travellers to return, bolstering services employment and unleashing pent-up demand.
Zhu said labor force grew, investments picked up, and credit grew for eight straight months as the economy continued to recover from the pandemic-induced recession.
"Higher lending boost investor and market confidence, coinciding with an increase in foreign direct investment," Zhu said.
Zhu said that presumptive president Ferdinand "Bongbong" Marcos Jr. has vowed to continue President Duterte's structural reforms and the Build Build Build program.