Agriculture groups seek relief from VAT, fuel excise tax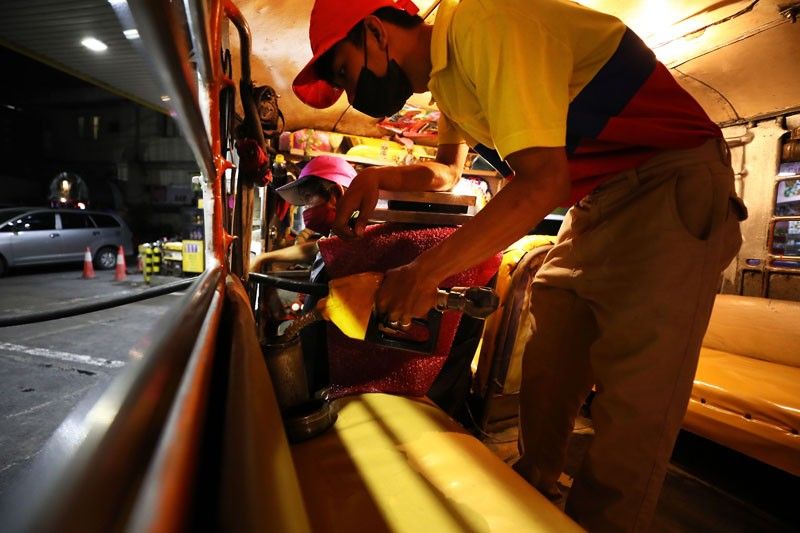 MANILA, Philippines — Agriculture groups are urging the government to suspend the 12 percent value added tax (VAT) and excise taxes for fuel products, as the continued rise in oil prices is pushing production costs of farmers up.
In a statement yesterday, the Samahang Industriya ng Agrikultura (SINAG) said the unprecedented rise in fuel prices have also impacted on hog farmers, poultry raisers and small fishers.
"Oil is not only used in transport for the agriculture sector, but are essential inputs to the industry; as fertilizers and feed additives to the livestock and fish industries, and lifeblood of farm machines, tractors and harvesters, water pumps for irrigation, aquaculture and fish farming,"the group said.
SINAG said the cost of producing palay or unhusked rice has now gone up by almost P5 a kilo to P19 a kilo from P14 to P15 a kilo last year, mainly due to higher fuel prices.
Global oil prices skyrocketed in recent weeks amid the Ukraine–Russia conflict. Reuters reported on Sunday that Brent Crude prices rose by 9.9 percent to $129.78 a barrel.
Local oil companies announced another round of price increases for fuel products yesterday with diesel prices up by P5.85 per liter and gasoline by P3.60 per liter.
According to SINAG, suspending excise tax and VAT on fuel for at least three months, will result in a reduction of at least P7 to P8 per liter of fuel prices.
SINAG chairperson Rosendo So said the suspension of the VAT and excise tax would significantly help prevent the rise in production costs of farmers.
"Fuel subsidies, as proposed by the Department of Agriculture (DA), will not lower the production cost of farmers. Suspending the excise tax and VAT will automatically reduce fuel prices by P7 per liter,"So said.
He said the measure would also prevent the prices of food, such as rice, corn, vegetables, pork, chicken and fish from increasing.
"Production costs have increased and will further increase if oil prices continue to rise, which is expected as a result of the invasion of Ukraine,"SINAG said.
In a position paper released yesterday, the Kilusang Magbubukid ng Pilipinas (KMP) urged the government to suspend excise tax and VAT on fuel products.
The group also urged for fuel subsidies or fuel vouchers for sectors affected by the rising fuel prices, as well as P10,000 cash aids and production subsidies of P15,000 for affected sectors, among others.
Last week, Agriculture Secretary William Dar announced that the government was ready to release the P500 million worth of fuel subsidies for corn farmers and fishers this month.
Dar said rice farmers are not included as they will receive another round of P5,000 Rice Farmers Financial Assistance (RFFA). Beneficiaries of the RFFA are rice farmers tilling two hectares and below.
As part of the government's efforts to cushion the impact of the Ukraine-Russia conflict on food security, Dar launched yesterday the Plant, Plant, Plant Program 2 with a P24 billion budget. Bulk of the program's budget or P20 billion has been allocated for fertilizer subsidies.
In addition, urban and peri-urban agriculture, local feeds production, aquaculture and mariculture fisheries, and food mobilization have been allocated a budget of P1 billion each.