ACEN raises investments in solar, wind projects
December 30, 2021 | 12:00am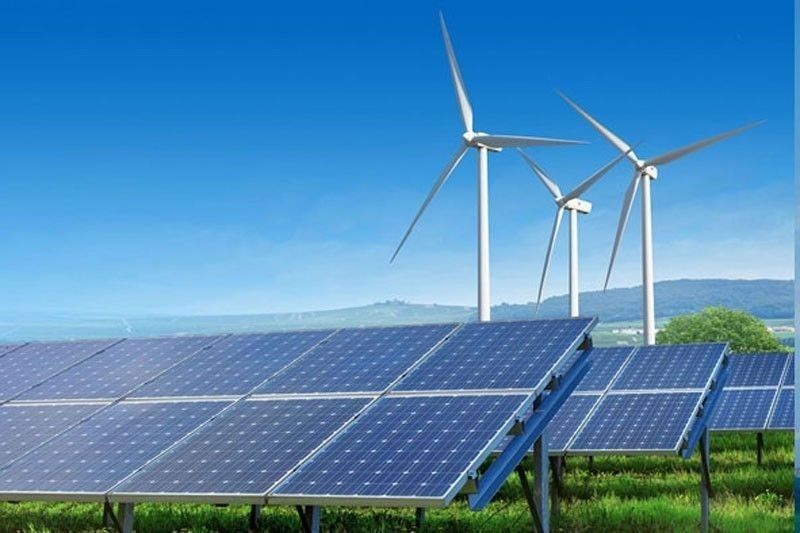 MANILA, Philippines — ACEN Corp., the power platform of the Ayala group, is raising its investments by P7 billion each in two subsidiaries which are developing solar and wind projects.
In separate disclosures to the Philippine Stock Exchange yesterday, ACEN said it signed subscription agreements with Santa Cruz Solar Energy Inc. (SCSEI) and Bayog Wind Power Corp. (BWPC).
For SCSEI, ACEN will subscribe to nearly 70 million Common A Shares and 629.97 million Redeemable Preferred A Shares (RPS A) for P10 apiece, or for a total subscription price of P7 billion.
"The subscription will be used by SCSEI to fund the construction of the 283-megawatt (MW) San Marcelino Solar Power project," ACEN said.
For BWPC, ACEN will subscribe to 36.22 million Redeemable Preferred D Shares (RPS D), 29.76 million Redeemable Preferred E Shares (RPS E), and 4.02 million Redeemable Preferred G Shares (RPS G) at P100 per share, or a total of P7 billion.
"The subscription will be used by BWPC to fund continuing works for the construction of the 160-MW Pagudpud wind project in Barangays Balaoi and Caunayan, Pagudpud, Ilocos Norte," it said.
Both transactions are subject to the necessary regulatory approval by the Securities and Exchange Commission.
Construction for the 283-MW San Marcelino solar farm started last month when the notice to proceed was issued to Power Construction Corp. of China Ltd. and PowerChina Philippines Corp., which were tapped as the engineering, procurement, and construction (EPC) contractors.
The project can produce over 421 gigawatt-hours of renewable energy per year and eliminating 287,796 tons of CO2 emissions annually.
The solar farm is targeted for completion by the first half of 2023, which would help address the potential power shortages in the country as energy demand continues to grow.
It will feature the latest solar technologies such as east-west oriented panels and string inverters to capture solar radiation more efficiently.
ACEN said the solar farm sits on approximately 300-hectares of unutilized land covered by lahar, effectively converting the area to a sustainable energy source, and has an expansion potential of up to 700 MW.
Meanwhile, construction for the Balaoi and Caunayan wind project commenced last May. The wind farm has a project cost of P11.4 billion.
BWPC will become a wholly owned subsidiary of ACEN with the acquisition of the ownership interest of UPC Philippines Wind Investment Co. BV and Stella Marie L. Sutton last October. The deal is subject to agreed conditions precedent including required partner, financing and regulatory approvals.
ACEN earlier invested P1.8 billion in subsidiary Pagudpud Wind Power Corp. (PWPC), which owns 60 percent of BWPC. The amount will be paid in the first quarter of 2022.
The Balaoi and Caunayan wind project has 32 of the latest wind turbines each capable of producing five MW from leading supplier Siemens Gamesa, making it the largest wind farm in the country to-date.
The project's target completion is slated in the fourth quarter of 2022, in time for full year operations in 2023 when supply in the Luzon energy market is expected to be tight.
It will be the third wind development of AC Energy in Ilocos Norte, along with the 52-MW NorthWind farm in Bangui and the 81-MW North Luzon Renewables wind farm in Pagudpud. Once completed, the Balaoi and Caunayan wind project will double ACEN's wind energy capacity in the country.