Solar Philippines allots 10,000 hectares of solar park for other RE firms
November 29, 2021 | 12:00am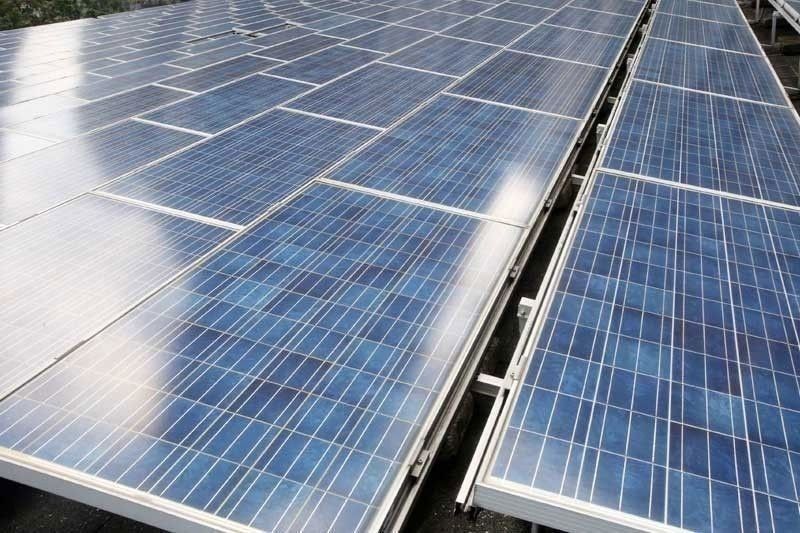 MANILA, Philippines — Solar Philippines will fully allocate 10,000 hectares of its solar park to other renewable energy (RE) developers wanting to put up solar farms.
"We've announced that we are developing 10,000 hectares and we can emphasize that we can expect the 10,000 hectares to be fully allocated by next year, with the capacity that can be built on that area, based on industry benchmarks on megawatts per hectare," Solar Philippines founder Leandro Leviste said last week.
However, he declined to divulge the identities of the companies that would locate in the solar park.
Last month, Solar Philippines announced the establishment of Solar Energy Zones Inc. (SEZ), a new venture, independent from its power plant business, that will cater to the demand for solar project sites of other power companies.
The new company is inspired by the solar parks of India, where companies co-locate solar projects in large shovel-ready sites, with common facilities that benefit from economies of scale.
Solar Philippines said this model is helping India lower solar's barriers to entry and become one of the world's fastest-growing solar markets.
"Our aim is no longer to compete with the country's power companies, but to enable them to build projects, to ensure that solar soon becomes the largest source of new energy in the Philippines," Leviste said earlier.
Solar Philippines' new company supports the setting up of Competitive Renewable Energy Zoning (CREZ) by the Department of Energy (DOE).
CREZ involves identified candidate RE Zones that will represent geographic areas characterized by high-quality, low-cost RE potential, in addition to high levels of private-sector developer interest.
So far, the DOE said there are 35 gigawatts (GW) of potential wind and solar and 1,300 megawatts (MW) of geothermal, biomass and hydro projects that can be developed in the 25 CREZ areas.
Solar Philippines was founded in 2013 to accelerate the adoption of solar energy in the Philippines. Since then, the company has developed a pipeline of over 10 GW, based on DOE data.
It aims to construct over one GW of solar projects in the provinces of Batangas, Cavite, Nueva Ecija, and Tarlac.
It is constructing a 500-MW solar project through its wholly owned unit Solar Philippines Nueva Ecija Corp. (SPNEC), which is conducting an initial public offering of up to P2.7 billion to fund the massive solar farm.
Of the P2.7 billion eyed to be raised, P1.3 billion would primarily be used to fund the completion of the first 50 megawatts (MW) of SPNEC's planned 500-MW solar project in Nueva Ecija.
Meanwhile, the amount in excess of P1.3 billion would be used to acquire land to expand the solar farm beyond 500 MW.