RCBC unit books P6.1 million basic deposit accounts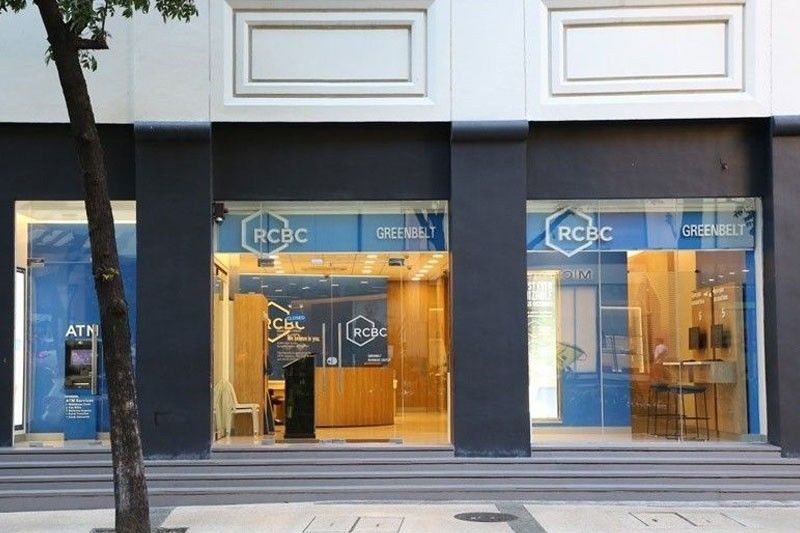 MANILA, Philippines — The thrift banking arm of Rizal Commercial Banking Corp. (RCBC) booked P6.13 million in basic account deposits as of the end of the second quarter in support of the financial inclusion efforts of the Bangko Sentral ng Pilipinas (BSP).
Raymond Roxas, president of Rizal Microbank Inc., said the encouraging response from the unbanked sector affirms the bank's vision to extend financial inclusion via the Bangko ng Bayan (BNB) initiative.
"We're talking about people who were previously intimidated by banking, or struggled to avail of bank products and services as they find travelling from their barangays to the nearest bank in the poblacion inconvenient and expensive. That's why they choose to keep their money at home instead," Roxas said.
Rizal Microbank collected P1.6 million net deposit from basic deposit account holders who patronized its agency banking initiative, indicating the unbanked sector's openness toward savings and emergency funds.
The net savings of basic deposit account holders stand at P6.13 million as of the second quarter across 16 Rizal Microbank branches.
"Now, we've brought the bank nearer and more accessible through our BNB cash agents, thus making them part of the formal financial system and bankable," he said.
The bank's inclusive financing program made an average deposit per account holder of over P1,700 through more than 60 cash agents spread across 14 locations. It likewise released loan accounts referred by cash agents with an average size of P60,000.
"We've noted that there are actually more deposits than withdrawals through our cash agents, which says a lot. By opening savings accounts, they have become eligible for loans and build credit ratings," Roxas said.
Cash agents are community-based enterprises from within covered neighborhoods including a mix of variety stores, hardware stores, wholesale and retail stores, general merchandise, i-cafes, microenterprises, among others.
Serving as the formal financial touchpoint in their communities, transactions such as opening of basic deposit accounts, withdrawals and deposits, loan referrals, and bills payment can be done at these nearby community stores.
Depositors can open an account with an initial deposit as low as P50, and a valid ID or barangay clearance. Those who make an initial deposit of at least P120 are automatically given a Malayan Insurance coverage. There is no required maintaining balance.
Rizal Microbank is the 31st largest thrift bank in the country in terms of assets with P1.57 billion as of end 2020.