Cigarette makers need BIR registration to locate in ecozones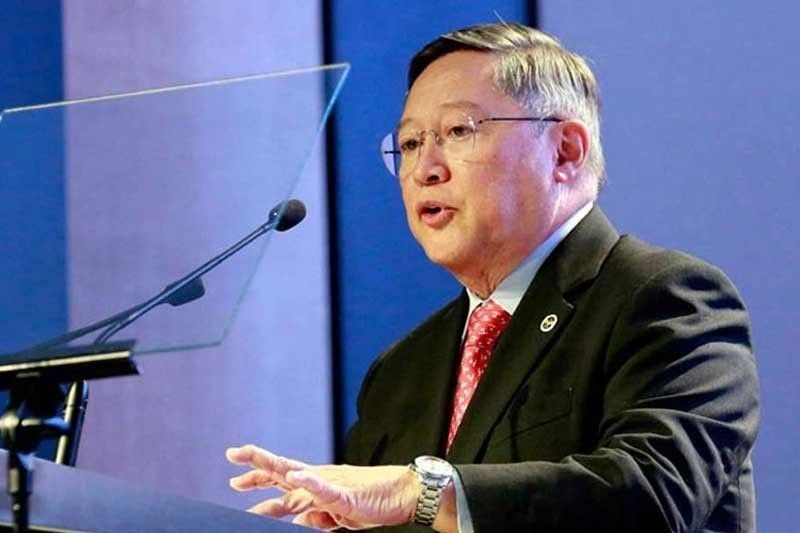 MANILA, Philippines — Cigarette manufacturers planning to set up operations in special economic zones (SEZs) will soon be required to register with the Bureau of Internal Revenue (BIR) in an effort to curb illegal tobacco trade, said the Department of Finance (DOF).
Finance Secretary Carlos Dominguez III said some locators registered with the Philippine Economic Zone Authority (PEZA) have allegedly been engaging in illicit activities while enjoying tax breaks.
"These errant firms have been depriving the government of unpaid income taxes, excise taxes, value-added tax (VAT) and customs duties whenever their illicit products are sold in the local market," he said in a statement.
In a letter to Trade Secretary Ramon Lopez, Dominguez said the BIR is now drafting revised rules covering the operations of cigarette makers inside SEZs.
Existing PEZA registration requirements do not mandate compliance on secondary licenses or authorization from agencies like the BIR for locators manufacturing regulated products such as cigarettes, medicines, oil and alcohol.
Dominguez said that as a result of this loophole, two PEZA-registered locators – which he did not identify – were able to allegedly manufacture cigarettes inside ecozones and supply these to the domestic market.
He noted that the BIR Strike Team were able to seize unregistered cigarettes, as well as cigarette-making machines from the companies' warehouses, and filed a complaint against the firms for violating the Tax Code and incurring deficiencies in excise taxes.
"The fact that the alleged illicit activities occurred inside the PEZA Ecozone is alarming. Not only did PEZA provide tax breaks to the alleged perpetrators, the government has lost billions of pesos in income taxes, excise taxes, VAT and customs duties when these illicit goods entered the local market," said Dominguez in his letter to Lopez.
Lopez has supervision over the DTI-attached PEZA, which provides time-bound and targeted tax incentives to export-oriented industries.
"It appears that the manufacturers took advantage of the lackadaisical monitoring inside the zone to perpetrate their schemes under the cover of the laws, rules and policies enacted to favor them," said Dominguez.
He informed Lopez that the BIR is also reviewing Revenue Regulation (RR) 9-2015 which states that cigarettes manufactured for export are required to strictly comply with all existing BIR regulations on the registration of brands, manufacture, import, utilization and withdrawal of raw materials; work in process and finished products; labels and posting of export bonds, among others.
"Meanwhile, the inter-agency meeting (among DOF, BIR, BOC and PEZA) resolved to require secondary licenses, i.e., BIR registration to manufacture cigarettes secured from the Excise Tax Division, prior to issuance of the locator's Certificate of Registration (COR) by the PEZA," Dominguez said.
"We expect the completion of the revised rules by the BIR soon after the PEZA and other stakeholders have provided comments thereon," he added in his letter.
Dominguez said the "collaboration among DTI, DOF and the agencies mentioned, is therefore, necessary in order to address the illicit trade both in and out of the zones."
"We strongly believe that the strong commitment towards this endeavor will further improve investor confidence in our country," he said.
Locators registered with PEZA enjoy, among others, an income-tax holiday (ITH) between four to eight years, as well as duty-free importation of raw materials, capital equipment, machinery and parts.
As SEZs are meant to attract export-oriented investments, locators can only sell up to 30 percent of their production to the domestic market. Any more than that, they will be made to pay taxes and duties at regular rates.