SMC to start construction of Bulacan airport
October 7, 2020 | 12:00am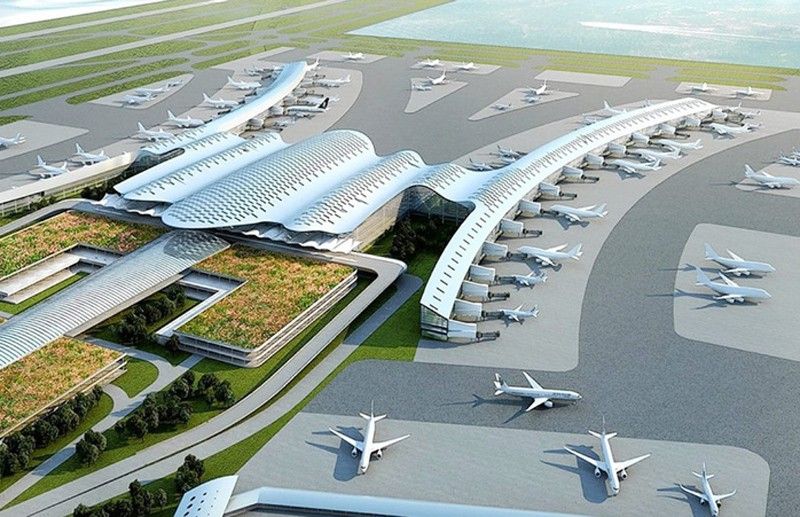 MANILA, Philippines — San Miguel Corp., the country's diversified conglomerate, will commence construction of its massive P734-billion airport project in Bulakan, Bulacan this month, SMC president and COO Ramon Ang said yesterday.
Ang said the first phase of the project would comprise two runways and is expected to be completed in five to six years.
By that time, Ang said the global aviation industry is expected to recover from the negative impact of the COVID-19 pandemic.
"One thing's for sure, in five to six years' time, that airport will be operational," Ang said.
Ang said the New Manila International Airport project is huge in scale.
"Even government has not done a project of such scale," he said.
Ang also plans to put up his own airline company when the market has recovered.
"The airline business will be a problem for the next six years. I will get into airlines – mark my word, but six years from now," he said.
The House Committee on Ways and Means has approved the tax provisions of the proposed legislative franchise that would pave the way for SMC to build and operate the 2,500-hectare "Airport City" in Bulacan.
The construction of the airport will enjoy the approved tax exemptions for SMC over the next 10 years, according to the measure.
These include exemptions from the payment of all direct and indirect taxes, as well as fees "which emanate exclusively from the construction, development, establishment and operation" of the New Manila International Airport and its commercial complex.
Taxes include income taxes, value-added taxes, percentage taxes, excise taxes, documentary stamp taxes, customs duties and tariffs.
Property taxes on land, buildings and personal property will also not be included.
The measure is pending in the Senate.
Ang said in other countries such massive flagship projects also get tax incentives.
Aside from the airport, Ang said SMC would continue all of its other infrastructure projects.