Unemployment rate eases to 10% in July
September 4, 2020 | 12:00am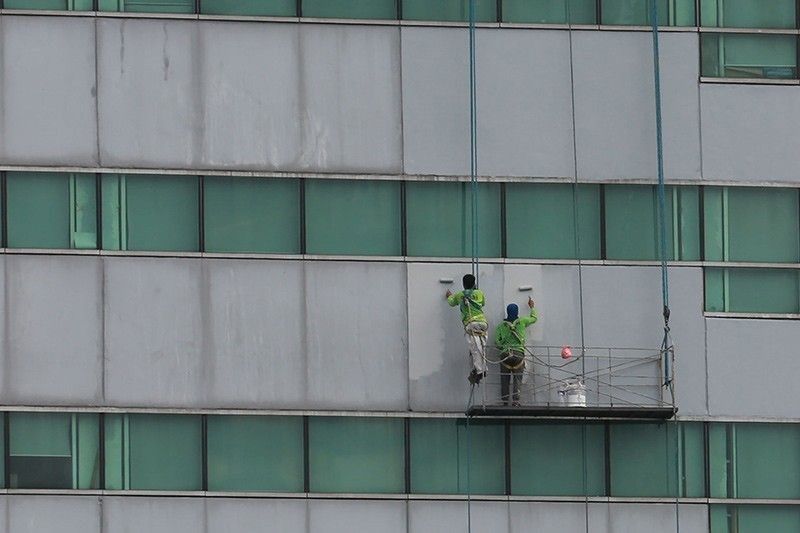 MANILA, Philippines— The number of Filipinos without jobs fell in July from a record high in April following the easing of community quarantine restrictions, according to the Philippine Statistics Authority (PSA).
However, employment conditions in the National Capital Region (NCR) – the country's economic powerhouse – worsened during the month.
Preliminary results of the July 2020 round of the Labor Force Survey (LFS) showed that the unemployment rate eased to 10 percent from the record rate of 17.7 percent at the peak of the imposition of the strictest mode of community quarantine in April.
The Department of Labor and Employment (DOLE) also noted a steady decline in the unemployment rate as more establishments resumed their operations.
"We are hopeful that the economy recovers into a better normal and would have the capacity to absorb displaced, re-entrants and new entrants to the labor market," it said in a statement.
Although the unemployment rate is improving, this was still higher than the pre-pandemic rate of 5.4 percent in July 2019 and the highest for all of the July rounds of the LFS since 2005.
This meant around 4.6 million Filipinos were jobless in July, 2.2 million more compared with 2.4 million in July 2019. Coming from 7.3 million Filipinos who lost their jobs as of April 2020, this indicated that some 2.7 million jobs were restored in three months when mobility restrictions were eased.
Underemployment also remained high at 17.3 percent in July coming from 18.9 percent in April and 13.6 percent in July 2019. This corresponded to 7.1 million Filipinos employed as of July 2020 but were still looking for additional work to supplement their income compared with 6.4 million in April 2020 and 5.8 million in July 2019.
In Metro Manila alone, the unemployment rate rose to 15.8 percent in July 2020 from 12.3 percent in April. Underemployment in the capital also rose to 11.5 percent in July coming from 10.2 percent in April, indicating the worsening quality of jobs available.
"With the easing of community quarantines, more people went back to work but there were areas, particularly regional economic centers where there were still double-digit unemployment. In the National Capital Region, unemployment rose in July compared with April," National Statistician Dennis Mapa said in a briefing.
Among major occupations, job shed was fastest in the subsectors of arts, entertainment and recreation; accommodation and food service activities; information and communication; fishing and aquaculture; professional, scientific and technical services.
As of July 2020, the pool of potential workers aged 15 and above rose to 74.1 million from 73.7 million in April and 72.4 million in July 2019 as more young workers were finally able to start working or looking for jobs.
Results of the April round of the LFS reflected the delayed entry of young workers aged 15 up to 24 years because of the lockdown enforced to curb the transmission of the coronavirus.
As mobility restrictions were eased in Metro Manila and more provinces, participation in the labor force also increased as seen in the rise of the labor force participation rate to 61.9 percent in July from 55.6 percent in April. Participation remained lower compared with the pre-pandemic level of 62.1 percent in July 2019.
More young workers joined the workforce in July as seen in the rise of youth labor participation rate to 38.9 percent in July over April and July 2019. This translated to 7.8 million Filipinos aged 15 up to 24 either working or looking for jobs compared with 6.5 million in April and 7.6 million in July 2019.
The ranks of those employed in July 2020 rose to 90 percent from 82.3 percent in April but remained below 94.6 percent in July 2019. This corresponded to 41.3 million employed as of July compared with 33.8 million as of April and 42.5 million in July 2019.
The average hours worked in a week rose to 38.2 hours from 35 hours in April but were still below pre-pandemic levels of 41.8 hours in July 2019.
Among major occupations, jobs growth was strongest in the following subsectors: mining and quarrying; agriculture and forestry; electricity, gas, steam and air conditioning supply; healthcare and social work services; wholesale and retail trade; and construction.
The National Economic and Development Authority (NEDA) said improvements in the job market in the near term will depend on the continued relaxation of community quarantines, improvements on COVID-19 testing and isolation capacity, and extent to which public transportation can be reopened.
"If we achieve all these, we will see 2.4 million up to 2.8 million additional employment next year that will allow us to lower further our unemployment rate to between six percent up to eight percent by next year," said Acting Socioeconomic Planning Secretary Karl Chua. – Mayen Jaymalin, Cecille Suerte Felipe