Cathay to undertake $39 billion recapitalization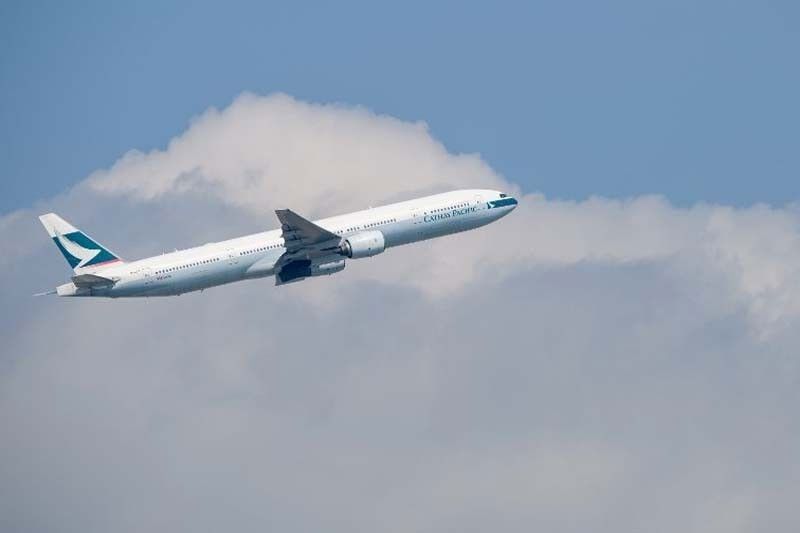 MANILA, Philippines — Cathay Pacific will undertake a $39 billion recapitalization plan after securing a Hong Kong government-backed bailout as business operations take a beating due to the global pandemic.
Cathay Pacific, in a filing with the Hong Kong Stock Exchange, said the proposed recapitalization is in response to a series of unexpected events outside the group's control, including the coronavirus disease 2019 or COVID-19 outbreak.
"Cathay Pacific has explored available options and believes that a recapitalization is required to ensure it has sufficient liquidity to weather this current crisis," the airline said.
"In addition, it is expected to place Cathay Pacific in a better position to compete vigorously and to capitalize on any opportunities that may arise as a result of the current crisis and should position Cathay Pacific for growth," it said.
The recapitalization proposal involves preference shares and warrants issue, a rights issue, and bridge loan.
According to a report from the South China Morning Post, the Hong Kong government would take a 6.08 percent stake in the airline to ensure it has sufficient liquidity to survive the pandemic.
SCMP said the government would create a new entity called Aviation 2020 as part of the deal.
Aviation 2020 will buy HK$19.5 billion in preferential shares and warrants of up to a further HK$1.95 billion purchase of shares at a later date.It will also offer a HK$7.8 billion bridge loan to Cathay Pacific.
Cathay Pacific said it has agreed that Aviation 2020 shall have the right to appoint two observers to attend board meetings and have access to management and information "for as long as Aviation 2020 Limited remains a holder of any of the preference shares, or any amount under the bridge loan remains outstanding."
According to the airline, it is particularly impacted by travel restrictions due to the COVID-19 pandemic as it has no domestic network and is wholly reliant on cross-border travel.
Cathay Pacific said it has been losing cash at a rate of HK$2.5 to HK$3 billion per month since February.
"This is the biggest challenge to the aviation industry that Cathay Pacific has ever witnessed and, overall, it does not anticipate that there will be a meaningful recovery for an extended period," it said.