EO signed modifying in part duty on goods from Hong Kong
January 21, 2020 | 12:00am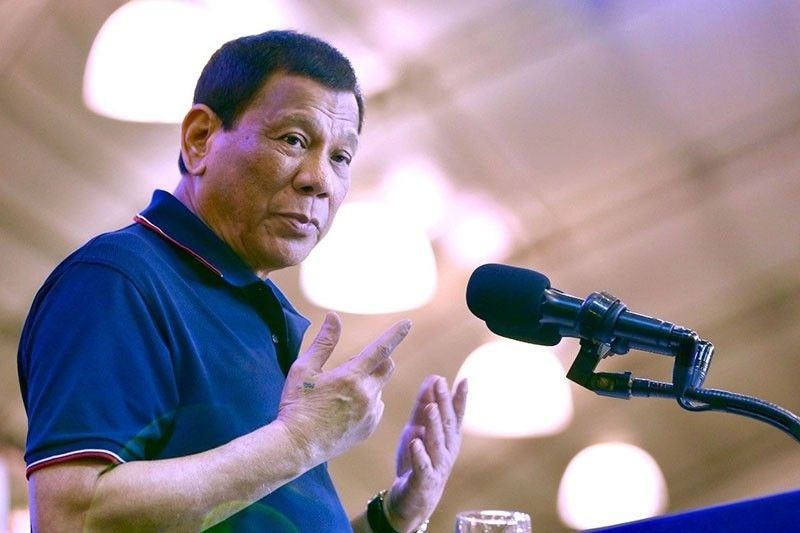 MANILA, Philippines — President Duterte has signed an executive order (EO) modifying the import duty rates on imported goods from Hong Kong in line with a free trade deal signed in 2017.
The tariff adjustments, a commitment of the Philippines under the ASEAN-Hong Kong, China Free Trade Agreement (AHKFTA), are contained in EO 102 signed by the President last Jan. 10.
ASEAN or the Association of Southeast Asian Nations consists of the Philippines, Malaysia, Brunei Darussalam, Cambodia, Indonesia, Laos, Myanmar, Singapore, Thailand and Vietnam.
In the order, Duterte said AHKFTA would strengthen the economic partnerships between the ASEAN member states and Hong Kong and would serve as an "important building block" towards regional economic integration.
The trade deal, the President said, would also support sustainable economic development.
"The commitment under the AHKFTA to reduce tariffs and eliminate customs duties will enhance trade and investment between the parties to the agreement," Duterte said.
All goods originating from Hong Kong and the ASEAN member states entered into or withdrawn from warehouses in the Philippines for consumption, shall be levied the modified rates.
Under the AHKFTA, the Philippines, Brunei, Malaysia and Thailand would remove customs duties on 85 percent of products traded with Hong Kong within 10 years and reduce another 10 percent of tariff lines within 14 years, an ASEAN press statement said.
Hong Kong and Singapore, meanwhile, will provide tariff-free access and will bind their customs duties at zero upon entry into force of the agreement. Cambodia, Laos and Myanmar will remove customs duties for 65 percent of their products within 15 years and reduce another 20 percent of tariff lines within 20 years.
ASEAN has said the free trade agreement is reflective of the regional bloc's and Hong Kong's support for a rules-based international trade system and signals the parties' commitment to strengthen their trade and investment linkages.