Cavite to award Sangley airport development contract by January
December 31, 2019 | 12:00am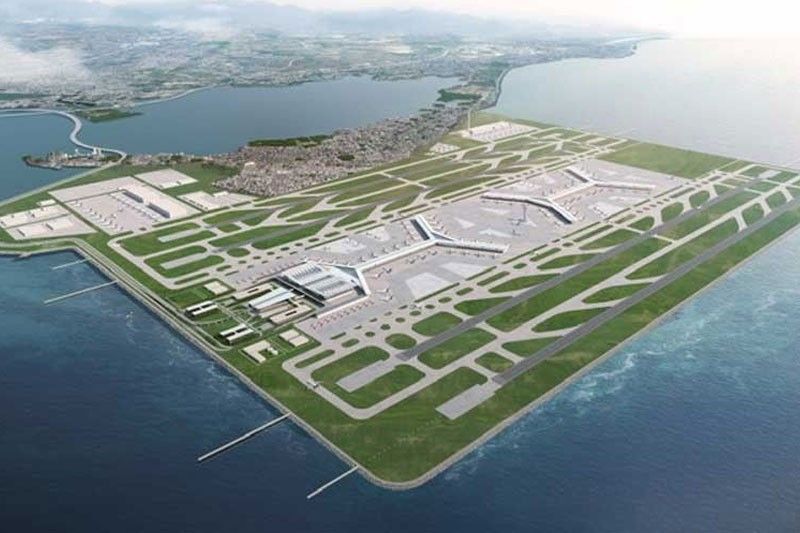 MANILA, Philippines — The provincial government of Cavite is planning to close the selection of a private partner for the Sangley Point International Airport project by the middle of next month.
Cavite Gov. Jonvic Remulla said the target is to award by Jan. 15 next year the Sangley Point International Airport project to the tandem of Lucio Tan's MacroAsia Corp. and China Communications Construction Corp. (CCCC) should its bid pass the ongoing evaluation.
The tandem of MacroAsia and CCC is the sole bidder to develop the $10-billion Sangley Point International Airport, which is being implemented as a local government public-private partnership joint venture by the provincial government of Cavite.
The 1,500-hectare master-planned international airport hub will feature four runways, airside and landside facilities, and can accommodate up to 130 million passengers annually.
The MacroAsia-CCCC tandem is expected to invest in the development of the infrastructure of the airport, while other components such as operations and management and security will be bidded out.
At present, the operator of Munich Airport in Germany has given an offer to operate the airport.
The airport is eyed to be co-used by the Philippine Navy and Philippine Air Force to ensure that safeguards will be in place in asserting Philippine sovereignty and security.
MacroAsia is a dominant aviation support service provider and the country's market leader in ground handling services, in-flight catering and maintenance repair and overhaul through its partnership with Lufthansa Technik of Germany.
As part of the Lucio Tan conglomerate and as an affiliate of Philippine Airlines, the company said it brings comprehensive expertise and best practices in developing and operating key operating functions in an airport.
CCCC, meanwhile, is a state-owned engineering and construction company engaged in investment, design and construction of transportation infrastructure, with experience in both airport and reclamation projects.
CCCC was previously debarred by the World Bank due to alleged fraudulent practices by one of its subsidiaries, China Road and Bridge Corp., with sanctions extending to the entire group under CCCC and all its affiliate companies worldwide.
The debarment was lifted in Jan. 2017 and CCCC has since been allowed to participate in all World Bank Group-financed tenders.
MacroAsia earlier said its expertise in the local aviation industry and its Chinese partner's global experience in international airport development and reclamation make them" the best joint venture partner for the provincial government of Cavite."