JICA turns over new power distribution equipment to NEA
August 22, 2019 | 12:00am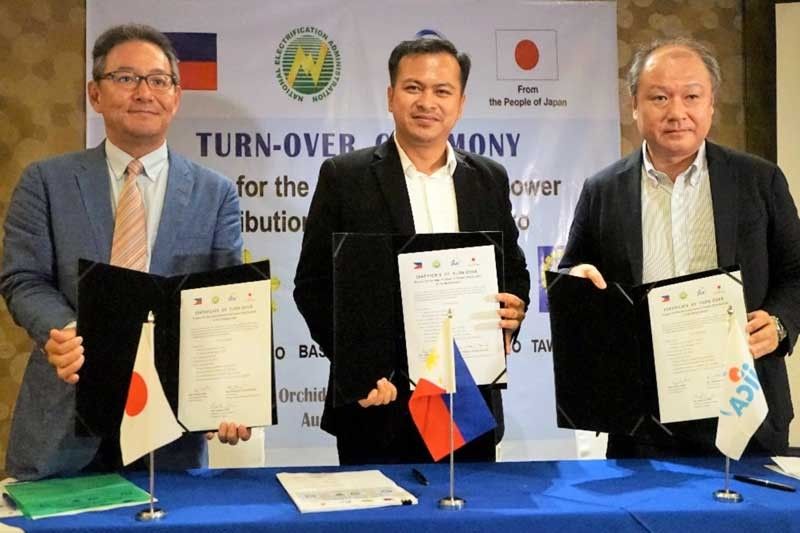 MANILA, Philippines — The Japan International Cooperation Agency (JICA) has turned over new equipment to the National Electrification Administration (NEA) as part of a grant to support the energy sector in Mindanao's conflict-affected areas.
Turned over recently to NEA officials in Zamboanga were 16 boom trucks as part of the 771 million yen aid project signed with the National Economic and Development Authority (NEDA) in 2017 for implementation by NEA.
These types of trucks are a crucial component of power distribution management because these facilitate the transfer of equipment and mobility of personnel in the maintenance of power lines and other parts of the distribution system.
The project, Improvement of Equipment for Power Distribution in Bangsamoro Area, is meant to support peace building in Mindanao.
The project will upgrade the power distribution equipment of the six electric cooperatives (ECs) operating in the area.
Data from the ECs showed an average of 26 percent energy loss because of the aging equipment used for energy transmission that have been built in the 1970s.
The JICA grant aid will help reduce energy distribution losses to about seven percent and assure reliable energy supply to nearly 44,000 households in the area.
"Through JICA and NEA's partnership to improve power distribution in the Bangsamoro, we're confident that the region can maximize its resources to develop and diversify its economy. The boom trucks and equipment from the project can assist the electric cooperatives in the Bangsamoro in improving the local people's access to electricity, and attract investments in the region," said Yoshio Wada, chief representative of JICA Philippines.
Government data showed that the electrification rate in the Bangsamoro region stood at 36 percent, lower than the average rate of 74 percent in the entire Mindanao island.
The project will benefit ECs in Bangsamoro Autonomous Region in Muslim Mindanao. These are the Maguindanao Electric Cooperative, Lanao del Sur Electric Cooperative, Basilan Electric Cooperative, Tawi-Tawi Electric Cooperative, Sulu Electric Cooperative and Siasi Electric Cooperative.