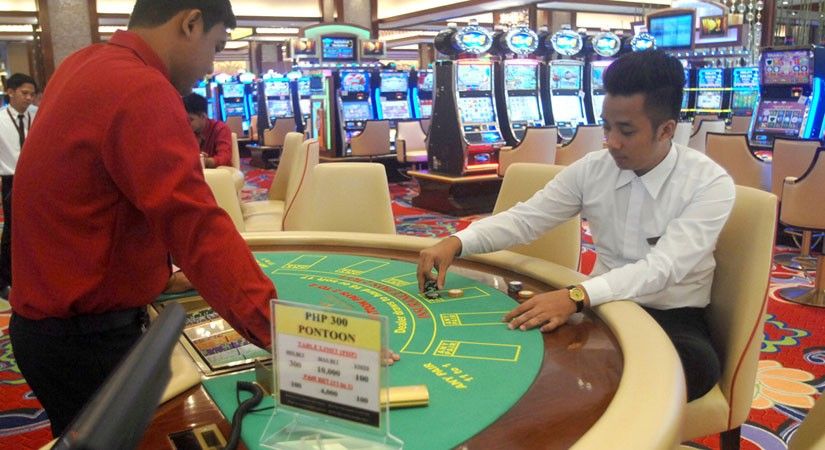 DEMAND AND SUPPLY
-
Boo Chanco
(The Philippine Star) - June 3, 2019 - 12:00am
In a recent tweet, Foreign Affairs Secretary Teodoro Locsin said "China wants us to crack down on online gaming. They see it as money laundering."
Wow! That's a big story. Chinese online gambling is big business in this country today. If either the Chinese or Philippine governments shut these operations down, there will be a lot of crying and gnashing of teeth among many of our high-flying business entrepreneurs.
For one thing, the property market will cool down so fast our stock market may experience an ice age. Private construction of office buildings and condominiums will probably significantly decrease as well.
There will be so much business and residential floor space turning vacant so as to bring down rental costs, specially in the hottest places in the Bay Area, Makati, BGC and Ortigas.
A friend who lives in Ayala Alabang told me that their barangay has taken action against residences being rented as dormitories and violating the single resident family rule. He said they see a convoy of vans bringing Chinese workers home every evening, so they are stopping them at the gates.
On the other hand, another friend told me there is a lot to like with Chinese renters. They don't haggle and they pay as much as two years rent in advance and in cash. Now if the Chinese leadership has had enough of offshore online gambling, happy days for property owners are over.
As explained by bilyonaryo.com.ph, "gambling is banned in China. This is why Chinese gamblers fly to Macau or to Laos, Vietnam, Cambodia, and the Philippines. But the bulk of the Chinese gamblers who want to play at home bet on online casinos operating in the Philippines."
PAGCOR has approved 57 Philippine Offshore Gaming Operations or POGOs since President Duterte took over in 2016. POGO operators bring Chinese workers here because the work involves talking to Chinese gamblers at home in their own language.
Our government agencies have no idea how many such workers are here. The Department of Labor has given a figure based on work permits they have issued that is so way below what is believed to be the real number.
The immigration bureau is also in on the racket, issuing their own temporary permits to POGO workers. One can imagine how lucrative the situation is in terms of various forms of "facilitation" fees typical in our bureaucracy.
The BIR also has no idea how much Chinese POGO workers are earning because none of them are paying any taxes. Finance Secretary Sonny Dominguez said we should be collecting about P3 billion a month or P36 billion a year in income taxes from Chinese POGO workers.
BIR Commissioner Caesar Dulay has issued an initial order for the Chinese POGO operators to pay P4.4 billion in unpaid income tax liabilities of their largely unregistered workers.
Upon orders of Secretary Dominguez, the BIR matched the list of foreigners hired by the POGO companies with the records provided by PAGCOR and the immigration bureau. It showed big discrepancies on the number of foreign workers employed.
One of my colleagues on a Viber chat forum explains the nature of the POGO operations here:
"I met a Chinese operator out of BGC who has about a hundred Chinese employees engaged in processing Shopee, Alibaba, and other online merchant payments. Isn't it mysterious why they need to hire and relocate all those workers from China in high rent BGC to do operations that are legal in China? It suggests that online bets in China are being channeled thru disguised legitimate online merchants.
"POGO operations are more mysterious than junket operations. Ever tried visiting a POGO operation in Makati or BGC? No one except Chinese workers are allowed to enter the workplace.
"And if you did, all you would see and hear are Chinese language and symbols. In short, I don't know how any Philippine government entity can have any clue of what goes inside POGO.
"Even the salaries of POGO workers are unknown to the BIR since these are directly deposited to their WeChat or Alipay accounts in China. POGO workers have no need to open peso accounts like other expatriates because they can buy whatever they need using WeChat, Alipay in major malls and supermarkets.
"If they need pesos to pay local expenses, they have a service where they can order pesos thru their mobile phone and a courier will bring them the cash. Even more convenient than using the ATM of a local bank."
Indeed, one other friend explained to me some months back that POGOs are operating in an all-Chinese ecosystem and in RMB. No cash, instead epay apps. And yes, they have Chinese only restaurants too.
He complained that "they are driving up prices of everything from property rentals, household help, drivers, vegetables in markets patronized by them like Cartimar." I surely don't mind household help and drivers getting paid more. It is time locals paid them more.
Another knowledgeable source explains, the POGO business model is different from junket operations. POGO is not set up with the primary purpose of laundering money out of China. It merely wants to run an online gambling business that's illegal in China. They need a foreign safe haven because they can be easily closed down in China.
Macau used to be the haven of Chinese gamblers. But they are now afraid of being tracked down by sophisticated facial recognition systems installed by the Chinese government in Macau. So, they come to Manila instead or gamble via internet through POGOs.
I don't understand why the Chinese government wants our government to crack down on POGOs as Sec. Locsin says. The Chinese government can do it even without our help. They can block internet signals of POGO operations the way they block Google, Facebook and Twitter.
That, I think, is a matter of time.
Boo Chanco's e-mail address is bchanco@gmail.com. Follow him on Twitter @boochanco