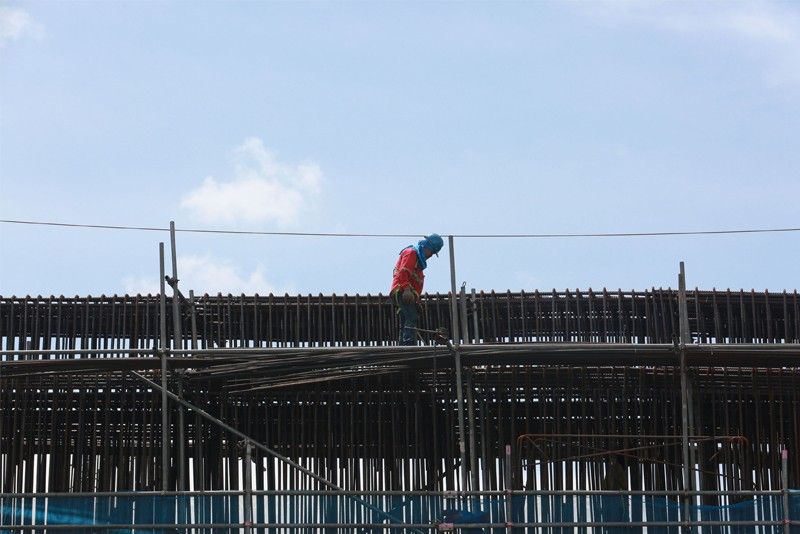 Only 173 Chinese workers in infrastructure projects — DOF
MANILA, Philippines — There are only 173 Chinese nationals in the country who are working on the government's infrastructure projects, according to the Department of Finance (DOF).
In an interview, Finance Assistant Secretary and spokesperson Antonio Lambino denied claims that a large number of Chinese nationals are now working for government infrastructure projects, specifically those that are funded by Beijing.
"Contrary to the widespread perception that a large number of Chinese nationals are now working on government infrastructure projects, there are only 173 highly technical Chinese workers in the country today who are working on government infrastructure projects," Lambino told reporters.
Of this number, Lambino said 85 are highly technical Chinese workers employed for the Chico River Pump Irrigation Project, which is funded under a $62.09-million loan from Beijing.
He said there are also 88 highly technical workers from China working on the Estrella-Pantaleon and Binondo-Intramuros Bridges, which are projects financed through Chinese grants.
Some sectors have expressed concern that Chinese workers may be the ones benefiting from the job opportunities opened by these infrastructure projects.
However, Lambino assured that government agencies are only hiring foreign nationals for highly technical positions.
This is pursuant to Article 40 of the Labor Code of the Philippines, which provides that an employment permit may be issued to a non-resident alien only after it is determined that no person in the domestic workforce has the skills and competence to perform the position for which the foreigner applied.
As such, Lambino said the Metropolitan Waterworks and Sewerage System and other implementing agencies would ensure that only highly technical Chinese workers will be involved in the New Centennial Water Source- Kaliwa Dam Project, another China-funded project.
"Local government units will work with the contractor for Kaliwa Dam to ensure that local workers will be hired for the construction jobs," he said.
The Duterte administration is embarking on a massive infrastructure program, dubbed as the Build Build Build in line with its thrust to sustain economic growth, attract investments, create jobs and reduce poverty.
The program involves 75 big-ticket infrastructure projects, and is seen to require P8 trillion to P9 trillion in total investments until 2022.